Everyone has their fetishes, but if your fetish leads you to pulling the teeth out of the mouths of women without their permission while you're fucking them, there's something wrong there.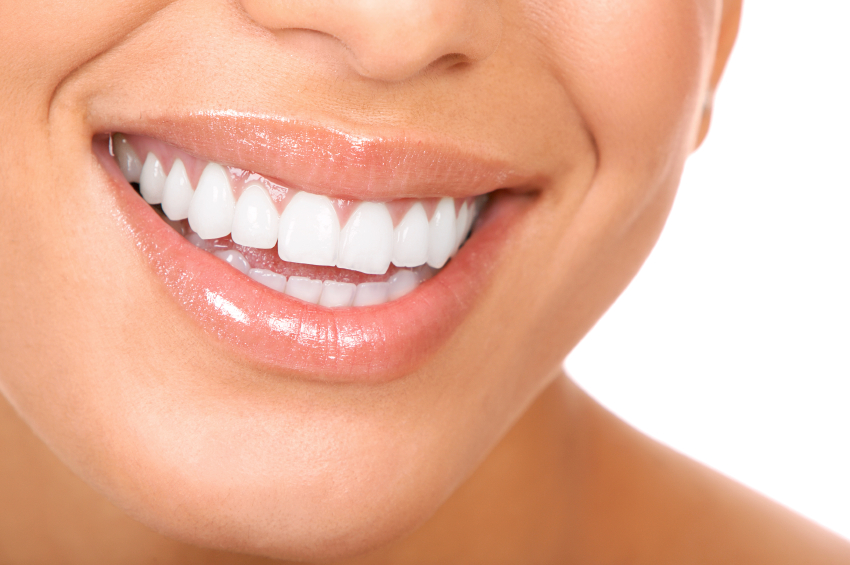 That is what one man in New Zealand is on trial for, and we can totally understand why! Pulling someone's teeth out while you're having sex with them is just ridiculous, but it seems the entire thing gets a hell of a lot worse.
Pulling teeth
The accused, a 56 year old man from New Zealand, is telling the courts that he "was just trying to help" his victims. He pleaded not guilty to the charges he faces, which date back to 1988.
However, a former girlfriend of Philip Lyle Hansen came forward to fight for the prosecution. The woman claimed that he liked "gummy ladies" and so decided to pull her teeth out without her consent. Yes, we're cringing at the idea too.
The prosecutor said that "he liked his women without teeth", and that this obsession is what led him to want to pull the teeth from his girlfriend's mouth. The pair had been in a relationship in the 1990s, and that is when it happened.
She described to the court what happened the first time, as he held her against a car door and forcefully removed six of her teeth. In order to stop the bleeding, he held on oily rag to her mouth while fucking her.
Wisdom teeth
If that didn't make this entire thing bad enough, it seems that, even when she had all of her the removed and replaced with dentures, it still wasn't enough for him. There were still her wisdom teeth. If the previous parts didn't make you cringe, this will.
A video shown to the court, dating back to 2012, has the woman explaining to them exactly what happened to her wisdom teeth.
"He had a screwdriver in his hand, he then tilted my head back… after that he had grabbed the screwdriver and started digging at the back of my gums to try and get out these wisdom teeth."
In that situation, you would probably just head to the dentist, if only to stop your partner from digging in your gums to try and pull out your wisdom teeth. The pain must have been unbearable!
Did she allow it?
Of course, Mr Hansen's lawyers are eager to turn this around in some way and make it seem like he was being a good guy. You might be wondering how on earth they would do that, but they are trying their hardest.
In fact, during the cross-examination, defence lawyer Mike Antunovic actually suggested that the woman allowed him to pull her teeth out. Okay, for some people it might be a huge turn on to feel that kind of pain, but if you were going to do that, you'd at least get it in writing first… just in case something like this happened.
His lawyer wanted to know why she allowed him to pull out "the first tooth… the second tooth, the third tooth, the fourth tooth, the fifth tooth, the sixth tooth" without asking him to stop.
He believes that she didn't because she allowed him. "You opened your mouth to allow him to put the pliers in," he said, and when the woman argued against him he said "well, you didn't shut your mouth. You didn't tell him to stop."
To be fair, it is pretty hard to talk when someone is pulling teeth out of your mouth, Mr Antunovic… and if a guy is pulling your teeth out without bothering to ask if it is okay with you first, you might not want to risk further injury.
Trying to help
The main argument against the woman's accusations is that she let him because he was trying to help her. They have suggested that Mr Hansen was aware of the trouble and pain her teeth were causing her, and so decided to help her in the best way he could.
Because clearly, the best way to help someone with pains in their teeth is to shag them while pulling their teeth out and later, for good measure, jam a screwdriver into their gums to get the others before they properly come through.
As you might imagine, the victim has denied that this is the case and insists that, actually, he just had a "fascination or obsession with them [women] not having any teeth".
I don't know about you, but I'm struggling to see the appeal of it. The only way it might possibly work is if your partner struggles to keep their teeth away from your cock while giving you a blowjob, but this is a very extreme way of dealing with it.

Trial continues
At the moment the trial is ongoing, and Mr Hansen still stands by his "not guilty" plea to the 11 charges he faces. The charges include unlawful sexual connection and wounding with intent to injure at least four women.
So clearly, the unnamed woman isn't the only one to come forward and say that he has a thing for pulling teeth. Was he really trying to help all of these women with their sore wisdom teeth, or is it a fetish? I think the chances are that, if he was really trying to help them, he'd go with them to the dentist and hold their hand while a professional did it.
What do you think about this? Do you think it is a load of rubbish to try and defend his extreme actions, or do you think four women will have consented to this man pulling their teeth out during sex?
I don't know about you, but I can't ever imagine telling a guy "yes, rip my teeth out while you fuck me". The idea of it is such a huge turn off that I don't think I'll be able to look at teeth in the same way again! You can join in the discussion about this story on the Escort Scotland forum, or by leaving a comment in the box below. Let us know if you can understand the fetish here, or if you have heard of a fetish more bizarre than this. Latest posts by Lara Mills
(see all)