Most people have absolutely no idea about what the world of escorting is really like. The media has made them believe that it is just like 'Pretty Woman', and that most women in the job are there because they have no choice. They have been forced to sell their souls and their bodies to give abusive, horrid men satisfaction. Their clients are evil men who can't be bothered taking a shower and going to the pub like a normal person. Instead, they want to pay for sex. This, of course, ignores the fact that the majority of escorts are doing it willingly. They are very select about the clients they see, and the clients know just how lucky they are to spend time with them.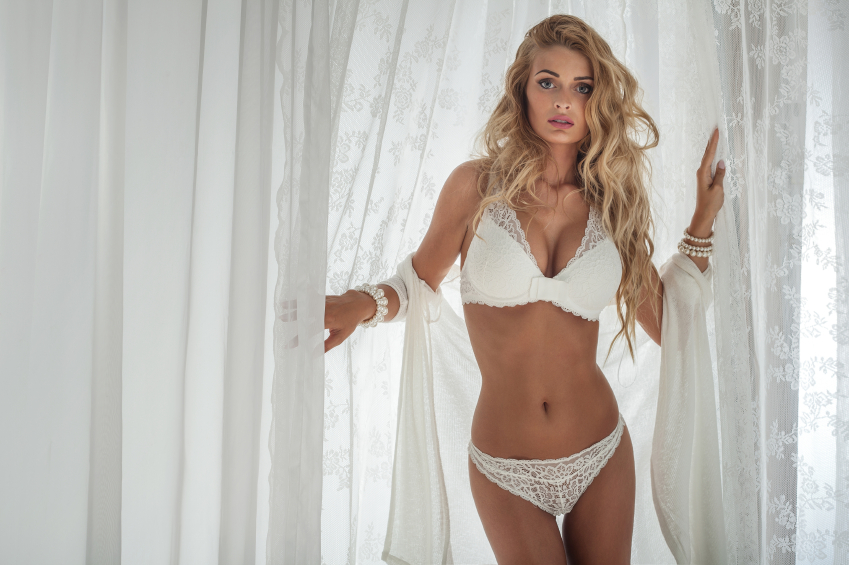 Because of the way that people see escorts, someone spending time with one ranks pretty high on the "evil sins you should never commit" list. In fact, it tends to sit higher than "affair" or "one night stand". Here on Escort Scotland we take a look at the reasons why seeing an escort is actually better than having a one night stand, and why we shouldn't be so quick to judge.
Safe sex is a priority
Condoms are an essential part of any sex worker's toolkit. They will have the ones that work best for them to hand, ready to use so that the fun can begin without any concerns about nasty surprise STIs or STDs coming to light later on.
With one night stands, it tends to work differently. Most one night stands happen after we've been out drinking. We'll have one too many, stumble back to the hotel with the person we've been chatting up all night, and get down to business.
The problem with this is that safe sex often goes out of the window. We are so drunk that the simple thought of using a condom doesn't come to mind, or we think "fuck it. What's the worst that can happen?"
Escorts know that the worst thing that could happen with unprotected sex is an STI or STD. That is why they have condoms ready to use. Don't feel like wearing a condom? Then you won't have sex. It really is that simple.
Simpler times
Picking someone up on a night out is challenging. First, you have to find someone you are attracted to who is also attracted to you. They might be on a night out with friends and not want to stray, and even then you might find yourself buying them plenty of drinks and spending the entire night flirting, only for them to decide they don't want to go back with you.
Affairs are just as complicated. There is a lot of secrecy involved, and you'll find yourself constantly thinking of excuses for why you smell of perfume, or why you look flustered. A flight of stairs are often to blame, and the staff at your local Debenhams probably get blamed for spraying you with something as you walk through, don't they?
Spending time with an escort is so much easier. You simply call them to arrange a date, discuss the details, and then you go to see them. You get to spend some great time together having fun, and afterwards you might even have the time to hop in the shower. This helps to remove any of the suspicious evidence that might peak the interest of anyone you know.
Escorts are more understanding
Perhaps the biggest reason that people choose to visit an escort instead of having a one night stand or an affair is because of how human escorts are. Often they are portrayed as caring about only one thing, and that's money, but this really isn't the case.
If you have a regular escort you spend time with, you will get to know each other well. You'll have inside jokes to share and start to learn the different things you both like. It will also make it obvious when you aren't feeling 100%.
Escorts are very understanding. Often, they are the perfect people to talk to about your problems, and you'll find they have great advice to offer. They also won't be as quick to judge if you have problems in the bedroom, such as phimosis or erectile dysfunction.
Not convinced? The man with a bionic penis, who actually lost his member when he was just six years old, has actually said that he plans to lose his virginity in a very special way, and that is on a date with an escort. If you want to guarantee a good time and understanding, we can't think of a better way to do it!
Why escorts are better than one night stands
Spending time with an escort is so much better than risking it all for a one night stand or an affair. You don't have the same complications to deal with as you might with an affair, and your risks of catching an STI or an STD are greatly reduced, despite what stigma might suggest.
You know that you are in safe hands. Found that you are dealing with a lot of premature ejaculation? Your chosen escort might have some great tips to help you, and they will be willing to see what works best for you. Want to gain more skills in the bedroom? They know the hottest tips to turn you into a sex god.
Of course, the media sees things a little differently. They believe that spending time with an escort is only for the desperate, and forget that there are thousands of normal people out there booking escorts every single day.
What do you think? Does your experience mean you know that escorts are so much better than a casual one night stand? Let us know what you think by using the comment box below, or visit the Escort Scotland forum and join in the discussion there. Latest posts by Lara Mills
(see all)