Sex robots are everywhere. There is no escaping them. At least, there isn't if you spend any amount of time reading the news. The sex robot revolution means that there is no end in sight. People are curious about them, eager to know why we are turned on by them.
So why are sex robots such a big deal? What is it about them that turns us on so much? Should we be worried? I take a look here on the Escort Scotland blog.
The rise in attention
Interactive sex dolls have always been a fantasy for some people. We imagined them thanks to the films of the past, suggesting that AI might soon take over and be indistinguishable from humans. The recent advances in technology have only helped to cement the idea in our minds.
If you have a couple of thousand to spare, you could get your own sex doll with artificial intelligence. They will interact with you, so you can have conversations with them. It makes them a little more personal and fun.
More and more companies are working on robots for you to fuck, and they aim to make them as realistic as possible. Many seem like they are nearly there, though they sit in the uncanny valley most of the time.
Another reason why we are thinking about sex robots being a part of our future is that the media has suggested it. 'Ex Machina' proved to be a popular film, and 'Westworld' has made many people wonder just how far they'd go if they were to visit.
At the end of last month, Quantic Dream's 'Detroit: Become Human' was released. The story of the video game focuses on three androids, and anyone playing it will know that there are clubs in the game for sex androids. It isn't the first game to draw attention to the idea, and it won't be the last. But it makes us wonder just why we are turned on by the idea of fucking a robot.
Why they turn us on
There are so many different reasons why they turn us on. For a lot of people, it is the idea that they are perfect. They are like us but without any flaws. If you were hoping to date someone with the perfect body and personality suited to you, a sex doll can provide you with that.
There is also the thrill of fucking someone obedient at any time. It is convenient and therefore perfect for those shy about kinks. You might have tried talking to your partner about something you want to try, only to find that they are reluctant. A sex doll gives you the chance to explore new areas.
Plus, for some it is simply the fact that it isn't human. These sex dolls look human but they aren't. Yes, they might be able to respond to us, but they cannot freely think for themselves. At least, not yet. For some people, that is part of the appeal. Isn't technology amazing?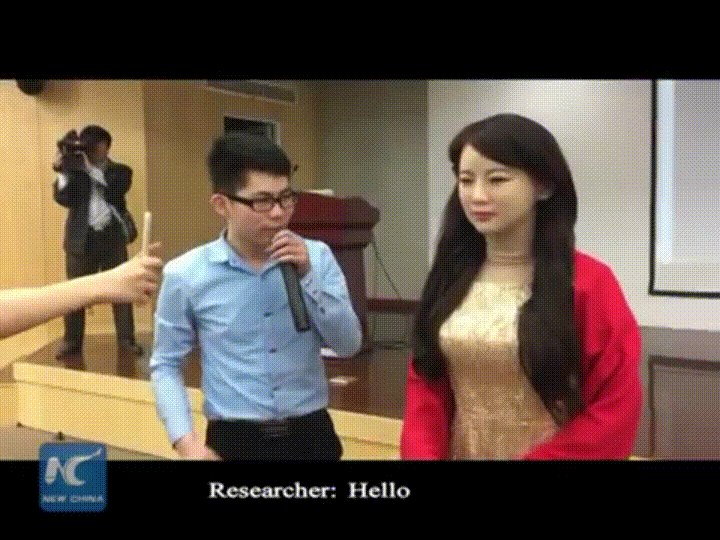 The benefits of sex robots
Not everybody likes the idea of sex robots. In fact, a number of people are worried. They think that they are a threat to us for a number of different reasons. In fictional media stories, it is because they could develop sentience. In real life? People are more concerned that they'll replace actual relationships between humans.
But there are a number of benefits. Not only do they give people the chance to explore new things, but they can also be excellent sex aids for those who might otherwise struggle. They are incredibly detailed sex toys that we can use for a number of different reasons.
Many of the sex dolls being created now feature artificial intelligence. This means that they can hold a conversation. Yes, many will be using them for sex, but sometimes it is nice to be able to talk to someone. For some people, this is going to be the biggest appeal… especially if they struggle with anxiety and social situations.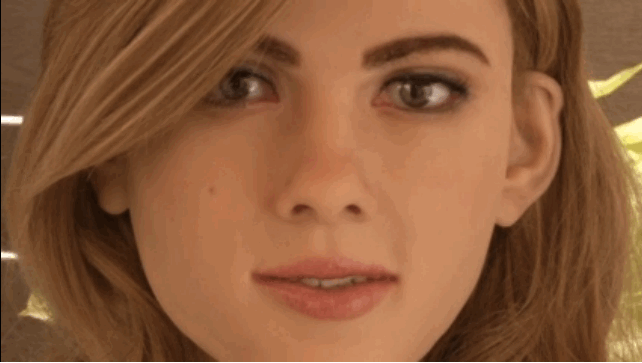 Would you use one?
I would be lying if I said that I wasn't a little bit curious about fucking a sex robot. They intrigue me, but then again I'm the type of person who wants to try everything once during sex. Would I actually go through with it? I'm not too sure.
How do you feel about sex robots? Do you think that they are the future of sex, or should we be afraid of them? Let us know what you think by leaving a comment in the box below. Latest posts by Lara Mills
(see all)