If you are eager to try something new and kinky in the bedroom, you will find yourself in safe hands with a dominatrix. Even if you have never tried anything domination before, the dominatrices here are more than capable of guiding you through the fun every step of the way. They will help you become the best slave you can be and show you just what it is like when you submit. That is why so many people are eager to try submission in the bedroom, as it is so much fun and so freeing.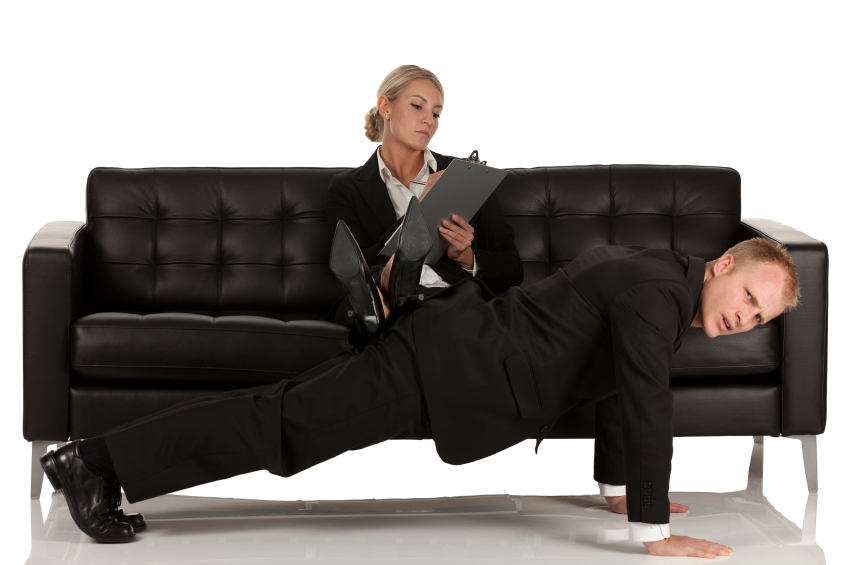 As much as we might not like it, the Fifty Shades books and film have done a lot for the world of kink. They have shown people that it isn't that rare to find someone interested in domination and submission, as we are all a little curious about it. Okay, so the books are a terrible representation of what the world is like, but they encourage people to actually learn about what goes on in the bedroom between a sub and their master or mistress… but if you are interested in submission, what is the hottest thing that you can try?
Spanking
If you have never tried submitting yourself to a sexy dominatrix before, you might find that spanking is for you. It is the perfect way to be punished for doing wrong, and it will add quite the thrill to your usual routine in the bedroom.
Your master or mistress might choose to simply have you bent over their knee and they'll spank your ass, thighs, or other fleshy area of the body. They want to make you feel a little pain and a lot of pleasure, so don't worry about being hit on the arms, chest, or lower legs.
If you do well and your mistress is pleased, she might decided to test you further. One of the most popular kinky things that people see dominatrices for is to get six of the best from a school mistress. They'll dress up like your old headmistress did and have a cane to hand. They might even make you count with each strike, but they'll only go as hard as you want them to. It is a huge turn on to push your limits and see how far you can go.
Restraints
The whole point of domination and submission is that your control is taken away from you. You aren't allowed to do or say anything without permission from your mistress, which means you have to work hard to please them.
One of the most fun ways to have your control completely taken away from you is to be restrained. This can be done in a number of ways, such as with bondage rope, leather cuffs, or even cable ties and duct tape if you are looking for a really kinky thrill.
When you are tied your mistress will tease you. They will show you what you are missing just to hear you beg for release, and then they won't give it to you. They want you to beg for mercy, to admit that you are totally theirs, before they will even think of letting you loose.
You will find that having no control is actually a huge turn on for you. You will do everything your mistress demands as you are tied up, and when they finally decide to let you go you will thank them for being so kind and finally releasing you.
Body worship
You might have found that your mistress is the hottest, sexiest, and most beautiful of them all. You will love her mind, her intelligence, and her sense of humour. You will find that your body reacts instantly to her voice, and when she starts to strip for you, you want to do nothing more than worship her.
Body worship is a very fun thing to do. You might mention to your mistress that you love her feet, and in that case she'll order you to wash, massage, and lick her feet. She'll tell you what she does and doesn't like, but this isn't the other type of body worship you can do.
For many submissives, they love nothing more than lying down and having their mistress straddle their face. The dom will present their dripping wet pussy to the sub and order them to each her out. There might be a little bit of smothering and breath play thrown in here, if you are interested, but you won't be allowed to stop until you've gotten your mistress to orgasm. You'll learn just how to get her off, which you'll want to remember for other times.
Humiliation and other acts of submission
Something that a lot of people interested in submission will find is that their mistress or master will insult them. They'll tell them that they are worthless and not good enough, often leaving them feeling embarrassed and humiliated. Of course, this is something a lot of subs wish for.
They don't feel worthy of the attention their master or mistress gives them, and so by insulting them, the dom is confirming that they aren't good enough, and so they must do all they can to please them.
Sometimes humiliation can go out of the bedroom, with a willing sub, and result in public humiliation. They might put a dog collar on you and walk you outside, or they might order you to kiss their feet at a local coffee shop. Humiliation is a lot of fun when done properly, and you'll find plenty of mistresses willing to help you find your limits.
What is your favourite act of submission? Listing all of the acts would take a while, but have we listed the one you like the most? Let us know in the comment box below, or visit the Escort Scotland forum and join in the discussion there. Are you a good sub for your mistress? Latest posts by Lara Mills
(see all)