The entire world seems to be pretty divided when it comes to porn. There are some, like us here at Escort Scotland, who think that watching porn is a great way to relieve stress and find new and interesting things to try in the bedroom. However, there are some out there who think that watching porn is the lowest of the lows, and that is can be very damaging to you and your relationships.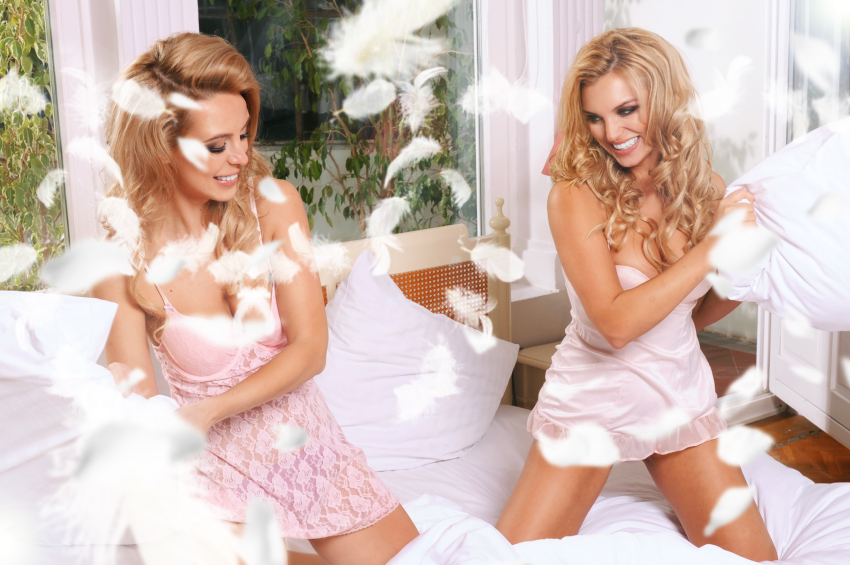 It seems that barely a month goes by before porn is attacked. Throughout the years it has been accused of all sorts of things, and those who watch it have been painted as scum. It shouldn't be surprising that there has been yet another "study" into the impact that porn has on us, and yet again it looks at it unfavourably. So what exactly is wrong with watching porn?
Beliefs about porn
If you were to ask the general public about their views on porn, you would find plenty of them insisting that they don't watch it and that they find it disgusting. Probe them further and they would tell you that it corrupts young minds and gives them twisted views on sex and women. In fact, plenty would say that porn is degrading to women.
Porn is a fantasy, which many people realise when they watch it. Men know that kissing a woman's neck isn't going to make her instantly orgasm, and we women really do wish it was that simple. If it was it wouldn't mean experimenting in the bedroom to find the perfect position to make us screaming in delight, or the times when sex just didn't go the way we were hoping it would.
As for corrupting people, porn only does that if people don't understand that it is fake, and for the most part people realise that it is all staged. We don't walk around with this constant belief that every police officer, doctor, and repairman wants to have sex with us. We don't think that men can last for hours and hours and hours in bed while we women orgasm so many times that the room starts to spin.
Then there is the fact that porn is thought of as degrading to women. Plenty of porn stars have spoken out about their roles saying that they feel completely in control of what happens on set. It is their body, after all.
The latest verdict
Of course, the latest verdict on porn ignores all of these facts. Instead, it focuses on the slippery slope that watching porn can lead to, where something as simple as watching porn can lead you to become an abusive asshole. We know that isn't how it works, but not everyone does.
This view was shared by Dr Manish Jain of the BLK Super Specialty Hospital in New Delhi, and he said that "obsessive porn viewing can turn some into hyper-sexuals and addicts." The key word here, of course, is "can". Not "will", and yet watching porn is still seen as bad.
He goes on to say that watching porn "may later lead to porn dependence or even promiscuity, leading to relationship break-ups" and that "it can make the act feel too mechanical", which in turn "can also cause stress in a relationship along with various other problems in one's romantic and personal life". So porn is being blamed for everything, despite the fact that there are plenty in relationships who still watch it.
Dr Parikh is another doctor who seems to dislike porn, and he states that "there is nothing to say that pornography is healthy".
Porn is actually good for you
Well, Dr Parikh, it seems you haven't done very much research into porn, have you? Especially considering the research paper released recently that tells us that porn isn't actually as bad as everyone is making it out to be. Yes, that does mean that watching porn isn't going to turn you into some kind of pervert who can only get off if he had twenty porn videos playing in front of him at once.
Two Danish researchers decided to conduct a study where they looked at Danish adults and what watching porn did for and to them. There were a total of 688 people involved, making it the biggest study into porn that we've seen recently.
Their survey has some surprising results, with them discovering "that porn did not yield any negative mental or health effects". Yes!
Not only that, but they actually discovered that there was a positive correlation between the amount of porn a subject watched and their sexual satisfaction, as they seemed to be more satisfaction in bed if they watched more porn.
So what is wrong with watching porn?
Given this latest study to show that watching porn isn't the evil thing that many believe it is, we can't help but think that people are just being a little bit stuck up when it comes to porn. After all, the evidence says that watching porn is perfectly normal.
I'd say that people hate porn because we are still in a society where sex is dirty. You can do it, as long as it is behind closed doors and you take a shower afterwards without every talking about it again… and you certainly aren't allowed to enjoy it.
Because sex is still thought of as dirty, getting enjoyment from watching staged videos of others having sex is even worse… in fact, it is almost as bad as paying for sex! There's only one way to stop people thinking like that, and that is for more studies to come out saying that porn is good for you… and we eagerly await them.
Is porn as dirty as it seems, or does it have an unfair reputation? Join the discussion on the Escort Scotland forum or by leaving a comment in the box below. Latest posts by Lara Mills
(see all)