Orgasms aren't exactly rocket science, but that doesn't stop them from being complicated. What works for one person might not work for another. Best of all, there are many different types of orgasms.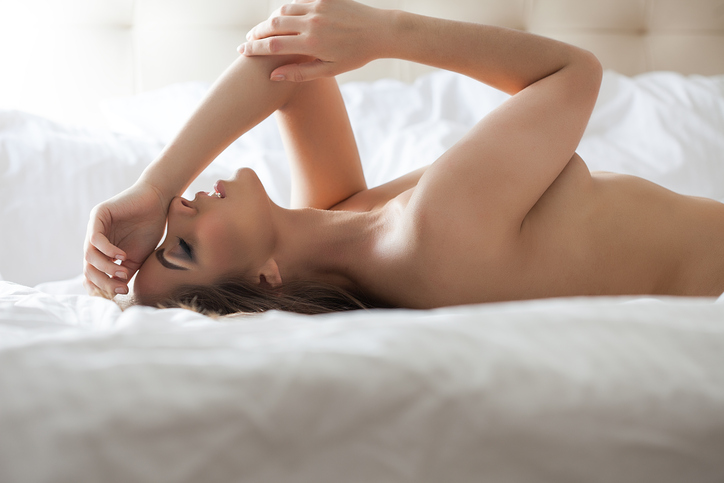 They really aren't simple. In fact, that are so many different types of female orgasms. So how many types of female orgasm are there and how many have you encountered?
Clitoral
For a lot of women, one of the easiest ways to get to orgasm is through clitoral stimulation. The clitoris contains a huge array of nerve endings, making touches here incredibly effective for making a woman come.
A lot of women cannot reach orgasm through penetration alone. They need a little extra help to get there, and that's where the clitoris comes in. Whether you are fingering your partner, eating them out, or straight up fucking, it is easy to tease their clit.
It is probably one of the most obvious spots for you to touch to get a woman to orgasm. Whether you use your hands, tongue, or a toy, there are plenty of ways to touch it. Just be cautious about pressing too hard as it can actually hurt your partner.
G-spot
The g-spot is something that many people like to speculate on. They don't know whether it is real, believing that it is nothing more than a mythical point in the vagina that can be stimulated to make a woman scream and squirt. But it does actually exist.
It isn't actually that difficult to find either. It sits usually just a few inches inside the vagina, and you can find it on the front wall. It's easier to find with a finger, though the descriptions of it vary differently. Some say that it is a button, while others suggest it is a spongy area that feels hard the more aroused your partner is.
Massaging it in a 'come hither' motion is the key to making your partner feel good. For some, it just doesn't do it for them. If they don't like it, stop and try something else. There are so many other things that you can do!
Anal
Anal isn't for everyone, and when it comes to the different types of female orgasm, this is one that not many people can agree on. Some don't think that it is a real thing, while others are insistent that they can reach orgasm through anal sex alone and no other stimulation.
If we look at the science behind it, anal orgasms are definitely possible. The walls of the ass are coated in nerve endings, meaning that sex will feel pleasurable as a result of it.
The main thing with anal is to take your time. Don't just rush into it. You will be far better off if you go slow and work on really teasing your partner. Of course, if they don't enjoy it, make sure you switch. There are other ways you can get your partner off.
Nipple
Some women have incredibly sensitive breasts. Squeezing and teasing them is going to make them feel good, and when you direct your attention to their nipples it can feel amazing for them. There are also some who can orgasm through nipple stimulation.
This is one of the more unusual types of female orgasm. It isn't possible for everyone, and many aren't convinced it exists. However, many agree that nipple orgasms are possible. It is simply a case of figuring out what works for you.
It requires a lot of time and dedication, but you might find that it is possible for you or your partner. Different techniques work for different people, but many agree that running their fingers around the areolae is the best way to do it.
Multiple
This is one of the best types of female orgasm, and is something that a large number of men are pretty jealous about. Sure, some men are able to enjoy multiple orgasms, but not quite to the extent that women can.
Multiple orgasms are described in a number of different ways, but often it is when you reach orgasm and then reach orgasm again. There may or may not be a rest in between. Some need a little break as stimulation can be too intense, while others can just get straight on to the second orgasm.
Just how you make it happen is going to vary, but it will require a little conversation with your partner. Don't just dive right in and expect it to happen, as they might not want it to happen. They could get far too sensitive, and so additional stimulation could hurt them.
More types of female orgasm
There are so many other types of female orgasm that you could enjoy. Blended, cervical, coregasm. Many of them are argued about, but there isn't simply one way to orgasm. There are so many different ways you can get there!
Of course, it varies from person to person. One person might love g-spot stimulation while others prefer something different. So talk to your partner to figure out what you want.
Got some ideas about other types of female orgasm? Let us know about them in the comments below. You can even give suggestions about how to make them happen! Latest posts by Lara Mills
(see all)