Pleasure can come in many different forms. While a lot of people are lucky enough to have someone to tease and please them in bed, some end up getting sex toys in order to enhance their excitement. Through masturbation with these toys you learn more about yourself… but sometimes we see some weird sex toys that we don't need… and yet we need to know more about them.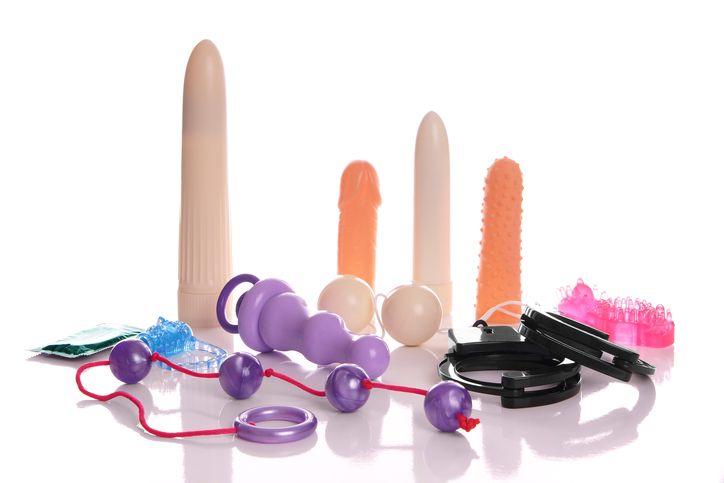 There are plenty of weird sex toys out there, and here on the Escort Scotland blog we take a look at some of the more unusual ones that you'll want to know about… even if you don't buy them for yourself!
The BabaDong
Lately it seems as though the internet has been obsessed with the Babadook. For those who don't know, the Babadook is an Australian horror film, in which a creepy figure from a pop-up storybook stalks a family. The creature is described as "a tall pale-faced humanoid in a top hat with pointed fingers" and really does look like the stuff of nightmares.
So how do we get from there to sex toys? It started with a mistake on Netflix. The film was incorrectly appearing in the LGBT category on the streaming service, and so the internet responded. People online stated that the Babadook was an unlikely gay icon, and his popularity grew.
It was only a matter of time before people took it further. Billy Raygun has started an Indiegogo campaign for the 'BabaDong', or the Babadook Dildo. For just $60 (plus shipping) you could own your own BabaDong. The dildo will be 7.5 inches long and 5 3/4 inches in girth at the thickest part.
However, the campaign needs to reach its goal in order for production to start. All that Billy Raygun is asking for is $15,000. If he doesn't reach this target, everyone will be refunded. If he does, he states that he will give 10% of the profits to The Lambert House. However, we still can't get over the idea of sticking that terrifying creature inside of you. No thank you!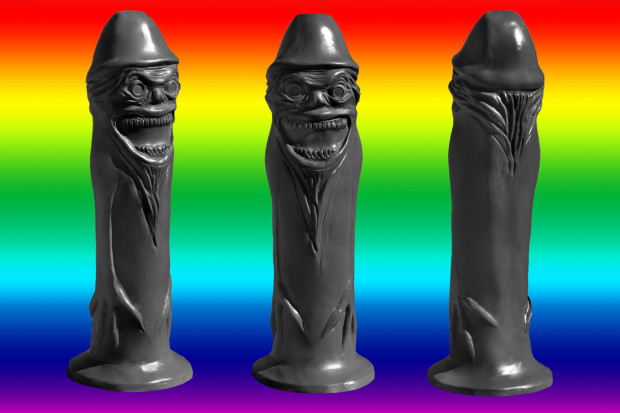 The Diving Nun
For some people, the most religious they will get is by screaming "OH MY GOD YES!" at the top of their lungs during sex because it just feels so good. However, one company decided to take things to another level by creating religious sex toys for you to fuck instead.
There are some pretty weird sex toys on their site, but the most unusual is The Diving Nun. At nearly 8 inches in length, this nun is not only going to make a big impact, but she also has a suction cup on the bottom.
That's right, you can take your nun into the shower with you and stick her to the shower wall to fuck. Just in case you need to wash off those dirty thoughts before, during, and afterwards. All so that she can "take you with her into the Grotto of Never Ending Delight!"
Not the toy for you? Don't worry, they have plenty of other options. You can get the devil or even Jesus on the cross… if a nun isn't sinful enough for you.
Bad Dragon
Some people aren't content to just fuck a fictional monster from a pop-up book or a nun you can stick to the wall while you wash away your sins. They want something bigger to fuck… and many people can't think of anything bigger than a dragon.
Thanks to Bad Dragon, all of your dragon-related fantasies can now come true! You can buy a number of different fictional creature themed dildos… and many of them are squirting dildos. Squirting dildos do exactly what they say on the tin – they will squirt lube.
If you want to be filled, then this is the toy for you. However, many are put off because of how unusual it looks. We're not surprised. Can you imagine pulling this monster out in front of your partner? It might not go as smoothly as the video below does.
Which weird sex toys have you seen?
There are plenty more weird sex toys out there, and these are just a few of the more unusual ones. However, we are barely scratching the surface. We are sure that these are not the most bizarre, so we want to hear from you!
What is the strangest sex toy you have seen? Can you beat the weird sex toys listed above? Maybe you have some experience with those we've already discussed! Let us know by leaving a comment in the box below and by joining in the discussion. Latest posts by Lara Mills
(see all)