Most of us love summer. It gives us the chance to enjoy the sun, and wear clothing a little more freeing. Men will pull out their shorts while women put on dresses and skirts. However, with the climbing temperatures you'll also find that it gets difficult to keep sex cool.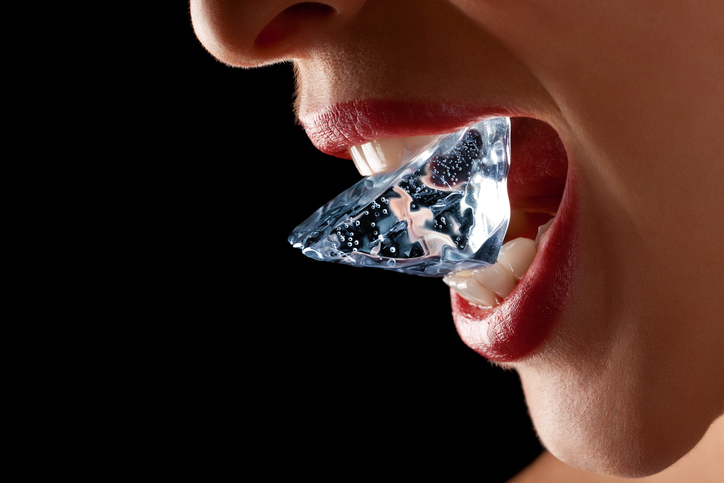 Sometimes it can get so hot that the idea of fucking someone and getting even sweatier is a bit of a turn off. We'd love to do it, but the temperature is too much for us. So how can you keep cool during sex in the summer? We have three great tricks for you to try.
Shower sex
When you get back from work, still in your suit, it can be tempting to just jump straight into the shower to cool off. A blast of cold water might just be what you need, and it will be the perfect spot to fuck!
A cold shower can help to keep the temperature down, and sex in the shower is incredible when you get the right position. Even if you find that shower sex just isn't working for you, you can still keep cool. Don't dry off after your shower. Head straight to the bedroom in front of the fan. The air on the water will cool you both enough so you can enjoy your time together!
Food play
When we think of food play, most of us think of melted chocolate or honey drizzled onto the body. In the summer, you will want to try cool things instead. Strawberries drizzled with cream is a fantastic thing to eat off of each other!
Looking to get a little naughtier? If you keep alcohol in the fridge then this will also work well. Do a few body shots and you'll find that you are cool enough to fuck.
Temperature play
Of course, the best way to keep things cool during sex is to indulge in a little temperature play. Get a bowl, fill it with ice cubes, and take them into the bedroom with you for something incredibly kinky, fun, and cold!
It is easy to keep sex cool when you have ice cubes to hand. You can hold one in your mouth while you go down on your partner or simply slide it over their nipples and see how turned on they get!
How do you keep sex cool?
Try to keep sex cool can be a real challenge. You don't want to open all of the windows and let everybody hear what you are up to, but you also want to enjoy sex without being worried that you are sweating too much with the heat.
What are your tips for keeping sex cool? Share them with us in the comment box below! Tell us your top tips for cooler sex and see what other fantastic suggestions punters like you have! Latest posts by Lara Mills
(see all)