When you hear about Viagra you think about the little blue pill that can do wonders to a man's sex life when used properly. Well, now there is a new "female Viagra" that could do the same for women, and this week it seems that the Food and Drug Administration will be deciding what to do with this miracle drug.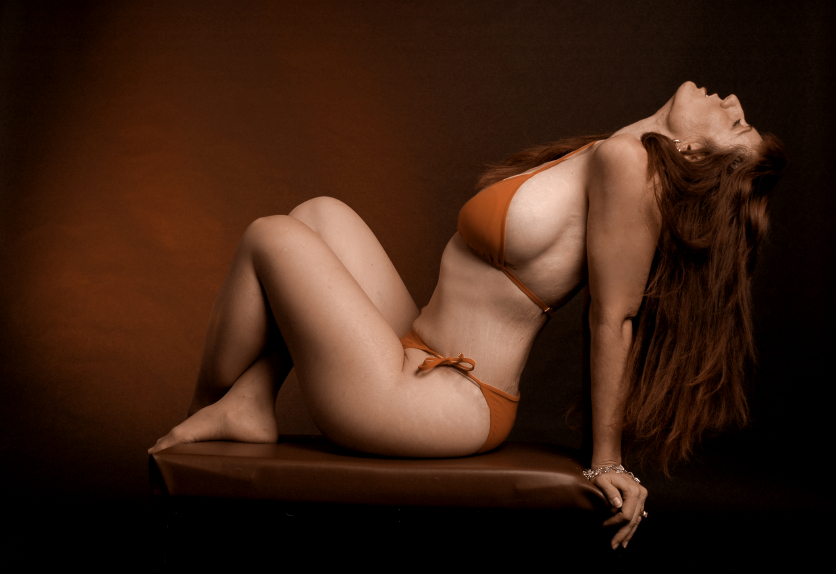 However, there are some concerns that this drug isn't quite the miracle that people think it is. So what do you need to know about this "female Viagra"? What will it really do, and can it fix the female libido as Viagra does for men?
About the little pink pill
The "female Viagra" is better known as the little pink pill, or Flibanserin, and while it might soon be available from your doctor, there are still a huge divide between different health professionals about whether it is really the miracle drug it has been dubbed, and if it should actually receive FDA approval.
It has been created to try and treat hypoactive sexual desire order in premenopausal women, in the hope that they can cure or at least help the "persistent or recurrent lack of interest in sex that causes (women) personal distress". It is apparently a huge issue, with the company behind this new drug stating that this condition impacts a huge one in ten women.
However, Flibanserin works a little differently to Viagra. With Viagra a man will typically take it before having sex, so that it can enhance his hard on and make sex even better for him, all by increasing the blood flow to the genitals. Flibanserin works instead by altering the brain chemicals, and has to be taken daily before bedtime to work properly.
An advisor to Sprout, the company behind the drug, and the clinical psychologist, said that "flibanserin is designed to treat an imbalance in neurotransmitters that are directly related to sexual desire". It increases the levels of dopamine and norepinephrine released while decreasing the levels of serotonin.
Of course, this little pink pill can have some side effects. There are reports that can cause drowsiness, low blood pressure, nausea, dizziness, and even fainting. There, say critics, are "too significant to overlook", and considering the FDA has actually rejected flibanserin twice previously it looks like the drug might not be approved for use!
Is it worth it?
Yes, that might be a lot of technical talk and science-specific stuff to take in, but it's important to know it. After all, with Viagra there are still plenty of people out there who think that taking it will cure all of their problems in bed, and it can actually make things worse.
This drug is getting a huge amount of praise from some, but there are still plenty who believe that we need to think carefully about the side effects that just aren't worth it, especially when there are other ways to treat the low libido.
The director of the Center for Marital and Sexual Health of South Florida has pointed out to what extent women will need to change their lives when taking the drug, stating that "women will have to limit and think about their drinking if they take this drug."
You might think that doing a study to test the drug's effects when combined with alcohol could solve this problem, but it has actually made things a lot worse because it has been done. The problem is that it was a small scale study, with 25 people, but the worst part is that only two of those were women. Yes, the majority of those in the alcohol and drug study, to see if alcohol would change how the drug works for women, were actually men. As the executive director of the National Women's Health Network said, "the FDA should not approve a drug for women with an alcohol interaction study one with men."
That might not seem so bad, because they can always go on to try on others, right? Well, she then explains how effective (or ineffective) the study has been. She said that "in clinical trials testing its effectiveness, flibanserin has either failed or barely passed. Only about 10-12% of women in trials benefitted from taking the drug."
So what is the alternative?
Give all of the information we have available on flibanserin, it seems like it will not get approval from the FDA. After all, it doesn't seem to have the evidence to back up the claims of it being a wonder drug, and that's a pretty good reason to not put it on the market. So what are the alternatives for those suffering with low libido?
Sometimes, you need to just take it back to basics. If you are struggling to find the urge for sex in the bedroom, whether you're a man or a woman, the best thing to do is go all out on a date. You could try inviting one of the stunning escorts in Edinburgh to join you for a romantic dinner date at a fancy restaurant. You can talk and get to know them a little better, and as you talk you might feel that spark of attraction coming back to you.
Another way to do it is to try a slow and sensual massage. Get your partner to strip off for you and lie down on the bed for you. Put some massage oil between your hands and slowly rub them up and down their body, working gently all over to drive them made. As the begin to squirm under your touch you might feel your body responding.
Of course, if that doesn't work you might need to speak to someone about it. There may be some other interesting things that you could try to get your heart racing and your blood pumping, and they might not even cost a penny!
Have you some suggestions for fixing a low libido, or do you think that medication like the little pink or blue pill is the only way to do it? Let us know in the comments below, or head to the Escort Scotland forum to join in the discussion. Should the "female Viagra" pill be approved, or is it simply not ready for the bedroom just yet? Latest posts by Lara Mills
(see all)