Last week saw what we hope ends up being a pivotal moment in the fight for equality for sex workers. For those who don't know, Amnesty International decided to push for the decriminalisation of sex work. If this does happen, then the safety of men and women will be improved greatly. It really is a progressive step.
It is all part of the greater debate in society in regards to what we do about prostitution. Do we go with the Nordic model which criminalises the purchase of sex, and in doing to restrict demand? Or do we decriminalise, and make it safer with regulations? Everyone knows where we stand, but it is wonderful that AA are now on board.
A Raunchy Play
Up in Scotland, this debate really has hit the headlines this week with a play which explores the lives of sex workers and the real lives of the people who work in the industry.
It is all the brainchild of performers Jenny Kondol and Sarah Xanthe. An audience of 15 is led to a secret location through the streets of Edinburgh to watch real-life drama Hula House in the living room of a home set up as a brothel.
The performers play games with the audience, offering them chance to challenge their own pre-conceived ideas about the people who work in the industry.
Jenny told Mirror Online: "A feature on the show has incurred the wrath of quite a few members of the public online, making personal jabs and assumptions that don't relate to the actual content of the piece.
"It's tough to read, but we welcome the discussion and hope people are driven to explore the topic further for themselves."
This has all been done in conjunction with the English Collective of Prostitutes who are also pushing for decriminalisation. Jenny and Sarah are trying to show that current law make women have to work in isolation and danger.
Jenny added: "For many theatre makers and actors, The Ed Fringe is an established platform aimed at reaching as many people as possible, which supports our ethos of trying to get tough issues into the public domain.
"We've had lots of positive feedback from audience members so far."
And Jenny says that sex workers are full of praise too.
She said: "They have been massively encouraging and supportive.
"We wanted to make sure from the start that we were staying true to the genuine experiences shared with us by those offering insights, inviting feedback from active sex workers regularly in development and at the show's work in progress.
"With Hula House we try to highlight the fact that sex workers come from a variety of backgrounds, geographical and socio-economic, and participate in the industry for far more traditional motives, like financial stability, than most people would care to imagine.
"There is a lot out there about the trafficking, abuse and subjugation of women, all cast under a 'seedy' and 'troubling' light that does little to champion worker's rights, however, we hardly ever get to hear about regular women that become sex workers because of a personal choice, of which there are many.
"This is not a show about trafficking."
"Hula House presents an honest, funny, thought provoking alternate viewpoint, designed to clarify some aspects of the campaign for decriminalisation but at the same time, allow audience members a safe environment to thrash through their own preconceived notions about what it means to be a sex worker."
A Backlash
As has to be said though, the play has come in for a bit of critisism online. One critic has called it 'misguided', whilst others say that the play should be looking at the causes of prostitution, and not calling it a viable career choice.
For that, read that they should be pushing the agenda that the only reason people become sex workers is because they have drug issues, have been abused, or are trafficked.
Everyone here at Escort Scotland would like to applaud the actresses and anyone else associated with the piece. It is only when people have their pre-conceived ideas challenged that headway can be made in the debate.
What is most important is that people are safe. For that to happen, decriminalisation is the only real option.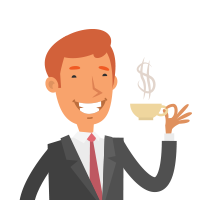 Latest posts by Martin Ward
(see all)