If you are a vegan then you will know how tough it is to go anywhere without encountering problems. Many restaurants struggle to grasp what you can and can't eat, while shops continue to use animal products to sell clothes. Recently you'll have heard that you can't even use the latest notes as they contain tallow.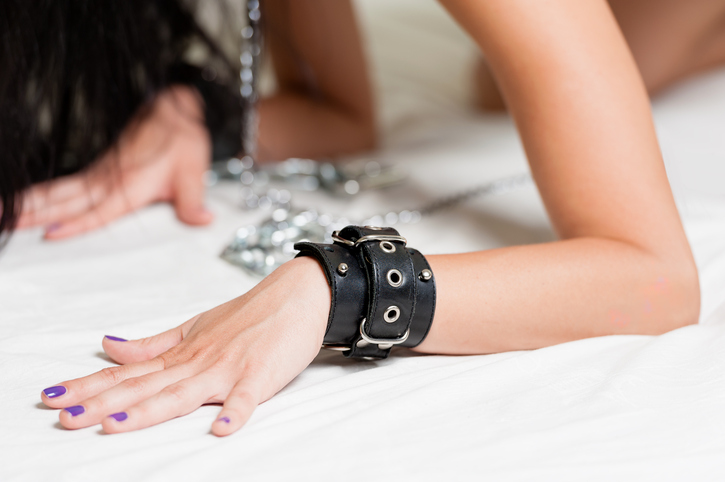 Things get even worse in the bedroom. If you are a kinky vegan, you'll find that things like bondage are made even more difficult for you. Most of the cuffs and whips contain leather in some way or another. This means that finding the perfect products to use in the bedroom is tough.
Thankfully, Bijoux Indiscrets are here to help. They have created some amazing vegan bondage items for you to use, so that you can get kinky without the guilt!
The Maze Collection
Elsa Viegas and Marta Aguiar decided that enough was enough. Vegans deserve the chance to enjoy bondage just like the rest of us. They worked with Bijoux Indiscrets, a Barcelona-based erotica store, to create vegan bondage accessories for everyone to use.
Known as Maze, the items available in the store under this brand are 100% vegan. Yes, really. 0% of the materials used originate from animals, so everyone can enjoy getting kinky.
While a lot of BDSM accessories are made using animal products, the Maze collection is not. Instead, they are made using polyurethane, meaning that vegan bondage is now totally doable!
A huge selection
On the Bijoux Indiscrets website you'll see just how big a selection they have of Maze products. Whether you are just starting out in the world of BDSM or you are hoping to go a little more extreme, you'll find the perfect product to use.
Want to simply look good? The H Harness might be great for you. It is the kind of item that can kink up any outfit. If you wanted to, you could even wear it out on the town and turn some heads! Those of you who prefer to keep things under wraps could simply buy a suspender belt instead.
Then we get into the restraints. They have a number of different chokers you can buy. Some have tassels for a classic look, while others look more like dog leads. You can even get handcuffs and knee cuffs with chains connecting them, and they really do look good.
The prices might seem steep, running between €24.95 and €60.00, but these really are unique items. There aren't many websites or sex shops selling 100% vegan items, and so if you want to enjoy vegan bondage, this might be the place for you. At least you get a great number of different items, with black or tan brown colours to choose from. Perfect for the vegan in your life!
Is vegan bondage a big deal?
A lot of people have started to talk about this, asking just why it is a big deal. Unless you have really thought about it, you might not understand it. Vegans do not want to see any animal products used, which is why vegan bondage is going to be a huge thing. It goes against their beliefs to use goods containing animal product.
That's why many vegan cafes are proudly proclaiming that they are refusing to take the new £5 notes, which contain beef tallow. These cafes have received a lot of praise from the vegan community, so you can bet that Bijoux Indiscret are going to get a lot of attention for this.
While I am personally not a vegan, I can see the appeal in vegan bondage accessories. It means that absolutely anyone can get kinky without feeling guilty for it. Plus, the products look good. They look both classy and sexy, which is going to appeal to anyone.
Do you think that you would use these products? Would you buy them? We want to hear from you. Let us know what you think by voting in the poll and joining in the discussion below. Is this going to pave the way for a whole new kinky world for vegans? Latest posts by Lara Mills
(see all)