There are so many different reasons why someone might decide to have a vasectomy. Perhaps you want to enjoy sex without the worrying of making offspring, or maybe you already have a family and have decided that it is time to get the snip? Either way, a number of men feel as though their sex lives cease when they have the procedure.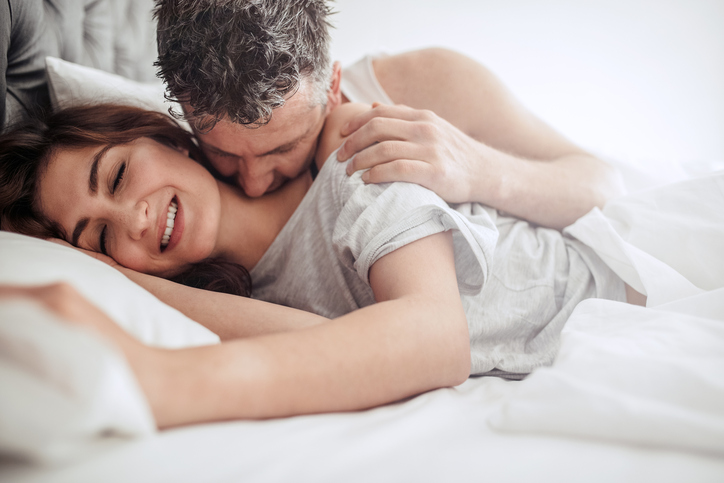 However, recent studies have shown that having a vasectomy can actually improve your sex life. Why is this, and what else did the study show?
What happens with a vasectomy?
A vasectomy is a relatively short procedure that seals, cuts, or clocked the tubes that carry sperm from a man's testicles to his penis. This means that the sperm cannot mix with the seminal fluid which a man ejaculates. The woman's egg then cannot be fertilised.
It takes just fifteen minutes and is usually done under a local anaesthetic, and while it can be an end to unwanted pregnancies, a lot of men find that their sex lives suffer as a result of it.
It might be the fact that the recovery time feels like it takes forever, or there could be other factors at play, but a number of men don't want to get the procedure done as they feel that they just aren't going to have a lot of sex in the future.
What the study found
The study was conducted by researchers from Frankfurt University. They brought together 294 couples, all of which had some experience when it came to getting a vasectomy. Surprisingly, 12.4% of the men they surveyed believed that they actually had more sex following the snip!
Further questioning showed that men were three times more likely to find an increase in frequency on a regular basis. This means that they'd get it more often. Result!
If that isn't enough, then it seems that people were enjoying better sex. Four out of ten of those involved in the study said that their sex lives had "significantly improved".
Why is that?
The researchers have speculated on a number of different reasons why this might be the case. For a start, not having to worry about an unwanted pregnancy is going to be a huge weight off of many minds. It means that couples can be more spontaneous without worrying about the consequences.
Plus, getting a vasectomy means that you and your partner can consider removing other contraception from your lives. Things like the pill can reduce a woman's sex drive, which could cause a drop in frequency of sex. This, combined with the effects of the snip, might just explain why people are having better sex.
Have you had the snip? Did you notice your sex life improve, or are the results of the study off? We'd love to hear from you. Leave a comment in the box below with your experiences and see what others have to say! Latest posts by Lara Mills
(see all)