Dating escorts is one of those acts that many people see as taboo. They don't understand why people do it, and so new clients can find it a challenge. They aren't sure how they are supposed to act on their first escort date. This means that they might make mistakes that can ruin the experience.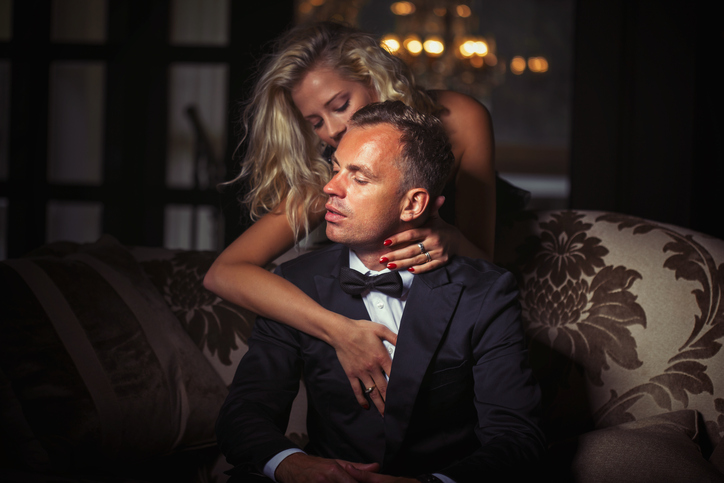 So what are the essentials clients need to know for their first escort date? How should they behave and what should they do in advance? Lara talks you through it on the Escort Scotland blog.
Make your requests clear
It can be nerve-racking to pick up the phone and call an escort to make a date. You'll get a little nervous about speaking to them, but you'll find that it is actually very easy. In no time at all you'll have agreed a date and been given a landmark to head to when the time is right.
If you have additional requests, however, now is the time to make them. Say to your chosen escort "I have a request. Would you rather talk about it now or through email?" A number of escorts don't like discussing details over the phone, in case you are not genuine, and so they might prefer you to contact them via email.
Email gives you the chance to put in all of the details. If, for example, you are hoping to be dominated in a specific way, you can tell them exactly what it is you are looking for. They can then tell you whether they can provide this type of service to you.
It saves you both time in those cases when the escort cannot provide you with the service you want. If they can't you can simply go elsewhere, and by discussing it beforehand you are giving them the chance to ensure that they are properly prepared.
Arriving for the date
These next tips might seem obvious but you'll be surprised by the amount of clients who don't actually follow them. It makes them seem like a bad client, and escorts can then be reluctant to see them again.
To start with, make sure you know where you are going and how you are going to get there. Traffic can delay your arrival, so setting off in plenty of time can help to make sure you aren't late. If you are going to be late, let the escort know.
If the escort then chooses to cancel because you are late, don't be a dick about it. You are paying for their time and companionship, and so they have every right to refuse the booking if you do not arrive on time. Take this as a lesson to better prepare yourself in the future.
Make sure you also have the correct money on you before you meet with them. Arriving and then asking if you can go to the cash machine because you "don't have enough" or "forgot to go" is a great way to get refused service.
The booking itself
When you first arrive, that is the time to hand over the money. Get the business part dealt with so that you can focus on what will happen next. It will help to make things run smoothly. Don't try to refuse to give them money or to negotiate when it comes to price. You'll just get turned away and waste their time.
Often, you'll be offered a shower too. Take it. You might well have spent a long time showering and shaving before you turned up, but nerves on the journey can make you sweaty. A shower will be a great way to calm yourself down and freshen up.
If you are still nervous after a shower, explain this to your chosen escort. More than likely, they will try to put you at ease. They might offer you a slow and sensual massage, and often this can help to ease you into it.
Respect their boundaries. Escorts will have things on their profile that they enjoy. If it isn't listened, don't just assume they forgot it. If they haven't explicitly agreed to it, it isn't on offer. Don't push your luck.
Your first escort date
Are you a client who has been on a number of escort dates? You can help other clients just like you by telling us all about your first escort date. How did you handle the nerves? Was your chosen escort perfect for newbie punters?
You can share your thoughts and your top tips simply by leaving a comment in the box below. It is the perfect way to advice punters for their first escort date and help to calm their nerves. You could even recommend the perfect escort for newbies! Latest posts by Lara Mills
(see all)