When people want to jerk off, sometimes they just aren't satisfied with their hand. They want something else, something new to spice up their masturbation session. Sometimes, they'll turn to homemade sex toys for the answer. But this isn't always a good idea.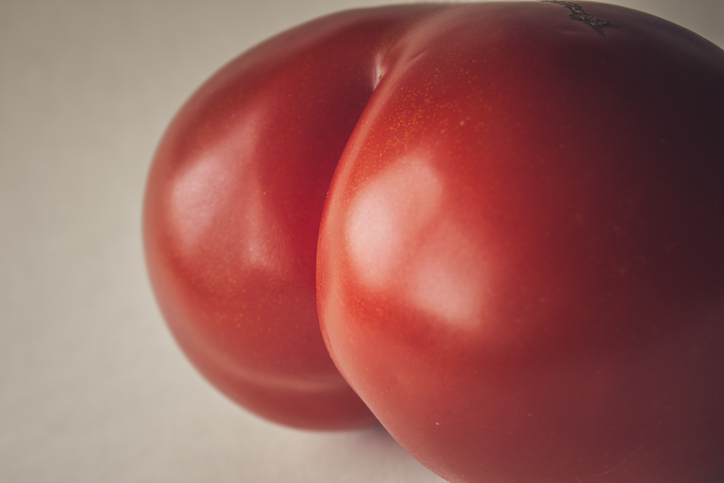 The chances are that you'll have heard of the guy on Reddit who fucked a coconut. Most read his story and asked "why?" but some saw it as a great idea. Many were inspired to turn other fruits into masturbation tools. We take a look at the unusual fruit sex toys people are creating and why it might be easier, better, and safer to just buy a toy.
Put a hole in the coconut
Most people see a coconut and don't think much of it. However, it seems that some spot them and go "you know what? That would be good to fuck". And it was this idea that started what quickly became a sensation not only on Reddit, but also everywhere online.
One man confessed on the "Today I Fuck Up" subreddit that he had made a mistake by cumming into a coconut. You can read the full story at the link, but to make a long story short, he came into a coconut multiple times over the course of a week, the coconut began to rot and fill with maggots, and he ended up with a huge coconutty jizzy maggoty mess on his floor when he threw the coconut across the room in horror.
Needless to say, the story went viral. Many could see that a coconut might actually be the perfect thing to fuck and a number of other TIFU posts appeared with people talking about their own mistakes shagging a coconut.
It has even inspired a subreddit where people talk about the things that can go wrong and how you can ensure that they don't happen to you. I don't think I will ever be able to look at a coconut in the same way again.
The grapefruiting technique
A few years back, a woman known as Angel also became a viral sensation for the things that she did with fruit, suggesting that the best thing you could do in the bedroom to your partner is to grapefruit them. But what is the grapefruit technique?
You can see exactly what it is in the video below, but basically she slicing the ends off of a grapefruit, cuts a cock-sized hole in the centre, and places it on her partners cock as she sucks them off. It apparently feels incredible, but it wasn't the grapefruit itself that made the technique famous. It was the noises she made while demonstrating the technique.
However, it did inspire people that grapefruits might actually be a good improvised sex toy to fuck. Unlike the coconut, which is challenging to get into, the grapefruit works in a similar way to a masturbation sleeve, and when you have used it once you can throw it away.
The humble banana
You might be thinking "things like bananas and cucumbers are the obvious fruit sex toys for women to use in the bedroom" and you would be right. However, it isn't just women turning to the potassium-rich yellow fruit. Men are creating masturbation sleeves with them.
The suggested technique online is to slice the banana in half lengthways and scoop it out, leaving yourself with the peel. Then you seal the peel together in some way, chop off the ends, and lube up.
There are some saying that you don't need to lube up because of how slippery the banana is, but we imagine that getting smashed banana all over your cock isn't going to be your idea of a good time.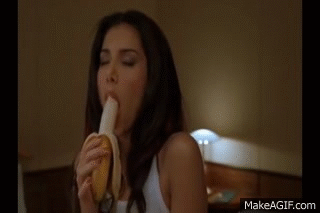 Watermelon
The number of fails people have talked about after fucking a coconut has put people off of using them, which we're grateful for. However, others have decided that a good replacement to the coconut is the watermelon.
With the watermelon technique you are supposed to carve a hole the size of your cock and then very lightly microwave it to make it warm.
However, putting a watermelon in the microwave is a bad idea. It need a few seconds at most, and yet some will put one in there for a minute and then immediately stick their erect cock inside of it. We don't need to tell you what will happen then, do we?
Fruit sex toys vs. real sex toys
If you are in a bit of a pinch and desperate to just pleasure yourself in a new and unusual way, fruit sex toys might seem like a good idea. However, you really are better putting down the fruit sex toys and instead going for something designed for your pleasure.
When you are horny it is difficult to think straight. You just want to feel that intense orgasm, and so you might decide that making your own toy is a good idea. Given the number of fruit fails we have read, it might be easier to simply save up for a real toy.
Are you one of those who has braved fucking fruit, or do you prefer to stick to real toys? Tell us what you think about these techniques and ideas by leaving a comment in the box below. Latest posts by Lara Mills
(see all)