We are all guilty of rushing sex – our lives are increasingly becoming more and more hectic and so we are devoting less time to the bedroom. Remember, all work and no play makes Jack a dull boy. So start making some extra time for play! Once in a while, invest you time in foreplay, which is guaranteed to make the main event even better for you both. Dedicating time and effort into your foreplay techniques can go a long way and could result in mind blowing orgasms.
Sex games are a fun and sexy way of breaking up bedroom boredom; they also open up the lines of communication and allow you and your partner to try something new. We've rounded up our top sex games for foreplay. If you're looking for more tips and advice, why not get in touch with an Aberdeen escort? These ladies are experienced, friendly and are happy to share their inside knowledge and tips that could really spice up your sex life.
Time Bomb
All you need is an egg timer or a clock. This is all about slowing down your foreplay, taking the time to explore each other and really get creative. So, one of you choose an amount of time (don't go over forty minutes, or you may pass out from the excitement!). Whatever period you choose, you cannot penetrate until that amount of time has passed. Time Bomb is a great way of refocusing on the enjoyment of pre-sex, the part that was once really fun before life got too chaotic. It's great for those who want to practice their foreplay technique and are intimidated/turned off by the idea of a 'sex game'. Suggest things you would like to try and force yourselves to experiment a little more than usual. Who knows what you'll both discover and enjoy!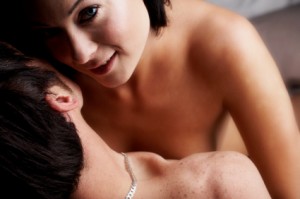 Blindfolded
This is a great one to try if you're new to sex games. Being blindfolded heightens the senses and can be a super-sexy way to take your foreplay to a new level. This game is all about arousing the senses; take it in turns to blindfold each other and experiment with different sensations. Use a variety of textures such as feathers, silk, or velvet – you could even try ice or a lube that reacts to body temperatures. It's all about exploring each other's bodies slowly, one body part at the time. The fun is in the anticipation and you are guaranteed to drive each other wild! For something a little more daring, you could try whips, nibbling and spanking.
Bondage
This game is all about your woman being in control, so let her call the shots. Sit on a chair and get your partner to tie your hands behind your back. You don't need handcuffs for this game, a scarf or belt will do. Then let her disappear and get 'ready' – encourage her to wear some sexy heels and a revealing outfit. Shopping together for this can be fun and allows you both to explore textures or outfits you may not have previously considered.
Now the real fun begins! You have absolutely no say in what happens next (unless she is beating you up). She might provocatively walk around the chair gliding her hands over your body, she might straddle you, she might lick you, she might nibble you, or she might perform a sexy strip tease. As you have no idea what happens next, all kinds of naughty thoughts are going to go through your mind and really turn you on. Most guys enjoy being the centre of attention and having no responsibility over what happens next. So let her keep going until you are begging to be untied!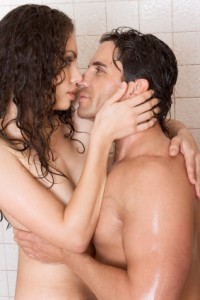 Sexzee Yahtzee
This is more of an actual game than the others. You will need dice, paper, pen and a wicked imagination! On a piece of paper, write actions that correspond with the numbers on the dice. For your first try, you might find it easier to keep it relatively tame. So, for example; 1 = foot rub, 2 = kissing the neck and so forth. As you feel more comfortable, or if you are feeling particularly naughty; 1 = taking off your partners underwear with only your mouth and 2 = blow job. This game offers you the chance to try out acts that you have been too shy to suggest to your partner. The more you play, the more daring you can both be; so don't hold back!
Then simply when you roll, your partner has to deliver. This is easy and you can play it for as long as you both want. If you are looking to take things even further, why not have two sets of dice? This way, your partner will have to perform two acts at once – double the fun and double the pleasure!!
Take the time to re-discover the fun of foreplay. It's a great way of introducing new toys and techniques in to the bedroom and could result in a whole new world of fun.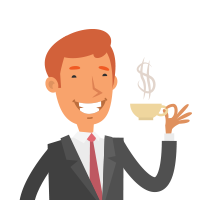 Latest posts by Martin Ward
(see all)