Role play keeps your sex life fresh and exciting; pretending you are somebody else allows you to venture places you wouldn't normally go. If you feel a little weird about dressing up or acting, you can ease your way into assuming a new sexual identity by simply altering your routine. For example; try being the submissive partner, if you are usually dominant. Once you have tried this and feel comfortable with the idea, move on to something a little more daring. But even the most experimental of couples can run out of ideas. If you're looking for some inspiration, or are new to role play; look no further! Read the following for some ideas, and learn some basic scenarios to find one that will suit both of your tastes.
Re-enact a Sexy Scene
Watching a sexy movie together will provide you with a visual of who you want to become and what you're going to do to each other, which will increase your anticipation and arousal. Don't focus on the acting so much, role playing isn't about giving an Oscar-worthy performance. Instead, it's a simple way to try something new and spice up your sex life. So relax and incorporate the aspects of yourself that you're most comfortable with into your role playing. Being someone else could help you loosen up in the bedroom and explore your wildest fantasies.
Superhero
Superheroes is something a little different, but it's all about the costumes; skin tight catsuits, thick black eyeliner, masks and maybe even some light bondage! When you look totally different, you act different and that's what makes role play so naughty. There are plenty of online stores which specialise in superhero costumes – spend the afternoon browsing and shopping with your partner to build the excitement.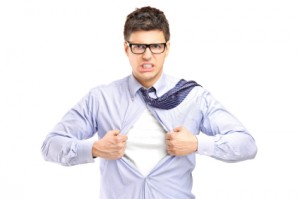 Headmistress and Pupil
This role play dabbles with the fantasy world of teenage boys, and maybe even the headmistress. Delving into your inner teenager while your partner becomes the in-control headmistress is a fun way for you both to experiment with a reversal in roles, allowing her to dominate you. It gives her power and control, leaving you at her mercy. Introduce spanking instruments such as rulers and some school uniform props for a really sexy twist.
Boss and Secretary
This can go either way – the boss can call all the shots in the bedroom, or your partner can take it to a dangerously sexy level and take control of the situation. Make the most of your props and use them to your advantage; having sex on a table/desk or swivel chair will really spice things up.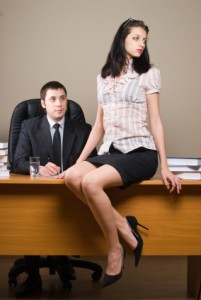 Photographer and Model
This type of role playing is for those who enjoy a bit of voyeurism. Part of what makes this so hot is the no touching rule. As she is posing for you, you must stay behind the camera encouraging her to try a variety of poses. This allows your imagination to run wild as you direct your partner to act out your fantasies. Introduce some sexy props, so she can cover herself in key areas if she feels uncomfortable. You want her to be making love to the camera, and the man behind it. This is the time to suggest some fantasies that you have wanted to try for a while, who knows, your partner may have wanted to try them too!
We recommend however that you both agree on what happens to any of the photographs that are actually taken. One way to avoid this is by using a filmless camera or a digital camera, and erase the pictures immediately following your sexy session.
Stripper and Client
This again focuses on voyeurism, but takes out the emotional side of sex. A lap dance is a deeply erotic act, and when done properly, will leave both of you feeling hot under the collar. Sexy underwear, stockings and lighting will intensify the mood and leave you wanting more. As long as the moves and lighting is sexy, it will look gorgeous and the effect will be the same. If your partner needs some encouragement, look up dancing videos on the web, or ask a Dundee escort to perform a few moves to give you some inspiration.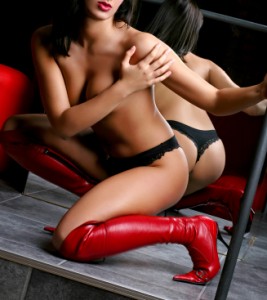 Remember, make sure you're both completely comfortable with whatever steamy scenarios you choose. The main goal of role playing is to have some fun, but it is also about build trust and confidence between you both which will help expand your sexual boundaries. If you are looking to try out some ideas, the escorts in Dundee are open-minded and fun. Many of these girls enjoy role play and will be able to demonstrate or offer tips. Next time you're feeling adventurous, tell your partner that you're ready to indulge in her desire and discuss what roles you'd like to try out. To start, you should stick with characters and story lines that are uncomplicated and familiar. Also, don't feel that you have to keep up the act for the entire session; you may stay in character for five minutes or an hour. Be spontaneous and see where the mood takes you.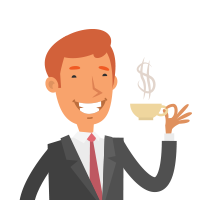 Latest posts by Martin Ward
(see all)