With the way the media portrays the industry, it is hard enough being an escort or a client in it. It is even more challenging for disabled clients.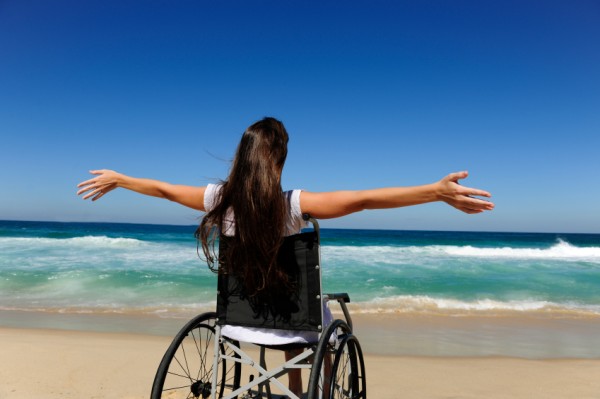 Here at Escort Scotland we know how important it is for disabled clients to find the right escort for them. You want someone you feel comfortable with, as the relationship between an escort and their disabled client is a strong one.
Below you will find some tips to help you make the most of our site to help you find the right escort for you, as well as some handy tips for you to use on your date.
Searching for your escort
When you are choosing which of the local escorts to call for a date, you will use the escort search to narrow down your options. It allows you to choose your preferences and so find the escort that suits your needs the most.
However, it is also a great way to find out which of the escorts on our website are disabled friendly, and which are close to you.
One of the first tick boxes you will come across on the search says "disabled friendly". If you tick that, only the escorts who count themselves as disabled friendly will be shown.
This means you are more likely to be able to gain access to their apartment, or they will be more understanding about your disability than others might be.
Check reviews
The reviews are another great way to see which of the escorts in your area are suitable for you. The feedback is left for the escorts by clients like you, and if another disabled client has been to see an escort you will see exactly what they thought of the experience there.
Usually, you will find that the escorts who receive reviews from disabled clients get nothing but praise. They will have accommodated them as best they can and left them feeling great.
Once you have found the disabled friendly escort you want to meet, make sure you check out their reviews. They can tell you a lot, and are extremely helpful when you are making your decision.
Visit the Forums
While Escort Scotland is primarily an escort advertising directory, it also has a growing and active community forum you can join for free. This forum is made up of both clients and escorts, giving you the chance to get to know others better.
It is also the perfect place to talk about your fears and worries about meeting escorts. First of all there is a dedicated disabled clients board where you can talk about how the changing industry laws are changing the way you visit escorts.
The client request section is a must visit if you have specific needs and desires that you want meeting on your date. You simply post your request and, if an escort feels they can fulfil your desire, they will reply or get in touch with you via private message to arrange things.
There is also the general chat, which is the most popular board on Escort Scotland. There you can talk about anything, and it is a good place to ask your questions and queries about dating with a disability.
Communication!
One of the most important things that you need to do, however, is communicate. You might have searched for the perfect escort, read their reviews, and spent some time talking to them on the forum, but you should make them aware of just what your disability entails.
It could be that you need to visit an apartment or flat with wheelchair access. You should let them know this when you give them a call, as this could make the difference between finding the perfect place to meet or arriving to find that their place isn't as disabled friendly as you were hoping for.
When talking to your chosen escorts, make it clear exactly what your disability is. They may want to do some research on it before they accept the booking, to ensure they can provide you with the best service.
Don't hold back information because you are scared they may say no. If they don't feel comfortable providing you with a service, they have the right to say no and you can instead go and find someone more suited to you. The chances are they will be open to meeting you, but if they do say no, it will be because they don't understand your specific needs or that their location is not appropriate for the type of booking you were after.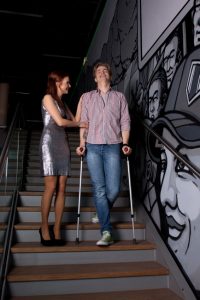 Patience
One of the most important things to do is to be patient. It can be difficult, especially if you have been searching for a long time, but taking the time to find the right escort instead of rushing off with the wrong one can make the difference between an okay time and an amazing time.
Use everything at your disposal to find your perfect escort. Search, read reviews, check the forums, and talk to them to ensure everything is okay.
When you do meet your chosen escort, take your time and enjoy it. Hopefully the two of you can build a strong relationship together and you will have an escort you can meet with on a regular basis.
Are you an escort who regularly takes disabled clients, or are you a disabled client looking for the perfect companion? Let us know in the comment box below, or you can head to the Escort Scotland forum and join the discussion there. Latest posts by Lara Mills
(see all)