We learn a lot of different things from porn. Watching the sexy videos might tell you just how important it is to enjoy sex and show that you are enjoying it, and it might give you a few kinky ideas about the things that you want to try the most in the future. However, some of us don't enjoy vanilla sex. We want something different, something taboo… something like fetish porn to keep us entertained!
Fetish porn is often a huge category on porn sites, with hundreds of hours of content there for you to enjoy. If you enjoy your sex taboo and a little bit naughty, then this is the kind of porn you should be looking at. If you want something unusual and a little dirty, you are in the right place.
There are a lot of different things that we can learn from fetish porn, and here on the Escort Scotland blog we take a look at some of the things that you can pick up from these sexy videos.
There is a lot of variety
If you have had a look at fetish porn on popular sites, you'll know just how many videos there are for you to watch. Just as an example, Pornhub has 17,660 videos. That is a hell of a lot of porn for you to watch. The problem is that there is so much for you to watch that it can be difficult to make up your mind and decide.
That said, the wide variety of choices available to you ensures that there is definitely something you'll enjoy. Rule 34 of the internet says that, if you can think of it, there is porn of it. Ever wanted to watch someone fisted until they squirt? Perhaps watching someone eat cum on toast is your thing? It is all out there for you to enjoy.
There is no such thing as normal
The fact that there is so much variety also goes to show that there is absolutely no such thing as normal. What one person sees as normal sex might actually not be normal to others. Some people love to get straight down to business, while others like to take their time and explore. Fetish porn gives you the chance to see that there is absolutely no such thing as normal.
Our idea of normal changes over time. If you have that trust with your partner, then you get the chance to explore your idea of "normal" and push the boundaries. As you do you'll quickly learn that there really isn't any such thing as normal.
You know what to expect
If you want to explore your kink, then the best thing you can do is watch some porn. The porn gives you the chance to learn a little more about your fetish so that, when you finally get the chance to explore it yourself, you know exactly what to expect.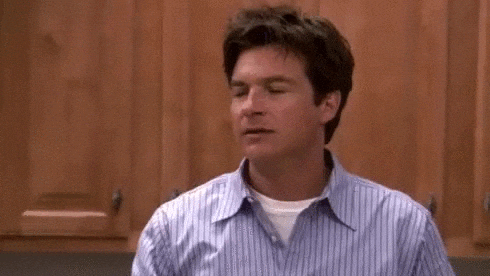 Because so many people feel that they must be quiet about their fetish, they don't get the chance to ask the burning questions that they have. Fetish porn gives you the chance to see what you should expect from a session and how you should act. It can really help to educate you, especially when it is a fetish that you are having a hard time finding research for.
Know your equipment
You might have seen a nice piece of equipment that you cannot wait to use in the bedroom. You may have even gone as far as buying the equipment online… but often the instructions aren't as informative as we'd like. Most of the time, it is easier to watch someone else using it.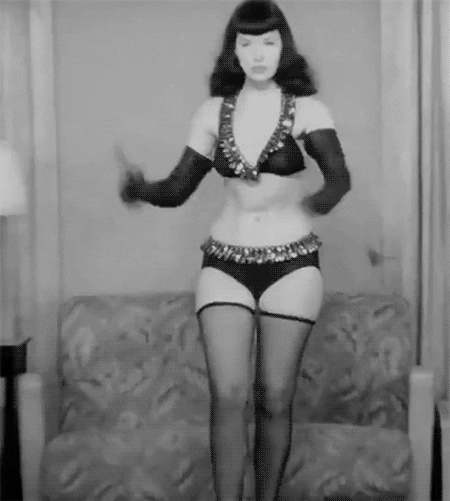 This is where porn comes in. By watching the videos, you can actually see the equipment being used and how the slave reacts to it. You get a whole new understanding and appreciation for it, and often there are "how to" guides online that you can use to education yourself further.
Consent is key
There are a lot of couples out there who actually have absolutely no idea about what their partner enjoys the most in the bedroom. They just get on with it and believe that their partner enjoys everything that they do. However, when you have a fetish, it is important to not only talk about your kinky interests, but also set limits.
As with any area of BDSM, you'll set a safe word. This means that, if you don't enjoy something, you can stop the fun and take a break. There are a few fetish porn videos out there that show safe words being used, and you can see what happens when they are. The partner stops. No questions asked. Consent is key.
Embrace your fetish!
The best thing about learning about your fetish online? You get to learn more about the community. The BDSM community is huge. There are so many people out there for you to get to know and share experiences with, and often you can see their tips and tricks in the comments on porn videos.
You get to learn more about people like you, people who share your interests and love what they do in the bedroom. When you get talking to the community you'll find it much easier to embrace your fetish. After all, having a fetish isn't weird. As we've discussed earlier, there is no such thing as normal.
Your favourite type of fetish porn
We all have those kind of porn videos that we love to watch. We'll search for them all of the time, enjoying the new videos that have come online and the old classics that we can't help jerking off to, even though we have seen them before. Fetish porn gives us a huge variety of kinky things to enjoy… no wonder we love it so much!
Personally, I love watching bondage. Of all the fetishes out there, seeing people restrained is a huge turn on and a lot of fun. But this is just my preference. What is yours? Tell us all about it by leaving a comment in the box below. Latest posts by Lara Mills
(see all)