Sex is a lot of fun, especially when you decide that you want to spice it up. You might think that a new sex position might be enough for you, but sometimes you want something a little more exciting. BDSM may be the solution for some people, but for a large number, they want to keep things vanilla. In fact, the boldest thing they will do is use a sex toy.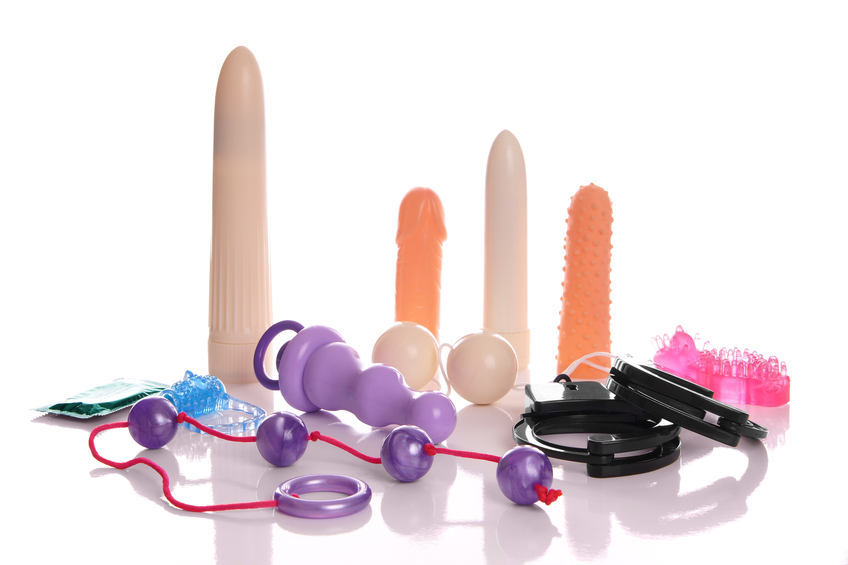 There are so many different sex toys for you to choose from, and using them in the bedroom either alone or with your partner is a fantastic way to make sex more exciting. However, trying to figure out which sex toy is perfect for you can be tough.
You may have a very clear idea in your mind about what the sex toy will do for you, and if so, you are in the right place. Here on the Escort Scotland blog, we take you through the most popular sex toys and how they might please you, so that you can find the right sex toy for you.
You want… a sensual massage
Sometimes, you want to take things nice and slow. You don't want to just rush into sex. You want to take your time exploring your partner's body, teasing them and making them beg for you to fuck them. If that is the case, you'll want to try and find a personal massager to use on them… or on yourself.
Things like the Hitachi Magic Wand are popular. The personal massagers are powered at the mains, so you don't have to worry about batteries. They often have long cords too, so you don't have to squat down near the plug socket to use it. Not only are these great to use all over their body, but you can also then use it on her body and your own to get you off. It will be perfect for turning a sensual massage into an erotic one, and this is a sex toy you can find anywhere.
You want… something small
Discretion is important, especially when you are looking to buy a sex toy. You don't want something big and obvious that is difficult to store anywhere, as then it can ruin the fun of owning a toy in the first place! Instead you want something subtle and easy to hide, so that if you are ever disturbed, you don't have to worry about being caught out. Vibrating bullets might be idea for you.
These bullets are usually very small, easily fitting in your closed fist without poking out. Because of their size, they are for external use only. That said, many are also waterproof. This means that you can actually hold one in your mouth while you go down on your partner and make them feel fantastic with your tongue and the toy working together to get them off!
You want… to be filled
When we think of sex toys, we tend to think of dildos and vibrators. These are the kind of things that you should be looking at if you want to get a simple sex toy. They are perfect for those of you looking for a toy without complications, and they are often a lot cheaper than other kinds of toys. The variety of sizes you can buy also means that they are perfect for those moments when you really just want to be filled with cock.
Dildos are ideal for this. They come in all shapes and sizes, so whether you want something small to thrust in and out at speed or you decide that you want to take on a challenge, you'll find the right one for you. There are even some websites offering novelty dildos in unique shapes. You can get one shaped like a Game of Thrones sword, and you are bound to have heard of the Pokémon dildos that you can buy. There really is something for everyone!
You want… to last longer
One thing that a lot of men struggle with is lasting longer. You might not have issues with premature ejaculation, but if you are hoping to delay your orgasm just a little, a sex toy can help. Why not take a look at cock rings?
A cock ring is, as the name suggests, a ring that goes around your cock. Usually made from silicone so that it can stretch, the ring sits around the base of your dick. This helps to restrict the blood flow and keep you harder for longer. Hoping to use one with your partner? You can buy some with vibrating bullets attached, so that she can sit on your dick and have the bullet rubbing her clit to orgasm.
You want… some anal fun
Despite how much people talk about it, anal sex is still seen as a taboo. People see it as naughty, kinky, and a little bit dirty. This just makes us want to try it even more, as it is more tempting when someone tells us we shouldn't do it. If you are hoping to experiment with some anal fun, why not go for a butt plug?
Butt plugs tend to be quite small, but you can get some larger ones if you are willing to spend a little more money. The designs vary dramatically, from standard tapered ones to ones that have been created to look like Russian presidents. These are the kind of sex toys that you could actually take out and about with you if you wanted to get a little kinkier. Why not insert it and walk around the house, or pop to the shop? It will be a hell of a turn on for you.
You want… to jerk off
A lot of the sex toys we have talked about are perfect for using with your partner… but what happens if you want to go solo? When you want some alone time, it can be tempting to just put on some porn, grab the lube and tissues, and go for it using your hand. But if you are seeking something different, a masturbator or masturbation sleeve can be a great way to spice things up.
Of all the types out there, Fleshlights seem to be the most popular. That said, there are so many different ones for you to choose from. They are designed to look and feel like a tight pussy, an ass, or a wet mouth. You can even get some shaped from the pussy of your favourite porn star! It definitely adds a unique twist to your favourite toy.
Your favourite sex toy
Trying to choose a sex toy can be tough, especially when there are so many different options open to you. You want to make sure it is something that you will enjoy, but you also want to know the different ways that you can use it. While many sex toys are perfect for use along, others can be used with your partner for a little extra kinky fun, and hopefully our guide above will have given you a few ideas to try out.
A lot of people have a sex toy drawer in their home, where they hide their favourite toys. Some people just have one toy which they bury in the depths of their wardrobe and only bring out when they really need to relieve some tension… so which are you? Tell us all about your favourite toy by leaving a comment in the box below. Latest posts by Lara Mills
(see all)