For anyone interested in dipping their toe into the world of kink, role play is an excellent starting point. The chances are that there is some kind of kinky fantasy you and your partner can explore together. It can be intimidating to some people to think about trying it, but once you do, you'll find that it is some of the most exciting sex you can have.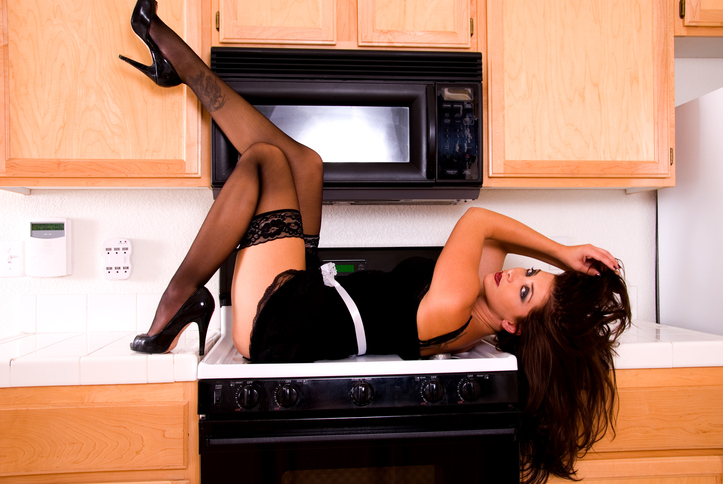 It can be even better if you opt for costumed role play. Adding the costume makes it easier to stay in character and immerse yourself in it. Not sure where to start? Here are some of my favourite costumed role play scenarios you should try.
The kinky cop
The very first costumed role play I tried was the kinky cop. I remember buying the outfit from Ann Summers. It came with a little neck tie and a dress fastened at the front with poppers. However, it took a while to actually enjoy the role play part of it as guy I was seeing at the time was far too keen to rip it open than to actually indulge my fantasy.
However, it is the perfect one to try if you want to exert control over your partner. The one in the costume has the power, and it is both thrilling and sexy.
Costumes are cheap to buy because they are so popular, and the props really help to sell it. Handcuff your partner and try 'interrogating' them for information. Can they withstand the sexy torment or will they be begging for release?
The flirty French maid
Once I'd tried out my first fantasy I found that it was a lot of fun. It was totally new and fresh and something I wanted to do more and more. The next time I went into a sex shop I saw that they had a sale on French maid outfits. Guess what I was wearing later than night?
My girlfriend at the time had been having a rough week at work, and I wanted to surprise her. I went to her house and cleaned it top to bottom for her, before showering and sprucing myself up. When she got home, I was waiting for her in the French maid outfit. I told her that I'd done all of the cleaning and that I would do whatever else she wanted me to do.
While the kinky cop is good for those eager to try domination, the French maid is perfect for the submissives among you. I found it thrilling to take orders and it still is one of the sexiest costumes I've worn. There are plenty of 'maid' outfits out there, but the French maid stands out.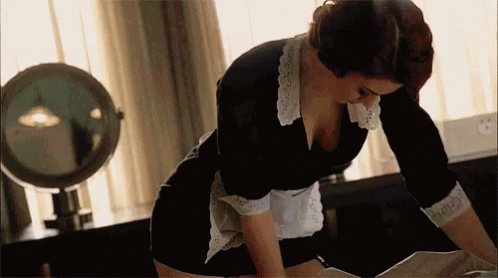 The naughty nurse
Sometimes you just have to indulge. The naughty nurse is that costumed role play for me. I wasn't particularly interested in trying it. Going "oh doctor!" just made me want to giggle, but when my fuck buddy at the time begged to try it, how could I refuse?
It ended up being a lot of fun because we didn't take it seriously. Seeing him standing there in the lab coat was hot, and his eyes nearly bulged out of his head at my naughty nurse outfit. Medical jargon helped to keep us on track, but it wasn't long at all until we were tearing our clothes off of each other.
This one is a lot of fun because it feels so risqué. The chances are that you aren't in a GP's office when you try this, but simply being in the office at home can add that thrill factor. It's even better if you keep the costume on while you fuck.
Red Riding Hood
A lot of lists like to include the slutty schoolgirl fantasy. Not me. If you really want to try something with the 'innocent' person then the Red Riding Hood role play is perfect for you. Whether your partner is the Wolf or the Huntsman who rescues Red is up to you.
This is the easiest to set up. All you need is a red cape. That's it. You might want to have some sexy lingerie on underneath the cape to reveal, but the red cape is the most important piece of equipment.
If you are eager for rough sex, the Wolf might be a fun role to include. If you'd rather show your appreciation, pretend that your partner is the Huntsman who rescues Little Red Riding Hood. "Thank you for saving me! How can I repay you?" will go down a treat.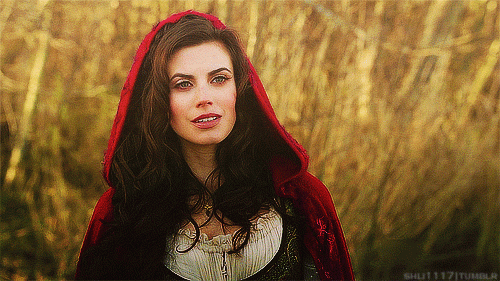 My favourite costumed role play
Over all I have to admit that I have a soft spot for the French maid costumed role play. It was a great surprise for my partner at the time who absolutely loved it. That said, I got more enjoyment from the naughty nurse scenario than I ever expected to.
Role play doesn't have to be taken seriously at all times. The point is to have fun with your partner, so relax and just let go. You'll never know what fun you could have unless you try! Latest posts by Lara Mills
(see all)