Most people are often quite confused when it comes to talking dirty, while others don't really know where to begin. Either way, it is important for you to know that talking dirty is one of the very important activities for a couple, especially those who are far away in terms of physical distance between each other, because it helps the person feel that they are close by. Talking dirty makes a person sexually aroused, and as a result, it brings two people even closer.
However, unless you really know how to talk dirty with a woman, you might just make the whole conversation feel pointless and as a result, you are very likely to spoil the whole conversation. Talking dirty is more of an art; it is not something that anybody can do without a problem. Instead, talking dirty requires you to understand what your partner really wants from you, and what really arouses them. Understanding your partner's needs and wants is very important, especially when you are on the phone or face to face. Obviously, it helps a lot if you are expressive and can go in to minute details, especially when you are talking dirty to women (they love these minor details highlighted out for them). So without further ado, here's a brief guide to dirty talk: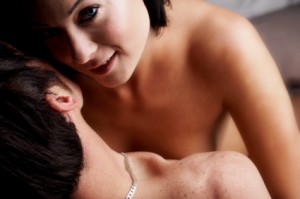 Use Good Words
There's a difference between 'I want to bang you' and 'I want to make sweet love to you', and you must understand this difference very carefully. Both of these sentences essentially lead to the same point: sex, but each of these leaves a very different impression upon the person whose hearing these lines. Hence, it is obvious that words leave a very strong impression upon the other person, and it is vitally important that you use the correct words. Remember, dirty talk is best done in a gentle manner; you don't need to be aggressive about it. Try to use sweet, gentle words in order to coax your partner to feeling loved, because that is one of the primary things that cause sexual arousal in a woman.
Understand Her Needs
If you have been with her in bed, you would know what she likes and what she does not. If, however, you are engaging with her in dirty talk for the first time, you need to understand what really turns her on and what doesn't. To find that out, you will need to make preparations prior to your beginning. A day or two before, engage her in a normal conversation and try to pry out information from her about what really gets her going. Make sure to be subtle, because that will spoil the effect.
Women usually drop hints about what really gets them going, and if you are able to read those hints carefully, it will become very easy for you to be able to use her words and give her a better experience. For instance, a lot of women generally want to hear how much you want to kiss their bodies and lips, while men are insistent on moving straight to their nether regions. This discrepancy causes a rift when you are talking dirty; she wants something else, you're giving her something else, and ultimately, the connection between you two breaks down.
Find the Right Time
Often when it comes to dirty talk, the effect that generally occurs depending upon where you are; you don't want to end up talking dirty to your partner when she is in the middle of a family gathering, or when she is out with friends. Remember, the first impression lasts forever, and therefore, you need to really get her in the mood. For that purpose, the best way to do so would be in the night. If you are talking to her on the phone, make sure that she is in her room, privately and it is dark. Otherwise, you can talk dirty to her face to face, and exchange a few kisses in between as well.
Never Let your Attention Deviate
It is very important for a person to make sure that when they are talking to their partner in a dirty manner, they do not let their attention deviate anywhere else. Men often consider it to be some kind of feat if they are able to not only talk dirty with their partners but also engage in other tasks, such as watching TV or playing a game. Either way, you need to make sure that this does not happen. You want to make sure that all your focus and intensity is in your words, so that you can really make her feel that your attention is on her and her alone.
Don't go over the Top
You don't really need to listen to Pamela Anderson talking dirty in order to get inspiration for what you have to say to your partner; just say what you feel. Remember, talking dirty is supposed to be a fun act for her and for you, which is why originality serves a bigger purpose here than you might imagine. Make sure you say exactly what you feel, and do not copy lines off movies and books. It obviously is a good thing if you are able to put a slight touch of 'special' in to the conversation, but as long as you are expressive enough, you'll do great.
Description is very Important
Talking dirty is different from acting on your words. Remember, what your actions can do in a matter of seconds might require a lengthy description in order to make the other person truly understand what you wish to do/ try. Unless you are very descriptive and expressive in your conversation, you won't be able to achieve the desired effect, not by a long mile. Make sure that you take your time, and look for the changes in her voice, which will give you an idea of whether she is at the point of climax or not.
Talking to an Escort
No, i don't mean calling up an escort and talking dirty to her. That is likely to get you cut off and blocked! But one of the Falkirk escorts will be more than willing to give you some tips on how to bring dirty talk into your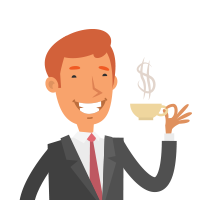 Latest posts by Martin Ward
(see all)