Guys and girls, we've all tried it at least once in our lives, right? A little pill at a rave party or a few green herbs in your roll-up cigarette? There's nothing ethically wrong in trying recreational drugs; you can stop worrying now.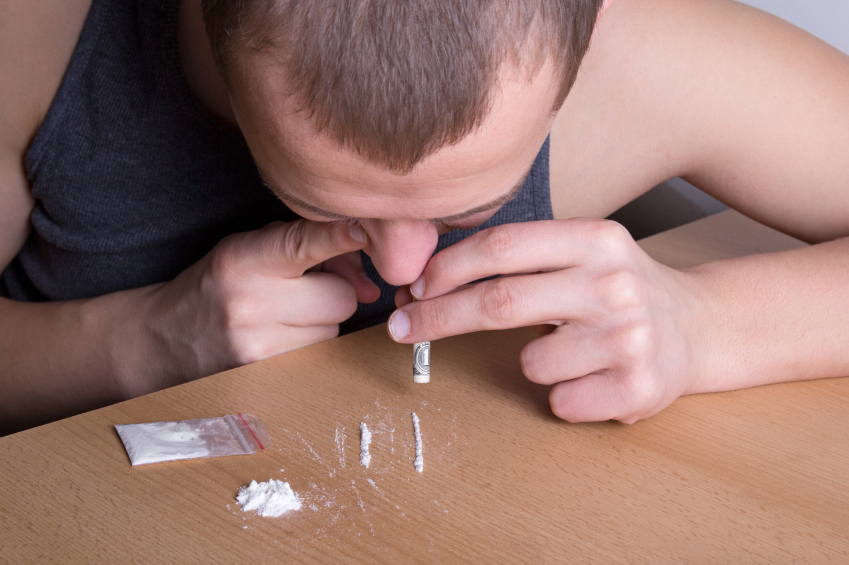 You wanted to experience what it feels like when you get a little high for a couple of hours, but you also know what your limit is. Like when you go out with your friends at a pub, you know how much you could drink before you'd pass out.
And like being drunk on a night out, your sexual inhibitions loosen when you pop a pill in your mouth or when you snort some amphetamines. I have to let you guys know that this article isn't about promoting the use of drugs, it is about learning what would happen to your mind and body when you'd take a particular kind of drug.
A shot at the bar before a shot of love in bed
It's strange for some people to think that alcohol is a drug. Maybe it's because alcohol is legal substance to consume in a lot of countries whereas other recreation drugs aren't. Nevertheless, you cannot dismiss the fact that the substance does affect your performance in the bedroom.
I'm pretty sure that people have drank a couple of shots of jaegermeister or tequila just to get a little bit of Dutch courage, especially when a guy would see a hot girl at the bar and he'd want to find a way to talk to her without feeling anxious. I mean, have you ever watched 'The Big Bang Theory' show, where Raj found it impossible to talk to women unless he was given a fruity cocktail? That is what some people call 'social lubrication'. Hmm, lubrication…
Speaking of which, what happens when you start talking to a girl while you're drinking and start to hit it off with you? Well, when you two have had enough, it's very likely that you'd end up in bed with her! But when is 'enough' really enough?
While alcohol loosens your inhibitions, it also delays your thought process as well as your blood flow. I've had too many experiences when a guy's cock suddenly goes limp, or falls asleep during sex…yes, believe me when I said that has happened to me!
The highs and lows of the 'Cocaine Blues'
Personally, I've never taken cocaine before and I don't particularly want to either. I know some of my friends have and they enjoyed it, but they're very respectful of my decision to stay away from the substance. That doesn't mean that I'm not curious about the drug, though.
One of my pals told me that if he snorts coke when he's drunk, the substance would enable him to drink more. He also told me about his sexual adventures when he was high on coke, which sounded like a crazy ride through the streets of Las Vegas to me.
There are only a couple of substances that contain true aphrodisiac qualities and cocaine is one of them. My friend mentioned to me that he felt surreal and energetic when he was in bed with another girl; more energetic than he usually was. All I could imagine was him getting involved in a hardcore bukkake session while he was telling me his cocaine sex stories.
However, what goes up must come down eventually, unfortunately with coke, you go up rapidly and then you go down rapidly. My mate also told me that after an hour or two of feeling awake and alive while having sex, he started to feel paranoid and anxious about the dirty antics that he did with his fuck-buddy; worrying whether he'd hurt her or had forgotten to put on a condom. I'm pretty sure that if you ask someone who takes cocaine what sex is like then they're doing drugs, that person would tell you almost the exact same thing that my friend told me.
Getting laid while going through a 'Purple Haze'
I have had my fair share of marijuana in my lifetime. There are many friends I know that don't enjoy smoking or eating it (yes, you can eat it), but I have no distaste for the little green herb that makes me chill out. If you're going to ask me if I've had fast, rough sex while I was high on weed, then I would laugh at you in the face. Seriously…I would.
Weed is a depressant that slows down the messages between your brain and body, which is why you would find yourself staring at a picture for half an hour when you'd smoke a joint. Unlike cocaine, which is a psycho-stimulant, a lot of people have stated that they felt more attentive and sensual towards their partners. I, for one, felt like I had all the time in the world to make love to an old partner of mine while I was high on weed.
If I were to describe the sensation of being high on marijuana while having sex, I would say that it was like walking through the land of Narnia before getting penetrated softly by three beautiful men. However, no matter how much I enjoyed getting high on marijuana while fucking, I found it very difficult to cum when I've smoked a joint, compared with climaxing when I'm sober.
It's because the weed makes you feel so relaxed that you'd struggle to get your muscles pumping while you're in the bedroom. Therefore, sex and marijuana is great if you want to be intimate with your partner on a different level, but you shouldn't expect to have an orgasm while you're high on the substance.
Thinking about getting high in an escort meeting? Think again…
There is no escort, masseuse or dominatrix on this blue planet that would have a meeting with you when you are on drugs, or drunk as a matter of fact. This is because when you're high, you're not fully in control of yourself; you're not able to move as quickly as you'd do or think as normally as you would.
If there is a single suspicion that you've taken a substance before or during an encounter, the courtesans would terminate the meeting immediately; no questions asked. Not that most of the punters would behave in a threatening way when they're high, but the ladies wouldn't want to take the risk.
The points that are raised here can be linked to another article about why you shouldn't get drunk before you see an escort. You and the ladies would want to make sure that you'd get the satisfaction that you'd want during an encounter and you want anything to mess it up, would you?
It is safe to say, in situations like this, 'drugs are bad'.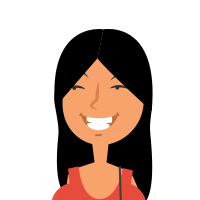 Latest posts by Zoe Jaspers
(see all)