Things aren't looking very good for A-list photographer Terry Richardson at the moment. He is at the centre of an internet storm after British model Emma Appleton tweeted a screenshot of a message, purportedly from Richardson, saying he would shoot her for Vogue, if she would have sex with him. The message wrote.
"If I can f*** you I will book you in ny [New York] for a shoot for Vogue,"
A Series of Allegations
All this is on the back of a number of models questioning Richardson's conduct during shoots.
Appleton said she declined the offer, saying: "No, I'm not your girl, bye ha."
She also posted: "Beginning to wish I hadn't posted that… it doesn't matter who you are or what the industry is, just be a decent human being.
"The fact people think this is acceptable blows my f***ing mind. See ya."
She has since deleted her whole Twitter account and removed the photo from Instagram.
However, the authenticity of the message has been disputed. A representative for Richardson, Candice Marks, stated "This is obviously fake. Terry did not send this text."
What Really Happened?
What really happened will come out in the wash, and if Emma Appleton has faked this whole situation to give Richardson a kicking when he is down, and to boost her own publicity, she will surely have committed career suicide.
Still, it wouldn't be too surprising to hear that some photographers offer this as an incentive. It would also be unsurprising to hear that some models looking to get their big break actually accepted the offer.
The funny thing is that some people have commented that this is all OK. If the girl gets a huge benefit from allowing a photographer to spend time with them, is there a real issue? The girl can always say no? Is it just like one of the Aberdeen escorts accepting a booking for cash?
It is an interesting theory, though I would seriously question how palatable the choice is if the girl knows someone else is getting the opportunity which she moralistically won't take.
Escort Scotland will watch the developments over the next few weeks with interest.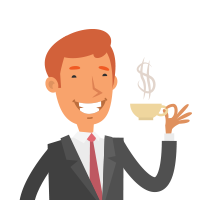 Latest posts by Martin Ward
(see all)