Ask a Fife escort and they'll agree; keeping it fresh and exciting in the bedroom is essential for a healthy sex life. We are often encouraged to experiment and expand our sexual repertoire, but it doesn't always go to plan. Mishaps can happen, and often cause great embarrassment. However, some have ended in a trip to A&E, and in some cases worse.
10) Sex Toy Mishap
A couple in Maryland hit the headlines when their homemade sex toy resulted in an emergency trip to hospital. The couple were experimenting in the bedroom, when they decided that the toy they were using wasn't doing the trick. What to do when you find yourself in that position? Attach the toy to a Saber saw of course! As you can imagine, or may choose not to, the blade cut through the plastic and through his partner. The 27 year old woman, who was bleeding profusely, was rushed to hospital via helicopter. Such a bad idea!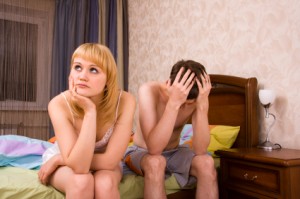 9) A Broken Boner
Ever broken your penis? Robert McClenham has. During a heavy session with his wife, he missed and ended up tearing the tunica albuginea (that's the thick coat that surrounds the tissue that produces an erection). To those who have turned white with fear, this is extremely rare and is usually caused by a blunt trauma to an erect penis. The breaking of the penis usually results in a loud cracking sound, immediate flaccidity, and as you can imagine; immense pain. Robert underwent surgery to fix the problem, and has fully recovered.
8) Trapped in a Sex Position
A Russian couple decided to experiment with positions from the Karma Sutra, and after one such experiment they were rushed to hospital after they had become stuck to each other. Valentina Sokolov, had been given a copy of the book for her 50th birthday and had decided to work her way through it with her partner. One position the Indrani, involves the woman drawing her knees up, so that he feet are placed under her partners armpits. This position seemed to be working for the couple until Valentina climaxed; this triggered a muscle spasm which trapped her partner inside her. The couple attempted to separate for over 2 hours, before giving in and calling an ambulance. After the separation, Valentina underwent surgery while her husband ran out of the hospital in embarrassment.
7) Knife Play
This story highlights the importance of being sober when you decide to engage in certain kinky practices. After a night of drinking, an unidentified man asked his girlfriend Catherine McCoubrey, to 'carve a heart shaped symbol onto his chest." She obliged, but her artistic moment was cut short when she accidentally pushed the knife too deep into his chest. The result? Her partner was rushed to hospital with a punctured heart. Criminal charges were levelled against Catherine, but her made a full recovery and supported her throughout her court case. After pleading guilty to assault, she was given 3 years of prohibition. On the plus side; the couple are still together.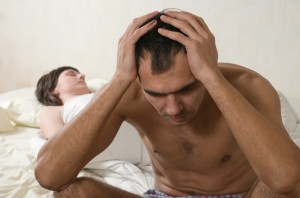 6) Incorrect Lube
A young couple were staying at his grandmother's, while she was out they decided to make the most of their time alone. Neither had packed lube, and after searching the house decided to settle on the grandmother's nitroglycerin paste. The paste caused their blood pressure to plummet, and the poor old woman returned home to find the couple unconscious and naked in her basement. Probably not a memory she will want to keep of her grandson…
5) Paralysing Hickey
Hickeys aren't just for teenager, but as a woman from New Zealand found out, they can be more dangerous than we realise. During sex, she was given a hickey by her husband when she noticed that her left arm was partially paralysed. This resulted in a trip to the doctors, when they discovered that the hickey had been so powerful that it had caused a blood clot in an artery on her neck, resulting in a minor stroke.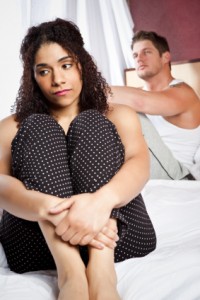 4) A Priest and a Potato
A British priest was rushed to hospital after a potato had 'accidentally' become lodged in his rectum. We know what you're thinking, how could this possibly be an accident? The clergyman claims that he was hanging his curtains up, in the nude, when he fell back onto the kitchen table and landed on the offending potato. Is it even possible for a potato to get wedged up there by falling on it? And who hangs their curtains in the nude? The priest underwent delicate surgery to remove the vegetable, and still claims that it was an innocent accident. Sure it was..
3) Over-enthusiastic Oral
A businessman received the worst blow job of his life, when his penis was accidentally bitten off. Yes, you read that correctly. The businessman, who remains unidentified, was having an affair with his secretary. The two of them would regularly sneak off during lunch breaks for sex. However, one afternoon, while receiving a blowjob in a parked car, the car was hit by a reversing van. The impact of the crash caused his secretary to bite down on her lovers' member, dismembering him. As if his day wasn't already bad enough, the whole incident was caught on camera by a private investigator, hired by the man's wife who had suspected the affair all along. Talk about a rough day at the office!
2) Stick to Viagra
In 1987, a 34 year old man from New York made the headlines, when he suffered from extravagant complications after injecting cocaine into his penis. During the height of the cocaine boom in the U.S, cocaine was regularly used by men who believe it to heighten sexual pleasure and maintain an erection. After having an erection for three days, this individual decided to seek medical attention. He later developed blood clots in his chest, legs, arms and penis. After 12 days in infirmary, gangrene had taken over and resulted in the man losing 9 fingers, both his legs and his penis.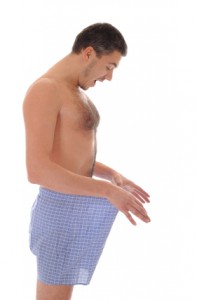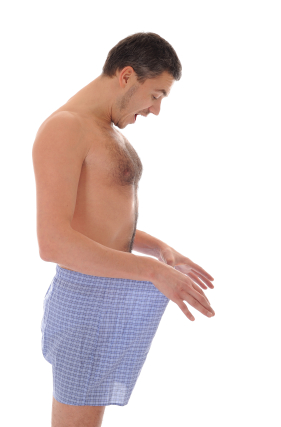 1) Train Track Tragedy
A South African couple decided to have their fun on the train tracks of an abandoned railway station when tragedy struck. According to reports, the train driver spotted the couple from a distance and yelled at them to get off the tracks. The couple however did not hear the train, or the driver, in time and were unfortunately struck by the train. The man died on the scene, while the woman died shortly afterwards in hospital.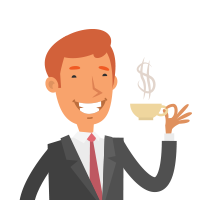 Latest posts by Martin Ward
(see all)