Every time I go on the internet these days, I seem to find some new story about some incredibly hot teacher having sex with one of her 'unfortunate' students.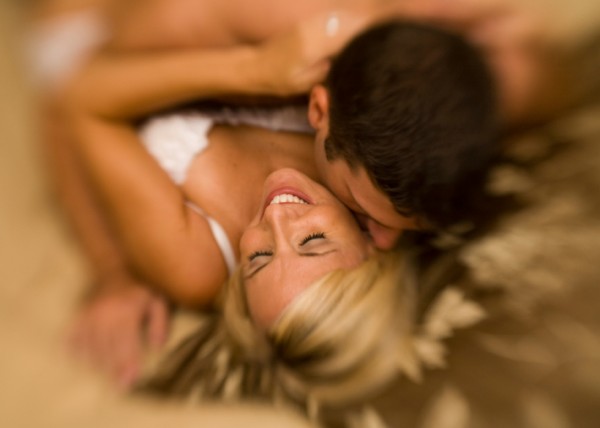 Megan Mahoney, 24 has been charged with 30 counts of statutory rape after being arrested on last week for incidents which took place over three months between Halloween last year and January 9, 2014. The authorities allege that the incredibly sexy teacher at Moore Catholic High on Staten Island, had sex with the 16-year-old boy multiple times (they may not have called her incredibly sexy, I just added that one in myself)
It appears that the young lady had sex with the boy twice a week. It must have been a real hardship for him!
The 24-year-old, who also coached the girls' basketball team, resigned from the school in January after she was spotted with the boy by his ex-girlfriend at a pizza parlourThe NYPD say that some of these illicit sexual encounters actually took place in the school.
Serious Jail Time
Although this may sound quite funny, she faces up to 4 years for each felony charge, so she could be looking at some serious jail time.
She has been released on bail and is looking at her trial taking place next year.
Now at no point has it been stated that all this sex wasn't consensual. And let's face it, looking at her picture, of course it would be consensual. She wouldn't need to ask me twice. Hey, as soon as she even hinted at it, her knickers would be off in a shot!
Now the real question is, should teacher sex be illegal? It really is a fascinating debate.
Is it that Bad?
Now we need to remember that Miss Mahoney is in major trouble because she is having sex with someone who is underage. In America , some states have the age of consent at 18, so this means that this isn't the usual 'teacher sex' story. In those cases, the teacher isn't breaking any statutory rape (or underage sex) rules. Instead, they are just done for breaking laws on inappropriate relationships.
Now teachers who get up to this kind of stuff don't usually end up in prison. Although their careers are usually down the toilet, and they will get a criminal record.
I look at some of these cases, namely when a 16 year old lad gets to have sex with a teacher, and I wonder to myself, is it really that bad?
Look at it this way, if I was the 16 year old kid, I would be skipping down the street if I could have sex with my teacher. If there has ever been a 'victimless crime', then this is it.
However, when we move on to male teachers, then society starts to take a much dimmer view. Gone is any idea that the kid is lucky; the male teacher is likely to get strung up if any angry parents get their hands on him. Is that hypocrisy? Yes. Is it a fact anyway? Definitely.
It could probably be argued without too much difficulty that teachers should not be abusing their position to sleep with their students. Still, if anyone thinks these kids are sat at home crying at the way they have been abused, then you need to get a reality check.
What is blatantly obvious is that when teachers start having sex with their students, be them male or female, their career is down the toilet. For the students, they are going to get dragged through a rather unpleasant court case, and they will likely be in major trouble with their parents.
A Better Option
It is a much better idea to have these role play fantasies in the company of an escort. They can get dressed up and you can do whatever you want with a willing partner. The best part about it is that what you are doing is perfectly legal. This also means that you won't end up in the newspapers or on the front page of the Escort Scotland blog.
So what do you think? Is a teacher having sex with a student THAT bad? Is it something that should get the adult sent to prison or should it be seen just like any other relationship? (as long as no other age of consent laws are breached of course)
Let us know in the comments section below or over at the Escort Scotland forum.