Lately it seems as though you can barely walk out of the house without bumping into superhero things. You might see a poster for the latest DC or Marvel movie. You might spot someone wearing a nerdy t-shirt, displaying their love of a particular character. You might even find yourself online looking at the hottest superhero porn parodies that you can enjoy in the comfort of your own home!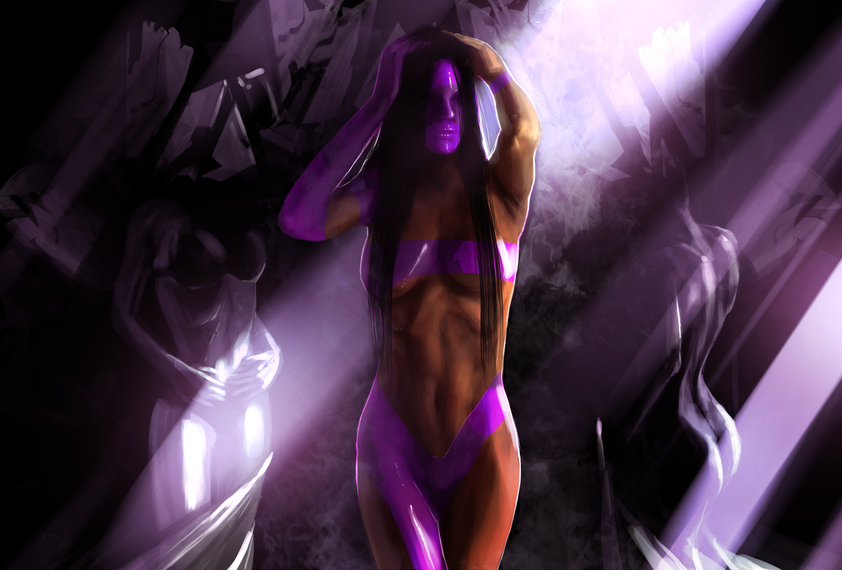 Well, it seems that superhero porn parodies are some of the hottest things to search for… or at least, that this what Pornhub's insights tells us. We can't stop looking for videos of our favourite heroes, fighting the good fight and fucking the villains while they are at it.
But which superhero porn parodies come out on top? Which superhero porn parodies are the ones that we cannot stop searching for? We take a look at the hottest and most popular on the Escort Scotland blog.
The rise of superhero porn parodies
It used to be that enjoying comic books and the movies based on them was seen as nerdy and sad. It is still a pretty nerdy thing to do, but lately, people have been embracing their inner nerd. They love the fact that their favourite storylines are making it onto the big screen…
Remember how much the internet blew up when Marvel announced that we would finally be getting some Iron Man vs. Captain America in Civil War? People were choosing sides and angrily debating just which hero they would stand behind (Team Iron Man all of the way!). It was huge, and then when the Suicide Squad movie released on the 5th August, people went crazy, this time for Harley Quinn.
Pornhub have noticed that when new superhero movies hit the big screens, people head to websites like theirs to search for the superhero porn parodies that they really want. So, here are the top parodies, according to Pornhub's most popular searches.
Harley Quinn
It is easy to see why people are turned on by Harley Quinn. She often wears tight and revealing clothes, showing off her curvaceous figure, and with Margot Robbie playing her in the new Suicide Squad movie, even more people wish that they could be her Mr. J and fuck her while she calls them puddin'.
There are plenty of different porn parodies out there, but the above, Harley in the Nuthouse, is the latest… and the internet has, as you can imagine, gone mad for it. They want to see what naughty mischief Harley can get up to in Arkham… and just what she will do to escape.
Batman
Ask many people who their favourite superhero is and they will proudly declare that it is the Dark Knight, aka Batman. Batman is, as James Gordon tells us in the Dark Knight Rises movie, "the hero Gotham deserves, but not the one it needs right now". Well, it seems that we now need him and his unique version of justice, as people keep looking for him in porn videos!
Axel Braun created the Batman XXX porn parody specifically for those of us keen to see just what the Dark Knight gets up to when the Bat signal is not high in the skies above Gotham. The tale follows the Dynamic Duo as they fight the Riddler, The Joker, and have sexy encounters with Catwoman and Batgirl. What more could you ask for?
Captain America
One of the hottest heroes out there at the moment is Captain America. He is a hero out of time, with traditional values we would love to explore a little more intimately. If you are to believe the internet, then Captain America and his old pal Bucky, The Winter Soldier, are a lot more than friends.
The Captain America: A Gay XXX Parody provides for those fans who aren't content to simply imagine what might happen between them. Captain America fights the good fight and takes a little time to get down and dirty while he is at it.
Spider Man
Spiderman is a popular hero, especially right now as the film series is getting yet another reboot and he had a brief appearance in the Civil War film. However, people also love him because he can use his web-shooting powers to tie up villains and lovers alike. Imagine the kind of kinky sex you could enjoy at any given moment with him there to tie you up!
Yet again, Axel Braun delivered one of the best superhero porn parodies we have ever seen… this time following Spiderman and his adventures. They recreate that famous upside-down kiss from the first Spiderman movie by Sam Raimi, except this time it gets a hell of a lot kinkier.
The best superhero porn parodies
There are so many different superhero porn parodies out there that choosing the best can be tough. However, Harley Quinn, Batman, Captain America, and Spiderman are the most searched for characters… but who else made the list?
Superman, Deadpool, Black Widow, Joker, She Hulk, Hulk, Wolverine, Iron Man, Thor, and Mystique all appeared on the list. We have a huge mix there of Marvel and DC characters to choose from… and we imagine that it will only be a matter of time before someone creates a DC vs Marvel porn parody that we can all enjoy.
Have you see the Suicide Squad movie? Were you able to take your eyes off of Margot Robbie in that "Daddy's Lil Monster" t-shirt for long enough to enjoy the story? We want to hear from you. Tell us about your favourite parodies, or your favourite heroes and villains, by leaving a comment in the box below. Latest posts by Lara Mills
(see all)