When it comes to our sex lives, the law has some crazy views on what can and cannot be done. There are certain laws that make absolute sense. For example, making it illegal to engage in sexual activities with minors and to attempt non-consensual sex is in the interest of the community. However, there are other laws that make no sense whatsoever. Did you know that under Guam law it is forbidden for virgins to marry? To ensure that no law is broken, there are men whose full-time job is to travel around rural areas and offer their services to virgins. Who, of course, pay for the privilege of having sex for the first time. We couldn't help but wonder; why don't they just have sex with their fiancée?
We have been busy 'researching' the strangest sex laws out there, and it has to be said, there are tons!! We were originally going to write our top ten, but with so many to choose from, we've decided to simply list our favourites from around the world. Are you breaking the law in the bedroom? Read on to find out…
1) In Bakersfield, California – there is a law that states that anyone having sex with Satan (yes, Satan) must use a condom. We would also suggest a safe word.
2) In Anniston, Alabama – if a woman loses a game of pool, it is against the law for her to settle her tab with sexual acts.
3) Lebanon – men are legally allowed to have sex with animals. There is a catch however, the animals must be female. If you are caught having sex with a male animal, it is punishable by death. This does not pay Lebanese women any compliments…
4) In Newcastle, Wyoming – couples are banned from having sex inside a store's walk-in meat freezer. Maybe suggest somewhere a little more romantic for your first date?
5) In Hong Kong – a betrayed wife is legally allowed to kill her adulterous husband and her husband's lover. The latter can be killed in any manner desired, however the husband can only be killed by using her bare hands. I don't think that would be a problem and it provides a desirable alternative to a divorce.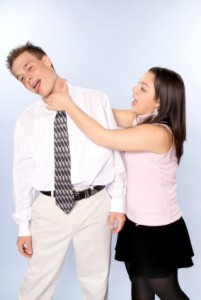 6) In Connorsville, Wisconsin – it's against the law for a man to shoot off a gun (the real kind) while his partner has an orgasm.
7) In Utah – having sex with an animal is permitted unless the act is performed for profit.
8) In Minnesota – it is illegal for any man to have sexual intercourse with a live fish. Ladies, the aquarium is all yours…
9) In Cali, Colombia – a woman can only have sex with her husband, and the first time this happens, her mother must be in the room to witness the act. Talk about a turn on.
10) In Santa Cruz, Bolivia – it is illegal for a man to have sex with a woman and her daughter at the same time. Was this really such a big problem that they had to make it illegal!?
11) In Tremonton, Utah – while riding an ambulance a woman may not have sex with a man. If caught, she can be charged with sexual misconduct and "her name is to be published in the local newspaper". What's worse; everyone knowing you got caught doing it in an ambulance? Or the fact that your partner isn't going to be charged and his name won't be revealed?
12) Anywhere in the U.S – it is illegal to use any live endangered species, except insects, in public or private sexual displays, shows or exhibits depicting cross-species sex.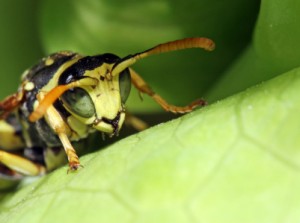 13) In Nevada – it is illegal to have sex without a condom.
14) In 18 states within the U.S, it is illegal to have an erection in public. I mean, really? Do we ever choose to have an erection in public?
15) In Rohnert Park, California – it is illegal for women to have sex with a cow; however it is legal to have a threesome which includes a cow.
How far are these laws taken seriously and practiced? You may be surprised to read that I haven't read any articles recently (or ever) on groups of women murdering their cheating husbands with their bare hands, or of women being arrested for engaging in sexual activities with a fish. So I'm going to go out on a limb here and say that these aren't heavily enforced. However, the fact that they were drawn up and made illegal in the first place suggests there must have been some logical (ish) reason behind them? We'd also like to point out that most of these laws are found in the U.S. They are obviously freaks in the bedroom, and not necessarily in a good way.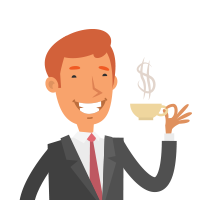 Latest posts by Martin Ward
(see all)