Let's face it, sex is great. We spend a lot of our day thinking about sex, but when it comes to it we are too tired to get it on. For times like these, lazy sex is a wonderful option, and a legitimate one. A number of positions lend themselves to no effort (but still great) sex, so being tired is no longer an excuse to be used. Dr. Sadie Allison, a sex therapist and author, explains that there are a lot of reasons for wanting lazy sex, instead of the clothes-ripping-thrashing-around sex we often think about. Being tired, not having enough time to get into it and wanting to do something quick, or wanting to try something a little different are all reasons for giving 'lazy sex' a go.
Do you want it?
The first step is deciding whether or not you're tired, or you're not in the mood for it. If you are truly exhausted or hate the world, it may be best to avoid sex all together and opt for bed. However, if you're only feeling a little grumpy, sex might just be the best way to boost your mood and energy. If you are struggling to get into the mood for sex, Dr. Sadie recommends; "Watching adult videos and touching each other is always a great idea. I'm also always a big fan of foreplay and dry humping! Cuddling, making out, just old-fashioned foreplay like we did in high school can be the best thing sometimes. Take it back to the beginning and do everything else." This will inject some excitement and is sure to put you in the mood.
So you've got moves, but they require energy. You're definitely lacking in it. Whether you're sleep deprived or just feeling lazy, these require little effort but will leave you both feeling amazing.
Spooning
If you want to cum every time, but don't have the strength required for most of the other positions, spooning is perfect for you. It is the easiest and one of the most common sex positions. Great for the morning; you can wake up, lie on your side and simply rock your way into ecstasy. Get your partner to lift her knees a little bit for easier access, and it also allows you to touch and play with her clit. There's no bumping and grinding and no weight pressure involved – so this is also a great position to try after dinner when the post-food sleeps begin to kick in!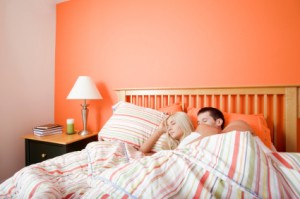 Use Props
Using props can take a lot of the effort out of sex. No more holding crazy positions or supporting the weight of your partner, simply sit/lean back and relax! A favourite in the office is the Couch Potato (yes, you read that correctly!). A sofa provides the perfect prop for easy and comfortable sex, and is especially great if you have spent most of your evening lazing on it and don't really feel particularly inclined to move. Simply get comfortable on the sofa and get your partner to straddle you. This leaves her completely in control, which she loves, and you get all the rewards of awesome sex will little effort. A win-win scenario! This position also allows you to remain face-to-face and provides plenty of body contact without having to lie on top of each other.
Pillows are one of our favourite props in the bedroom and they really do take part of the effort out of sex. Cowgirl, reverse cowgirl, and doggy style can all be performed with pillows underneath you for support. With doggy style in particular, get your partner to lean over a pile of pillows which will take the effort out of being on all fours and will provide far more comfort. Position your girl on the edge of the bed with her legs in the air, propping the arch of her back with pillows to create the best angle for you to enter.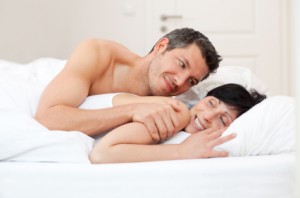 Lap Dance Lovin is another great position for you lazy guys! Sit in a sturdy chair that's the right width for you and get your partner to sit on top facing you. Get her to lower herself on to you, and then all she needs to do is rock her hips back and forth slowly, increasing as you both get more excited. This position is great for deep penetration and is bound to drive you both crazy.
Toys are also great for extra pleasure and a quicker orgasm. These things add some extra fun to your lazy sexing and get you there faster. Lube will intensify the sensations and vibrating cock rings will have you both quivering with excitement. With so many toys on the market, allow yourselves to experiment as much as possible and embrace those lazy days!!
Remember, the best sex can be when you are half-asleep/too tired to move as it forces you both to improvise. If you are in need of inspiration, the Fife escorts are experienced and friendly and more than happy to share their knowledge with you. Invite an escort along for a drink (or two) and ask away!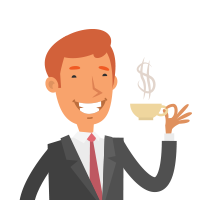 Latest posts by Martin Ward
(see all)