As over-excited teenagers, fumbling around and kissing on our parent's sofa was enough to have us almost fainting with pleasure. As we discovered oral sex and penetration, we quickly favoured these apparently superior sensations and began neglecting hand stimulation. By doing this we have managed to narrow our sexual repertoire and have forgotten how pleasurable a good hand job can really be.
A hand job is great for new couples who aren't ready for the intimacy of intercourse, but want to explore and discover what each other like and dislike. For long term couples, the mixture of sensation he will get from you caressing his genitals with one hand, his thighs with your other and your lips firmly pressed against his will be heavenly. There is something very erotic about a hand job, whether it's part of foreplay or an act by itself it can be fun for those giving and receiving. It's time to revamp an old classic;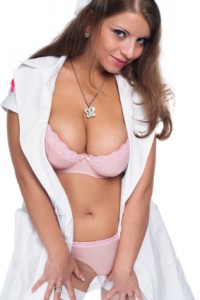 Lube
Always use lube, as a dry hand job can be a miserable and painful experience. When you're giving a wet hand job, you can basically treat your hand like a mouth or a vagina and whatever you do is going to feel amazing.
Get Comfortable
This sounds obvious, but finding a position where you are comfortable, relaxed and have easy access to your partners genitalia, nipples, testicles and inner things is key to a great hand job. You are more likely to take your time and you will have the balance and freedom to use both hands to tease and caress. We recommend either getting him to lie down and straddle his chest while facing towards his penis, or get him to stand in front of the bed while you sit on it.
Variety
Variety is the spice of life and is key to a great hand job and a great sex life. So mix up your speed and pressure; start slow and then speed up as his arousal grows. Don't be afraid to stop and start rubbing his testicles or thighs instead – it gives you time to rest your hands and he will be eagerly waiting for you to return! However, don't stop completely unless he asks you to.
Some Different Techniques
Two hands = twice the pleasure
You can double your partner's pleasure by using both of your hands to stimulate. Try varying techniques to increase sensitivity and drive him wild. Handle his penis with both hands working in precision; let the first hand scale down his shaft followed directly by the other. As he nears orgasm, continue stroking his shaft with one hand, while you gently massage his perineum (the delicate area between his testicles and anus), with your other hand. This area is filled with nerve endings and will increase the pleasure.
Be a Boy Scout
Place his erection between both palms, keep your fingers out-stretched and roll as though you're trying to start a fire.
Polishing
Turn your hand upside down, so that when you grip his penis you are looking at the back of your hand and your thumb is at the bottom. Move slowly up his shaft, twisting around until you reach the head. Holding the shaft with one hand, let your palm glide of the head. Close your palm over the head and start twisting.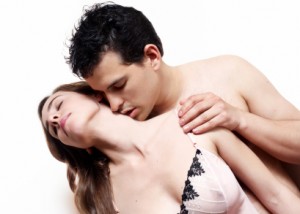 Give it a Wiggle
Grip his penis with both hands, gripping the loose skin on either side. Then begin to wiggle the penis back gently and forth, slowly and gently, while holding onto the skin. This may sound painful, but it feels amazing.
Run Rings around Him
With your index finger and thumb you can create a cock ring. Using both hands, make two rings around his penis. Start in the middle of the shaft, and then slide the rings in opposite directions simultaneously.
Tease, Tease, Tease
Whatever technique you use, don't forget to tease. Every few minutes, reduce your pressure and speed for a few seconds before returning to your original pace. Try to do this as many times as you can (and he can handle).
Take it to the Next Level
Props can be a great way to mix things up by adding extra textures to your hand jobs. Don't be afraid to get creative, but remember to start off lightly and check that your partner is enjoying it. A popular prop is a string of beads or pearls (check there are no rough edges) that can be easily wrapped around your hand. Simply let the beads roll up and down his shaft, paying special attention to the head. It's guaranteed to make him orgasm.
No two guys are alike, so you will need to experiment with different moves, speeds and textures to discover what he loves. If you are unsure, just ask him what feels good. Get him to put his hand over yours to guide you, or you could even have him give you a hands-on demo. Bring this classic back to life and enjoy the pleasure it will bring you both!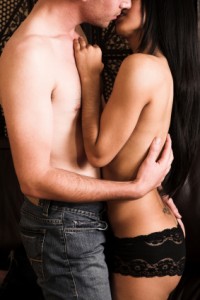 Asking an Escort
If you are wanting to ask someone for advice, why not ask one of the Edinburgh escorts for advice. They will feel comfortable talking to you about anything, including the art of love.
So make sure you remember not to forget the old fashioned hand job when you are getting down and dirty. Your fella will certainly thank you!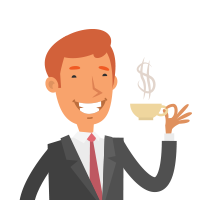 Latest posts by Martin Ward
(see all)