When someone mentions the Scottish capital city of Edinburgh to you, whether you have visited this beautiful location or not, you may well conjure up images of grand 15th – 17th century limestone buildings, hill top castles and a busy, bustling city centre overlooking the North Sea. The words 'tradition' and 'culture' also probably spring to mind as you imagine kilt-clad Scotsmen flogging giant logs and dancing around crossed swords with their bollocks hanging out, and afterwards consuming a bit of haggis, washed down with a pint of McEwan's for good measure.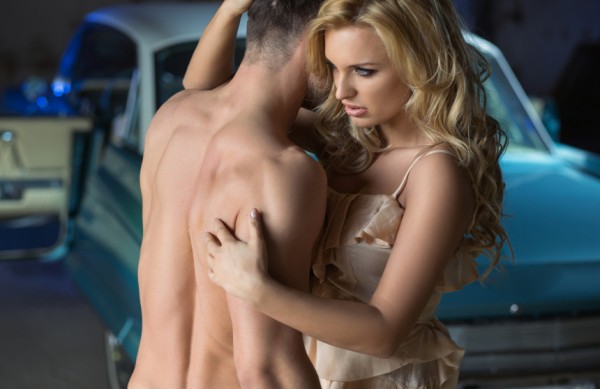 Obviously times have changed, although it would be fair to imagine those stereotypes when we thing of Scotland in the traditional sense (maybe not the McEwan's bit, though!). Today, Edinburgh is everything you would expect from any big city in the UK; a city centre filled with eager shoppers on the high streets, commuters rushing around to get to work using various modes of transport, and tourists from all over the world taking snaps of the wonderful architecture that Edinburgh has to offer. By night, Edinburgh is equally a bustling hive of activity, with its many, many bars crammed with students and blaring out music, police keeping the peace whilst chatting up the local crumpet, intermittently throwing gaggles of mouthy, drunken chavs into the back of their vans, and kebab shops teeming with barely-coherent piss heads lining their stomachs with cheap, greasy cuisine after a night on the lash, all before they brave their long wait for a taxi home.
The Secret Lives of Edinburgh Dogging
For tourists like myself, Edinburgh doesn't tend to evoke images of the quiet, non-populated rural areas, local parks and secluded car parks. When I visit a city such as Edinburgh, I would tend to immerse myself in the noise of it all, visiting museums, taking pictures of Edinburgh Castle and admiring the views of the hills that encompass this glorious place, and when I'm ready to escape it all, I would just retire to my comfy hotel room and wind down from it all.
For the dogging community in Edinburgh, they are all very much familiar with these covert locations, clustering together to meet up and indulge in pleasures of the flesh within the shadows, under the anonymity of amusing online pseudonyms. When I've had a hard day in the office, I would tend to retire in the living room, watch a bit of Netflix and play a bit of Xbox, but for doggers in Edinburgh, they have an entirely different hobby, sitting online awaiting to find out when their next free-for-all meet will take place.
What is Dogging?
For those of you that are unfamiliar with the term 'dogging', I will educate you. Dogging is the practice of having sex in a secluded public place, usually a country park or car park, in which other people can participate or watch, a form of exhibitionism and voyeurism. It is thought that the phrase 'dogging' came to be as the locations of which people go dogging are usually popular dog walking routes, so if you live in the country and you decided to take Rover out for a shite, you may just get an eyeful of big, hairy arses and flashing car headlights, signaling that there is a bit of group shagging about to take place.
Dogging Code
The BBC reported a 'dogging craze' back in 2003, and although the slang word is of British origin, this has caught on all over the world, evident from the number of dogging videos at everyone's disposal on the internet, and Edinburgh is of no exception. Doggers tend to meet up in their cars, and it is a little known fact that this naughty practice has its own 'etiquette', for example, when a group of park up together and one starts flashing their lights, it means, "we are ready for action!".
When a curious, horny user posed the question of this 'dogging code' in the Society and Culture section of a well-known corporate Q&A board, seasoned doggers were quick to alleviate this mystery by giving some sound feedback; an anonymous poster replies:
"Oh you dirty little minx!!!!!
…there are loads of signals… Leaving the internal lights on [in the car] means 'we want to be watched'. If they [chose to] wind the window down, this may mean they want to fondle/be fondled or more."
The words of wisdom don't stop there;
"Before you arrive, make sure you move your bag/purse/wallet/anything valuable to a safe place like the trunk…".
There's no honour among doggers and thieves, eh? I do however wonder where they would put said pinched wallet if they don't have their trollies on! Then again, it's probably best not to know…
Dogging Knows No Prejudice
After researching the practice of dogging in Edinburgh, it became apparent that this archetype of a moot of fat, hairy balding men queuing up to get their knobs noshed by a larger, heavily-tattooed, middle-aged housewife is a far cry from reality. Sure, there are plenty of people that fit this demographic, however whilst looking for dogging spots in Edinburgh, I quickly found that the internet is abundant with people from all walks of life and all shapes and sizes looking to be involved in this carnal act. For example, whilst *ahem* researching the Edinburgh dogging scene, I came across (ooh Matron!) a profile on a dogging website of a 19 year old student and waitress in Edinburgh, under the username of clairefungirl.
This filthy young filly claims that she, "Usually go [sic] for older men" and adds, "I like to party, love dancing, smoking weed, drinking tequila and generally just having an awesome time :)". Don't we all, love? clairefungirl does have her standards, though, as she specifically states, "*I don't hand out my mobile phone number on here* [the website], so gentlemen, be chivalrous and make sure you don't nag her for her for it. You might get it when you smash her back doors in at the local country park. clairefungirl's contact preferences only include straight men between the ages of 40 and 99 years of age, and she is into dogging, swinging, straight sex (sorry ladies!), oral sex and threesomes.
Of course, 19 year old clairefungirl from Edinburgh (who just changed her age to 20 as I type this!) is just one example of many, many profiles on the internet looking for dogging fun. Other examples include 48 year old divorced female, missbehaven, 24 year old male fluff53 who is apparently "Open to anything" and a slim 34 year old cross-dresser linda cd who is "looking to be filled in lol". It is evident that dogging is a popular past time with just as many women (and transvestites) as it is with men, knowing no prejudice when it comes to age too. With Edinburgh University in the city, many curious students are looking for thrills in new places, seeking the locations of dogging spots in the Edinburgh area and there are plenty of people out there that are happy to acquiesce to their requests.
'Ello, 'Ello!
If you are looking to get your rocks off and drive up to the country road car park to join in with a bit of random dogging action, do remember that shagging in public places is illegal, and you could get your collar felt (if you still have your shirt on!) by the bizzies.
According to internet reports, doggers have inadvertently upset non-dogging couples that have retired to the country car parks in the night to escape the noise of city life, only to be startled by a casual knocking on their window and a shriveled cock pressed against the windscreen!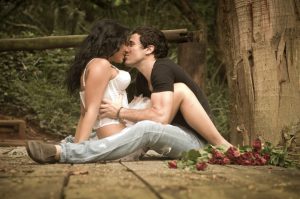 Dogging in Evolution!
Ironically, these exhibitionists are looking for ways to be less detectable after these mishaps seems to have become more commonplace, and these days, rather than randomly turning up to a car park on the off-chance you're going to get in on some hot-dogging action with a group of strangers, seasoned doggers have turned to the internet to prearrange these erotic encounters.
Popular dogging locations in Edinburgh that came up on the internet during my search included: the lower car park at Muiravonside Country Park ("good and frequent dogging action"), the Longniddry Bents car park ("there are 3 car parks, the 3rd is best at weekends") and the lower car park at Braid Hills near to the footpath to the golf course ("for the more risque dogger/exhibitionist. Busy at weekends after 11pm"). I appreciate the snippets of extra information there.
A lot of doggers seemed to have also take the dogging action indoors to evade detection from the wrong crowd, which in my book, sort of changes the dynamic of things. If people are meeting up at someone's property for a gang-banging session, I would have thought that would really constitute as 'swinging', given that dogging traditionally takes place outdoors, but that said, swinging is really when couples swap partners or let others have sex with their partner, although that can often be an element of dogging too. Similarly, people have resorted to using webcams to perform sex with partners and strangers, although that has its limitations for the poor buggers that are exhibiting this act of filth, who can't join in.
Safety First!
Whatever the medium people used, from everything that I have witnessed in the dogging culture, the thing that remains consistent it that this tends to be a culture of where people always end up having bare back sex. Don't get me wrong, I enjoy a bit of skin on skin action with someone close who I can trust, but as dogging tends to involve meeting up with complete strangers where not even names are exchanged, it can be a bit of a gamble when it comes to 'getting your nose wet'.
In my mind, if someone who I have never met will ride me senseless without a pac-a-mac on my midget, they are likely going to be doing the same with anyone, so it would be a massive gamble for me, not knowing if I'm going to get a bout of cock-rot, pube invaders or worse. Apparently, popular excuses for not shagging with a blob on include; "I'm allergic to latex", "I can't cum with a condom on" and "don't worry, I'm clean".
Fortunately, Edinburgh escorts on Escort Scotland always promote the ethos of 'health before wealth', and will not entertain the idea of having unprotected sex, no matter what the cost.
Visiting an escort in Edinburgh is also legal, as you are paying for their time and companionship, not what happens between two consenting adults within that time, so don't worry about the law. Visiting one of the escorts in Edinburgh also means that you're not going to freeze your bollocks off either, although don't expect an audience, as discretion between yourself and an Edinburgh escort is of paramount importance.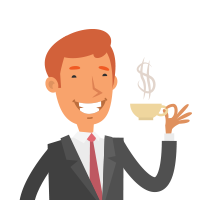 Latest posts by Martin Ward
(see all)