We all know that Russian ladies are some of the hottest on the planet. We see many of them working as escorts in Aberdeen, and boy, do they get good feedback!
However, Russian policewomen are in trouble for shortening their skirts and showing off their georgeous legs. The Russian interior ministry have put a ban on these short skirts, and any other modifications made to uniforms.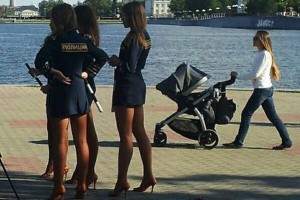 "When you meet people, the first thing you see is their clothing, and for a police officer fulfilling his duties, it is crucial to have a tidy and neat appearance. From time to time, we have seen instances of officers improperly wearing their uniforms. … Heads [of departments] must pay more attention to the appearance of their subordinates," Deputy Interior Minister Sergei Gerasimov said in a memo obtained by Russian newspaper Izvestia.
A Rather Hot Picture
This picture purports to show a group of women police officers and was published in the Moscow Times. I have to say, this is either nonsense and the Moscow Times have taken a fake photo as real, or I need to emigrate.
So should Russian female police officers be made to wear traditional clothing, or in this time of freedom of choice, do what they want??
Let us know in the comments section below!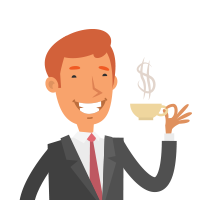 Latest posts by Martin Ward
(see all)