Unless you are a hermit, you will know that Christmas is coming. The shops are already stocking Christmas gifts for you to buy, festive decorations so you can deck the halls, and the songs are on the radio. It can be tough to get into the spirit of things when the season is assaulting you from all sides. Thankfully, things that advent calendars can really help to ease you into the holidays.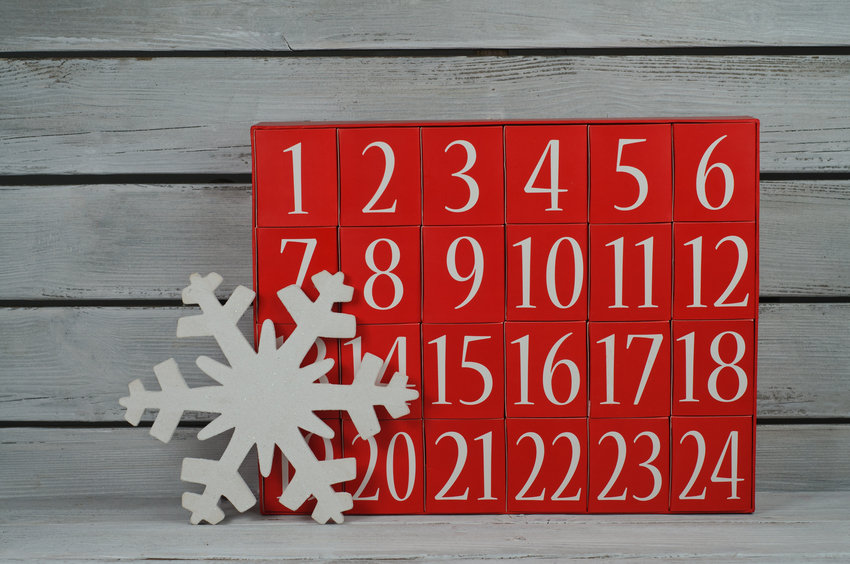 There are so many different advent calendars you can buy to start your countdown to Christmas. You could stick with the traditional chocolate if you wanted to, enjoying your favourite sweets each day. You can even buy ones containing make-up from your favourite brands or whisky for those who enjoy a dram.
The problem is that these don't feel very fun. Sometimes you want to have a kinky Christmas, and now you can buy something to make your countdown sexy. You can buy a sex toy advent calendar, which gives you a new toy for the 24 days prior to the big day!
The sex toy advent calendar
If you are hoping to kink up Christmas then you will be pleased to know that Lovehoney has you covered. They have decided that advent calendars shouldn't be filled with chocolate, whisky, or make-up products.
They have created a sex toy advent calendar. They have named "The Big Box Of Sexual Happiness". Given the kind of things that you can find behind each window, we can see why it has this name!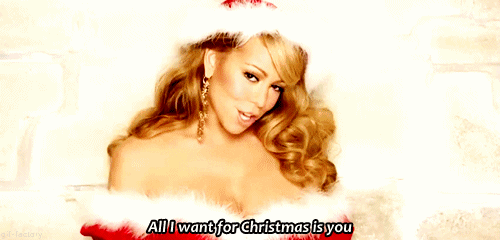 Behind each window you'll find a different sex toy. The aim is to make the countdown to Christmas exciting, with something fun and new for you and your partner to do in the bedroom.
You might open day one to find sex dice, before getting to day twenty four and uncovering a hot vibrator. The range of toys in the box is huge, so the chances are that you will never be bored.
Why is it a good idea?
The sex toy advent calendar contains a huge range of things, like mini floggers, gags, blindfolds, nipple clamps, bullet vibrators and anal beads. Pretty much everything you need to get your kink on in time for Christmas.
Now these aren't just random sex toys that Lovehoney have found lying around and decided to put into a box. They have chosen each item carefully so that you can "build up erotic tension for a mind-blowing finale on Christmas Eve".
The toys start off small for teasing fun before they get bigger and better. This means that every single day you get to try something new with your partner. It also means that you can choose your favourite toys to celebrate the holidays. It looks like Christmas won't be the only thing cumming!
The only thing putting people off it the price. It's going to cost £120 for it, which is a lot for a sex toy advent calendar. However, it contains "over £240 worth of quality sex toys", all the batteries you will need, and is going to provide you with hours of entertainment. Plus, you can get 20% off your first order if you sign up to their newsletter. This means that the calendar could cost just £96. Bargain!
The people have spoken!
It sounds like an exciting idea and like a fun way to spice things up. Best of all, people are already raving about it. Okay, so it is supposed to be a Christmas calendar, but one reviewer points out that "It could quite easily be a 24-door countdown to anything, not just Christmas."
The reviews all seem to be hugely positive, with the only negative aspect being the fact that the box seems to be "poorly manufactured". All of the other comments state that the toys are perfect for all couples, no matter your interests: "none are so extreme that people would be put off or too vanilla to be boring "
So if you were hoping to spice up your December, this might just be the perfect way to do it. You could even take the idea and make it your own if you don't have the money. Make your own sexy advent calendar. Create a quick advent calendar for yourself and sit down with your partner to write down your kinky interests. Then take it in turns to open it up and see what you want to do. Why not enjoy an erotic massage or go for something a little kinkier?
Personally, I think this sounds like a great idea. If you have the money to try it, why not splash out and treat yourself? It will definitely give you a kinky countdown. But what do you think? Is this sex toy advent calendar the thing you need to get you through the season? Let us know by voting in the poll and sharing your comments in the box. Latest posts by Lara Mills
(see all)