When it comes to sex, most of us are very visual people. We like to watch the way that our partner slowly strips off for us, revealing each inch of skin slowly. We'll enjoy the way that they move during sex and the way that their face changes as they come for us. Hearing them moan is nice, but most of us tend to focus on what we can see rather than anything else.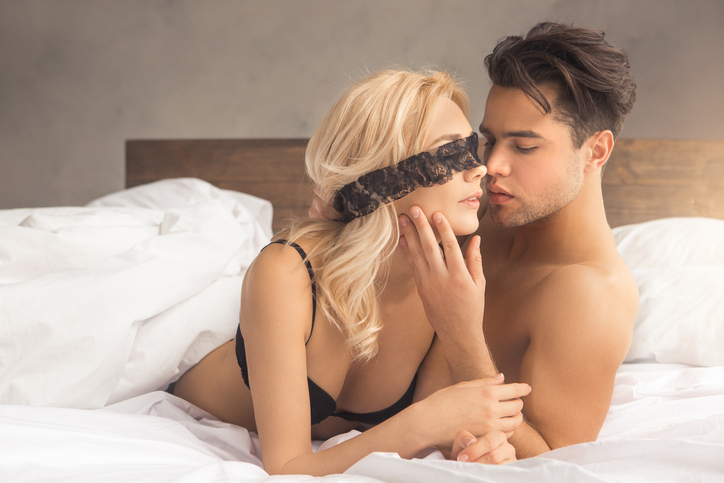 However, relying on our sight can make it difficult to enjoy sex the same. If you explore sensory play, you can help to heighten your sexual pleasure. You'll notice things that you never noticed before by using your other senses, and it will make for truly kinky sex! So how can it heighten your pleasure, and what can you do with each of the senses?
How sensory play works
The point of sensory play is that you will, quite simply, play with your partner's senses in some way. This tends to be done one of two different ways. One way is to focus on a sense you might not usually do much with in the bedroom, such as smell or taste.
Another popular method is to restrict other senses to make them focus on others. Often sight is the one that people work to eliminate, as this is our primary sense during sex. Playing with your senses can make so much more intense and exciting, which is why it is so popular!
Sight
For sight, there are a few very simple things you can do. If you have block-out curtains in your room then you can simply turn off the lights to try it out. You'll both be in the dark and will find that you spend longer touching each other and exploring each others' bodies.
If you are happy to dip into the world of domination, you could always use a blindfold. Blindfolds are incredibly popular in sensory play, and you don't have to spend a fortune on them if you don't want to. You can purchase cheap ones in many shops, or you could simply use your work tie if you'd like. It'll make things feel more spontaneous and kinky.
Hearing
The next sense that people tend to focus on is hearing. Hearing can be such a huge turn on in the bedroom, especially when your partner starts moaning and groaning your name. You'll be able to hear each inhale of breath, and by removing the primary sense of sight, you'll find that you naturally focus on the things you can hear more.
However, if you want to reduce the things they hear you can try to use headphones. Put on some sexy music of your choice, get them to wear the headphones, and make sure the music is loud enough that they cannot hear what is going on. When combined with a blindfold, they'll have no choice but to use their sense of taste, smell, and touch to figure out what is going on.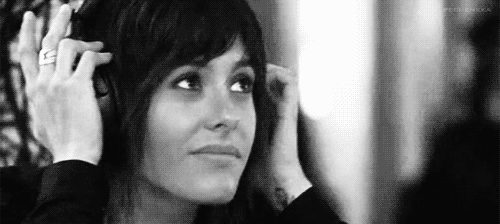 Taste
Perhaps one of the most fun things you can do in the bedroom with sensory play is to tie another kind of play into it. Food play is very popular, especially when combined with a blindfold. Your taste buds will work much harder when you can't see what you are eating, making it very exciting.
You could try feeding each other food, which can make for a kinky experience. Another thing to try? You can eat food off of each other. You can even buy edible lotions to place on their body for you to eat off. It'll be kinky and a huge turn on for you both.
Smell
Of the five senses to try and use in sensory play, smell tends to be the most difficult to try and incorporate into your fun. Removing your sense of smell during sex might not do much, as many of us will rely on sight and hearing instead. However, you can enhance the smells in the bedroom.
Why not light some scented candles around the room? You don't have to choose anything with too strong a scent, but you'll find that simply getting a whiff of that scent in the future will take you back to this moment, which is a huge turn on. You can also buy scented massage oils as well if you'd like to get up close and personal with the smells.
Touch
Want to play around with touch? Tie and tease is great for this. You can tie your partner to the bed and then tease them for as long as possible. Slowly stroke your up their legs and stop before you reach their sensitive spot. It will make things incredibly exciting for you both, especially when you deny them your touch and make them beg for it.
Another fun way to explore touch during sensory play is to play with heat. Dropping candle wax onto their body for a height can really kink things up, but most will use ice cubes to start with. Ice cubes are fun, especially if you hold one in your mouth while you go down on your partner. The contrast between the hotness of your mouth and the cold of the ice cube will feel incredible!
Your experience with sensory play
If you have never tried it before, sensory play is definitely something you should add to your list. It doesn't have to be kinky, as I have shown above. There are plenty of amazing ways to explore it without going into BDSM, so if that isn't your thing you can still heighten your sexual pleasure.
For those of you with experience with this type of play before, we'd like to hear from you. Let us know what it is that you would do, or have done, by leaving a comment. Which sense is your favourite to play with during sex? Latest posts by Lara Mills
(see all)