Oral sex is one of those things that almost every guy loves. It may feel different to 'penetrative' sex, but is arguably even more intimate. A woman who does it well can make her man very happy indeed.
Still, there are ways to really ruin a blowjob, and which actually make the experience painful (literally, as well as metaphorically)
The funny thing is, most women who make these errors don't actually know they are doing anything wrong. This is why Escort Scotland has come up with the 'How Not To Screw Up A Blowjob' guide. We hope it comes in useful to you all!
Here goes.
Don't Lick it Like a Lollipop
The whole idea of oral sex is having the penis inside the woman's mouth. Yes, there can be moments of licking, but doing it for an extended period, completely forgetting to cover the penis with the mouth can lead to a lot of frustration.
This is a mistake often made by women who don't really want to be giving oral sex in the first place. If this is the issue, the two of you should talk it out, as sex is meant to be fun for both of parties.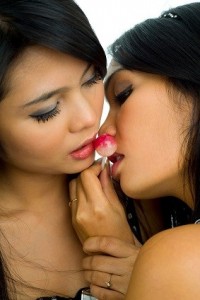 Don't Yank Too Hard The Guys Balls
They are not detachable, so stop pulling on them ladies! Tickling is OK whilst giving oral, as is gentle stroking, but yanking down on them is not fun. It is in fact bloody painful!
Don't Use Teeth
The penis is very sensitive, so believe it or not, grinding something sharp against it (such as teeth) is going to hurt, and in the process, be a complete turn off.
Biting the base is painful enough, but it's gets even worse when the head is is nibbled.
So remember ladies, draw your teeth in!
Sucking To Hard After You Come
OK, first things first, if the woman is sucking the guy after he has come, he is likely to be very happy as he has just come in her mouth.
But seriously, after orgasm is the most sensitive time for a guy, so if she continues to suck like a vacuum cleaner once he has popped his load, it is likely to be agony, and can ruin the whole experience.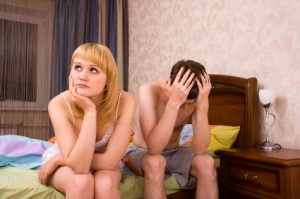 Asking Advice
The best way to solve any problems in bed is to have a mature, adult discussion about it. Having a full blown argument, or being a moaning git about someones sexual performance will see you spending a lot more time pleasuring yourself!
If you want any further tips on oral sex, why not call up one of the Aberdeen escorts and make an appointment? As experts in the art of love, they will be more than willing to give you a bit of advice.
Giving, or receiving a blowjob can be a magical experience. Still, it can be one of the easiest things to mess up.
Something we can all agree on is the fact that the only way to get really good at something is to practice.
What better incentive do you need?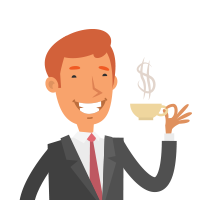 Latest posts by Martin Ward
(see all)