In what was one of the biggest shocks in Scottish football history, Sunday afternoon saw little Albion Rovers hold mighty Glasgow giant Rangers to a draw in the quarter finals of the Scottish Cup. The 1-1 scoreline from Ibrox, sent shockwaves through the blue half of Glasgow, and was the cause of many a giggle around the rest of Scotland.
In fact, Albion were just 11 minutes away from beating the Gers', and were arguably robbed with a very questionable goal being awarded to Rangers. Mohsni bundled Albion keeper Parry, and the ball into the back of the net for the equalizer, much to the anger of the Rovers players.
Still, nothing will ever take away the memory of Donnelly's opening goal for Albion which gave the fourth tier team the lead. The highlights are shown below and will undoubtedly bring a smile to every Albion (or Celtic) fan out there!
)
Some Facts About Albion
Here are some facts about Albion Rovers you may, or may not know.
1) The were founded in 1882
2) Their nickname is 'The Wee Rovers', which means 'The Small Rovers'
3) They play their home games at Cliftonhill, Coatbridge
4) They have a capacity of 1238, of which 489 are seated
5) Their average gate this season is 420!
6) When Albion Rovers were promoted to the Second Division in 2011, their average wage was £50 a week!
7) Earlier this season, Albion Rovers experimented with a 'pay what you can' scheme, where supporters and visiting fans got to pay whatever they wanted for a ticket, with a minimum of £1!
Can The Miracle Actually Happen?
The question is, can little Albion Rovers beat Rangers in the return game? Well, manager James Ward is in confident mood.
"In each and every round, and today, they've gained in confidence.
"They've realised what they're capable of achieving as a team, and hopefully that allows us to go and win the replay now. I remain 100% convinced that we can go and win against Rangers."
Common sense will tell you that lightning doesn't go striking twice. The Glasgow giant should really turn up and destroy their tiny opponents.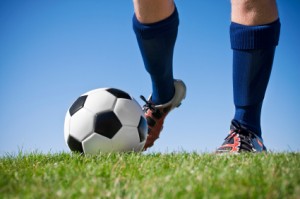 But I love the magic of the cup. If all the Albion Rovers players and fans can just believe, you never know what will happen.
The game will take place on Monday March 17th at Hamilton's New Douglas Park, after Cliftonhill was deemed too small to host the amount of Rangers fans that would be turning up.
If Albion do turn Rangers over, I would expect the Glasgow escorts to be getting a number off depressed Rangers fans looking to make a booking to cheer themselves up.
They will certainly need it!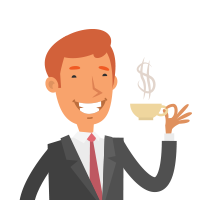 Latest posts by Martin Ward
(see all)