Well it is the Royal Wedding today, as if you needed me to tell you that. Harry and Megan are hopefully going to embark on a life of happiness together. True I don't particularly care to watch it as I even get bored at weddings of people I know, but that doesn't mean I don't wish them well. Still, whether you are a Royalist or Republican, care loads or don't give a shit, we can all agree that people will try and make money off the occasion. And boy, there are some who have really thought outside the box.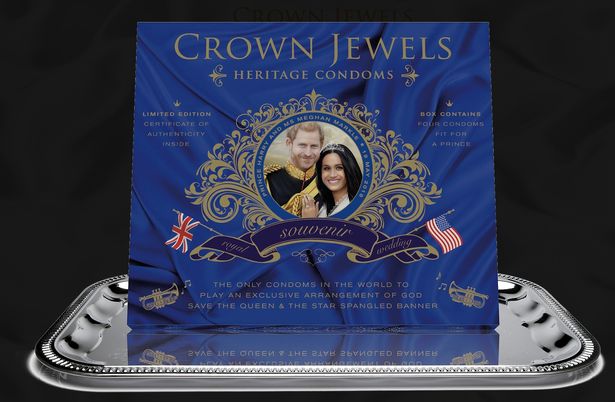 If you are wanting to celebrate the wedding in a more 'unconventional' way, then why not try the 'Royal Wedding condom'. Yes, you did just hear me right.
A Great Deal on Condoms
'Crown Jewels Heritage Condoms ' is a real company. The condoms are only £10 for 80, which working out at 12.5p a condom is pretty good.
They are described as 'Artisan-style sheaths, tailored to a regal fit and drizzled with lube, promise discerning love-makers a royal union of pleasure and style'.
My head hurts.
The condoms are even packaged in a souvenir case which when opened, 'one is treated to an exclusive musical arrangement of God Save the Queen and The Star Spangled Banner'.
The box itself features a 'commemorative portrait of the royal couple by acclaimed Romanian artist, Jacqués Valentin', and each pack has been signed with a Certificate of Authenticity.
Well, this is one way to show your patriotism.
Though any encouragement to have safe sex is something that we applaud, the idea of getting something with Prince Harry's face on my penis is actually something that I will unsurprisingly take a pass on.
Royal Cock Rings
It doesn't stop there though. Lovehoney are selling a Royal Wedding cock ring. These limited edition products only cost £2.50 each and are by all accounts pretty good. Once again, whether you want to have a Royal Wedding cock ring is up to you.
I am desperate to see how popular it turns out these products become. I am well aware my lack of love for the Royal Family as an institution is in the minority, but are people REALLY going to go as far as buying wedding condoms and cock rings?
I would think not, but then again I didn't think people would vote Brexit out of some deluded sense of patriotism. That shows how wrong I was then, and I am very likely to be wrong on this one too!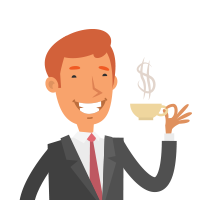 Latest posts by Martin Ward
(see all)