For some people, they find that they have a preference for hair colour. They might like the idea of dating a petite blonde, or perhaps a tall brunette with a glint in their eyes. Many love red-haired people, as they have a fire that cannot be ignored.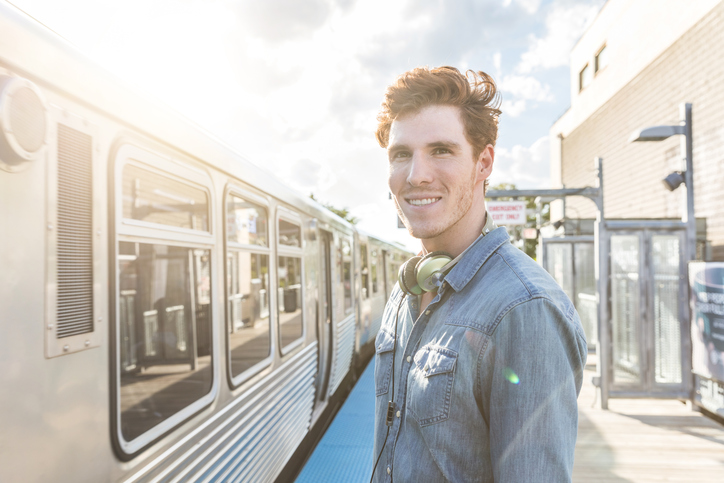 It seems that more and more people have been taking notice of just how hot red-haired men are, as a recent study has shown that gingers are getting more attention now than they ever have before… and those behind the study believe that they know the reason behind it.
Red-haired men get more sex!
Sex studies are common. If you can think of a question related to sex, somebody somewhere will have conducted a study to look into it and find as scientific and answer for it as they can. So it is hardly surprising that a recent study looked into just how much sex gingers were having.
Casumo, an online casino, commissioned the study. They wanted to know how much attention red-haired men were getting, and whether they had noticed a change in the amount of times they'd jump into bed with someone.
It was only a small study, with 175 ginger men taking part, but they discovered that "one in five 25 to 34 year olds have had more female attention" in the last few years than they had previously… so why is this?
The Ed Sheeran effect
Well, it seems that this huge change is all thanks to a 26 year old singer/song writer, responsible for dominating the charts with his songs such as "Shape Of You" and "Thinking Out Loud". Yes, it seems that Ed Sheeran is the reason gingers are getting more attention in the bedroom.
The study has referred to this as the "Ed Sheeran effect", stating that his acceptance of his own vivid hair colour is helping to make others more accepting of it.
Many of those involved in the survey stated that they felt more confident now, with one in five stating that they had, at some point, been told that they look like the star. We can see why they might feel more confident, especially when one in twenty women have said that they would prefer a redheaded lover!
Why people love redheads
So it seems that redheads are growing in popularity, which is great news! Although the effect has been named after Ed Sheeran, we have noticed that there have been even more red-haired celebrities taking the spotlight and catching our eyes.
So what is it about gingers that we love so much? Having red hair used to be referred to as "the ginger curse", and so many with red hair have developed a great sense of humour to combat the inevitable joke they'll hear about it. They have fantastic personalities to match the gorgeous hair.
This is on top of their stunning looks. There's something about red hair that just makes you want to run your hands through it, and it is part of this that makes women eager to bed a redhead.
Proud to be ginger
Most redheads have been declaring for years that they are the hottest and the sexiest of them all, and now there is a scientific study to back it up. Ed Sheeran might be the one named as the reason for it, but we are sure that you can think of plenty of other sexy celebrities with fiery red hair.
So tell us… which is the hottest hair colour of all? Are you partial to a redhead, or do you prefer a dark-haired beauty? Are you a proud ginger who can confirm that you are getting more sex now?
We want to hear from you. Let us know what you think by leaving a comment in the box below or by voting in the poll! Latest posts by Lara Mills
(see all)