Things really aren't very good for Donald Sterling at the moment. After getting a whopping fine and being banned from the NBA forever for his vile racist comments which were released two weeks ago, the disgraced LA. Clippers owner has now been banned from attending the 'Bunny Ranch Brothel' in Nevada.
Racist Slurs
For those of you who don't know who Donald Sterling is, how has Mars been? If you have completely missed the news, he is the owner of a big American basketball team, who got caught saying some incredibly racist things when secretly recorded by his (presumably ex) girlfriend. His slurs included asking her not to bring African American people to the ball games.
Don't take it from me, take it from Donald himself.
Well, it seems the anger has made its way to the sex industry. Head of the ranch, Dennis Hof has told Sterling never to darken his door.
"At any given time, 20% to 23% of the prostitutes here are African-American. And they're smoking hot," Some of them were crying this morning, so we're doing this for them as well. We don't need racists or bigots at the Bunny Ranch."
"Out of respect to them, we have banned Sterling from coming here," he said
There also seems to be a practical reasons for the ban as well. Apparently a lot of NBA players go there to party, and may not be too impressed if Mr Sterling rocked up.
Now lets us be clear on something. Hof wouldn't confirm whether Sterling had visited the establishment in the past or not. If he hasn't, then this could be construed as a massive publicity stunt.
Other people who have been handed bans are dog fighting NFL quarterback Michael Vick, and homophobic Duck Dynasty star Phil Robertson.
A Big Debate
Whether this is a pathetic attention grab, or a genuine move to express disgust is open to debate. Even whether Sterling's privacy should have been violated with such a deliberate set up is questionable. But what can't be argued is the fact that the Bunny girls are hot as hell.
Still, the Aberdeen escorts can match them in looks, no doubt. Whether they would want Donald Sterling turning up at their doorstop is another thing.
In the end, I have to say, I hate basketball nearly as much as I hate racists. Give me rugby any day of the week!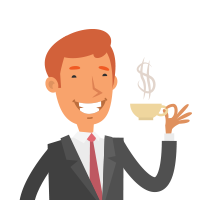 Martin Ward is a well respected editor and writer with over five years experience in the adult industry. After stints in the Escort Advertising call centre and on the escort forum, he moved into the site editor position around three years ago.

Since then, he has specialised in articles on the battle for equal rights for sex workers, sexual health, as well as bringing the readers fun news from around the world. He also has a major interest in LGBT rights, and is an active campaigner in this field.

When he isn't fighting the good fight, he enjoys spending time with his girlfriend, and young daughter. He also enjoys reading and taking long walks.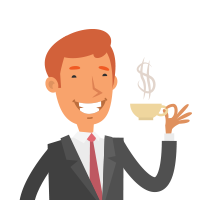 Latest posts by Martin Ward (see all)