I was having a look round on Youtube this morning as the music in the office was truly unbearable. The first thing that came up on my 'recommended' page was a story about the guy with the worlds biggest penis being stopped by airport security because he thought he had a 'different kind of package' in his pants.
After wondering why that came up on my feed, alongside 'Tears for Fears' Albums and Chris Rock sketches, I decided to look up. It seems to be quite hilariously true.
A Mysterious Package
Jonah Falcon was stopped and frisked at the San Francisco International Airport because of a bulging package hidden in his pants.
But it soon became apparent that Falcon wasn't a terrorist, or trafficking drugs. It was his willy that was causing all the problems.
His penis in 9 inches when flaccid, and 13.5 when erect' a truly staggering figure.
Due to it's size, Falcon had strapped his junk to his left leg. One of the guards asked if his pockets were empty, to which he said, "Yes."
Falcon said a younger security guard was alerted by his "very noticeable" package, and interpreted it as a 'biological threat.'
"I said, 'It's my dick,'" Falcon said. "He gave me a pat down but made sure to go around [my penis] with his hands. They even put some powder on my pants, probably a test for explosives. I found it amusing."
A Decent Career
If you are wondering if Jonah Falcon has put his massive cock to good use, then you will be interested to hear that he has been offered porn roles. (though he has never accepted), but has appeared on numerous talk shows, which I imagine he has got paid for.
I'm still trying to work out just how big 13.5 inches is. I know a lot of the Edinburgh TS escorts have 'big surprises', but nothing that big!
I'm not sure any woman or man would want that inside them anyway…it sounds painful!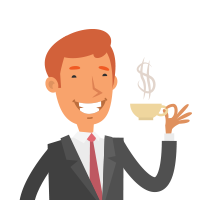 Latest posts by Martin Ward
(see all)