Hugh Hefner, the legendary American icon and the founder of Playboy magazine, has died at the age of 91 from natural causes.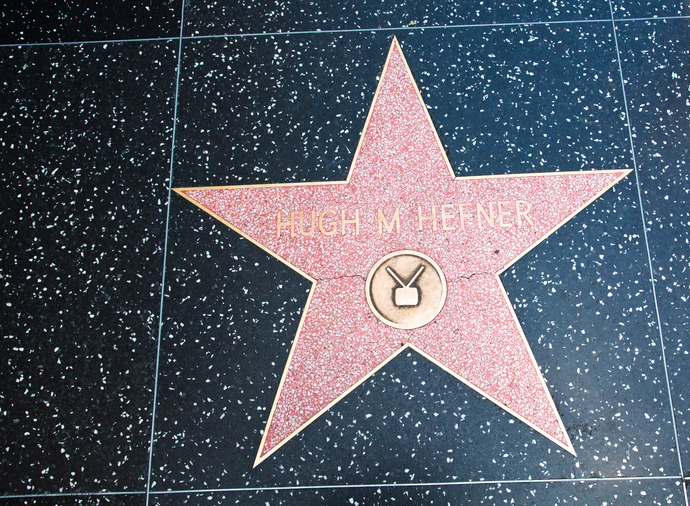 A representative from Playboy Enterprises announced his passing to People, telling them that he had passed away peacefully at the Playboy Mansion "surrounded by loved ones". It is shocking news to the world, but he has left an incredible legend behind.
A sexual revolution
In an interview before his death with CNN, Hefner stated that "I would like to be remembered as somebody who has changed the world in some positive way, in a social, sexual sense, and I'd be very happy with that." And I think it is safe to say that he has.
Many believed that it was Hugh Hefner who paved the way for the sexual revolution of the 50s and 60s. Back in 1953, he founded the Playboy magazine, which at the time featured nude photos of Hollywood icon Marilyn Monroe. It sold a whopping 50,000 copies nationwide, and became a huge talking point.
This was what a young Hefner wanted, as back in his high school years, he wrote an essay, criticising the fact that Americans didn't want to have honest discussions about sex. Sex was a taboo subject, and Playboy magazine put that topic to the very forefront of people's minds.
The magazine has featured a huge list of celebrities throughout the years, from Pamela Anderson and Dita Von Teese to Kim Kardashian and Paris Hilton. Many of these celebrities have left their own tributes to the man.
So sad to hear the news about @HughHefner. 😢 #RIPHef pic.twitter.com/IQiEYhMfvf

— Paris Hilton (@ParisHilton) 28 September 2017
Been through hard times
Things weren't always so good for the American icon. The magazine, the empire Hefner built around it, and his personal life have all been hit with difficulty on numerous occasions. Back in 1963, when the magazine was still only young, Hefner was arrested on obscenity charges, following the publication of nude images of Jayne Mansfield.
The charges were ultimately dropped when the jury failed to reach a verdict, but the magazine has always been under fire. Many saw it as "the ultimate lads' mag", and felt that it exploited women.
In his personal life, Hefner went through divorces and relationship break-ups, all while still running the business he had built up from nothing. He even suffered a minor stroke back in 1985, which was when he stepped down as the CEO of the company and transferred the title to Christie, his daughter.
Despite taking a step back he was still very much involved in the company, helping to steer it in the right direction and make it what it is today. To many he lived the ultimate Playboy lifestyle, but as many celebrities tributes on social media have shown us, he cared about more issues than just sex.
Hugh Hefner historically a powerful voice for civil rights and racial equality. He believed in FREEDOM, not just sexual freedom. #RIPHef pic.twitter.com/InQYcHovZ8

— Lou DiBella (@loudibella) 28 September 2017
The legacy left behind
For a lot of people without any real about Hugh Hefner and his life, he was simply a rich man living the dream, surrounded by beautiful women. But this isn't the case.
He worked hard to create the multimillion-dollar business and make it what it is, and he used the magazine to help people break into the adult industry. The magazine and business he created helped to provide the bunnies eager to make their own way in business with the chance to. They were supported and respected,
But this wasn't all the magazine was. It also featured interviews with famous figures, form John Lennon to Martin Luther King Jr. What started out as a lads' mag has changed into something else. Hefner has left an incredible legacy behind him, one that no-one is going to be able to forget any time soon.
The news of his death hit the world hard. Social media sites began to flood with messages and stories about the man himself and the legend he has left behind. Many said things such as "no one will say he is in a better place", and the tributes from Playboy bunnies and fans have been pouring in.
The Playboy website itself has changed to show a photograph of Hugh Hefner with the classic pipe, and the quote "life is too short to be living someone else's dream" in homage to him.
Thank you, Hef, for changing the way the world thinks about sex.
American Icon and Playboy Founder, Hugh M. Hefner passed away today. He was 91. #RIPHef pic.twitter.com/tCLa2iNXa4

— Playboy (@Playboy) 28 September 2017 Latest posts by Lara Mills
(see all)