Adjusting your way of thinking is a great way to deal with stress. Mindfulness is a popular psychological process people are adopting. The chances are that you'll have heard about it before, or at least have seen books about it in your local store.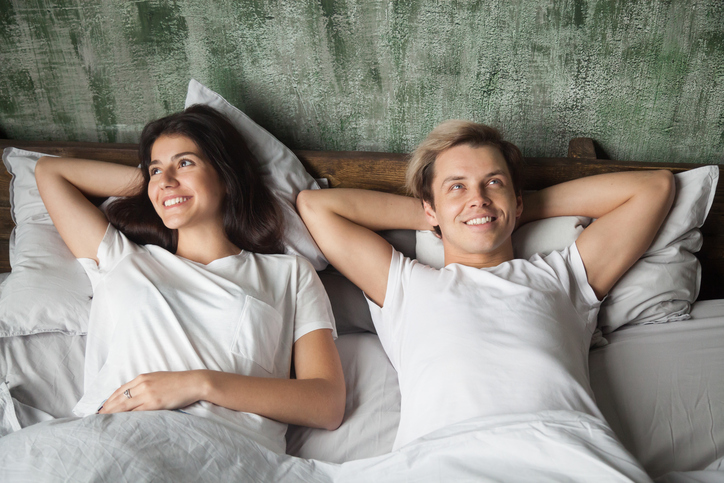 People have been really praising this technique as a fantastic way to cope with the stresses of everyday life. Now people are suggesting that it is time to try it in the bedroom.
What is mindfulness?
Sometimes it can be difficult to wrap your head around such techniques. With mindfulness it is a little easier. It is essentially where you are consciously mindful of what you are experiencing at any given moment.
It uses meditation and other types of training to help you focus, developing your mind so that you gain awareness of how you feel, and in particular what is making you feel this way. You pay attention to the things you are doing too, ensuring that you gain better self awareness and knowledge. This can be particularly useful if you want to understand your own behaviour better.
There have been a number of studies throughout the years to suggest that it has mental and physical benefits for those who practice it. There's also a strong positive relationship between psychological health and being mindful. Many report that they feel better about their lives as a result of doing this, so it shouldn't be surprising that people apply it to other areas of life.
Mindful sex
Needless to say, it was only a matter of time before people decided that we should apply the act of being mindful to sex. Mindfulness during sex can be difficult to achieve, since we are usually preoccupied with other things. Pleasure tends to override everything, but it seems that we need to pay more attention to ourselves.
If you are mindful during sex, you'll be more aware of yourself and how you act. You'll notice not only how you feel, but the different things that you do. This is particularly useful if you are experiencing a 'first' with a new partner. Why? You'll recognise how the things that you do could impact them. Your body language might give off the wrong impression, and so being aware of it can help you to deal with it.
Being present in the moment also means that you'll enjoy it more. Instead of thinking "I need to last longer" or wondering if your body looks sexy, you'll focus on the act itself. Your focus is back where it should be, which is going to make a massive difference to you and your partner.
What's the big deal?
The reason that this method of approaching sex is becoming so popular is because it breaks us out of our comfort zone. We are very goal-orientated when it comes to sex, and so removing the focus on the goals is meant to be good for us. We stop thinking about the climax and start thinking about the pleasure of just being together instead.
If you find that you aren't sold on the idea, you could listen to Diana Richardson's TEDtalk about it. In it, she discusses mindful sex and how changing the way she made love changed everything for her.
She explains that awareness in sex can help to nurture the connection between you. Having a mindfulness about your body in the moment makes your enjoyment stronger, and enhances your feelings. It could well be the key to renewing your sex life.
Is it for you?
I'll admit that there have been times when I have tried to be more aware during sex. Instead of getting lost to the pleasure I've tried to focus on how every single part of my body is feeling. It has helped sometimes, and others it has been difficult to focus. It depends on my mood at the time and whether I simply need the release of orgasm.
Richardson explains that this isn't something you have to do all of the time. In fact, there might be times when you have mind-filled sex instead of mindful sex, and that's okay. Mindfulness in sex isn't for everyone.
Do you think that it is for you? Let me know what you think in the comments below. Have you ever tried it before? Latest posts by Lara Mills
(see all)