Well, this has to be the most strange story I have read in a while. Married Natasha Blasick claims to have had sex with a ghost, on more than one occasion. You just couldn't make it up.
Ukrainian actress Natasha Blasick told 'This Morning' hosts Phillip Schofield and Christine Bleakley all about the attack, when appearing on the much loved morning TV programme.
A Ghostly Attack
"I was in a room, at home, by myself.
"I was laying in bed and then I felt something enter the room and I couldn't see anybody.
"I could feel that somebody was touching me and the hands were pushing me against my will and I could feel the weight of the body on top of me.
"I couldn't see anybody but I could feel the pressure, the energy, the warmth pushing in different directions."
"The first time I was very confused by all of that but then I just decided to relax and it was really, really pleasurable. I really enjoyed it – this is what happened."She went on to explain that her husband wasn't concerned that he liasons could be seen as 'cheating with Casper'.
Is This Assault?
OK, I'm not sure whether she is mental, I'm too cynical or this is a very attractive actress trying to get some cheap publicity. But there has to be an issue with consent here doesn't there?
Pushing someone against their will until they start to enjoy it seems to be like some really dodgy porn film, which thankfully seems to be coming less and less popular these days.
And do rules of consent not matter in the spirit world? Or is there some copper who has passed on to the other side now giving this 'handsy' ghost a supernatural kicking?
I have to say, I am not overly convinced this story is true, and that's putting it mildly. I certainly won't be waiting for a female spectre to come and get it on with me if I get horny. Call me old fashioned, but I will be going to see one of the Glasgow escorts.
It seems a far more sensible option.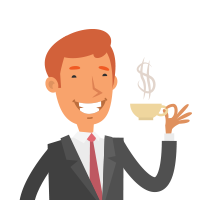 Latest posts by Martin Ward
(see all)