Most of us have, at one point or another, got seriously drunk. Many of us, including myself, have ended up in bed with people we would rather not have. But seriously, I doubt many of us have ever got so drunk that we ended up having sex with a train drinks trolley.
This is what happened to Andrew Davidson when he decided to knock back a load of alcohol and legal high, on the Aberdeen to Glasgow ScotRail service.
Harassing a Staff Member
Fiscal depute Jim Eodanable told the court
"This happened on the train from Dundee to Perth at 5.45 pm. The staff member was serving drinks and snacks from the trolley.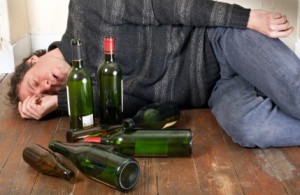 "The accused had previously asked to purchase a can of beer from her but had been told she had run out. He approached again and tried to engage her in conversation.
"Just prior to arriving in Dundee he asked if he could kiss her and she said no. This was heard by passengers who were concerned for her safety.
"One passenger, who had her daughter with her, decided to keep an eye on the situation. The train stopped and the accused was seen placing his hands on a female passenger leaving the train.
"The staff member was standing opposite the accused and he grabbed her right arm. He said he was going to kiss her and she broke free."
It didn't stop there
"The accused was then seen trying to sit on the lap of another female passenger, before falling flat on his face.
"He was rubbing his chest, sticking his tongue out and shouting about what he wanted to do to his boyfriend. He got back to his feet.
"He then approached the unattended trolley and started rubbing himself against the trolley.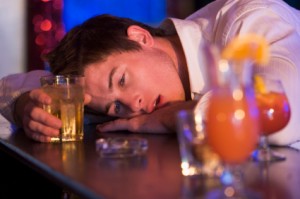 "The train had moved off and the British transport Police were waiting for him in Perth. They found him lying face down near the train door. He indicated that he didn't remember any of the incident."
Deep Regret
In a letter to the court Davidson stated.
"I really can't remember anything that happened. I am disgusted with my behavior. I'm very sorry."
Solicitor Grant Bruce, defending said. "He has no recollection of what happened on the train at all, but accepts he behaved in this manner.
"He was completely intoxicated by alcohol and a legal high. He has now curtailed his social life to a great degree because of this incident.
"It is something that has never happened before, and is unlikely ever to happen again."
After being convicted of a string of offences, the judge ordered him to carry out 100 hours unpaid work. Davidson was not placed on the sex offenders register as the sheriff did not consider the sexual element of the case to be "significant."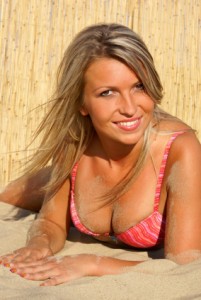 Lay off the Ale!
Well, I have been on some benders, but sorry to disappoint you, nothing like that!
I would recommend that, if he was feeling so 'excitable', then he should have gone to see one of the Dundee escorts. However, these classy companions would never seen anyone in such a state. Remember to be on your best behaviour!
So all I can say is really, lay off the booze and the drugs, they don't do you any favours mate. Especially if you have the tolerance of this guy.
Even if the drinks trolley was a hot one…..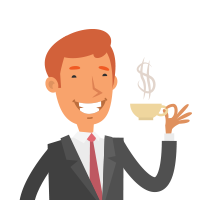 Latest posts by Martin Ward
(see all)