We all know that joining the mile high club on a plane is almost possible. True it is more likely if you have your own personal private jet, but you try and get it on on a Ryanair, Easyjet, or any other airline and all you will have are stewardesses telling you to sit down as you both walk past them to go to the toilet. The best you can hope for is public humiliation, and the worst is a criminal record. Still, this guy who decided to join the 'solo mile high club' just doesn't seem to have cared about such trivialities.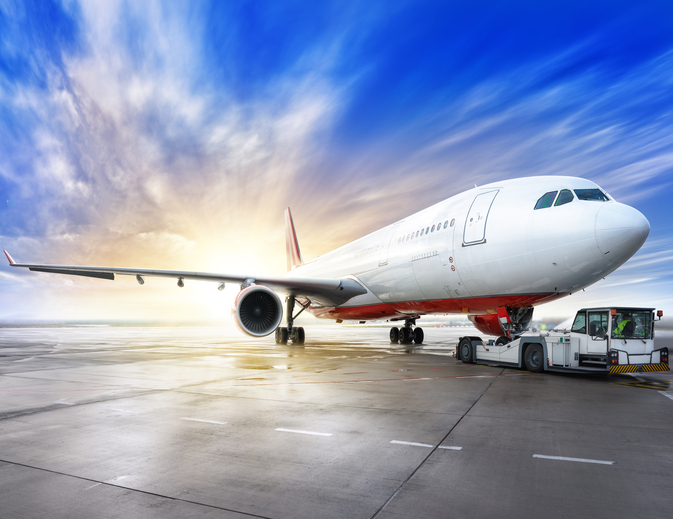 A Bangladeshi airline passenger was recently arrested for stripping naked, masturbating, and then attacking a flight attendant during a flight from Kuala Lumpur, Malaysia to Dhaka, Bangladesh.
It appears that this all started when he began watching porn on his laptop during the flight. Well it beats the usual array of shocking movies, or the deathly silence of the budget airlines. Still, I am not sure that I would want people to see me watching porn, even if I kept my clothes on and didn't jerk off.
Unsurprisingly he was told to put his clothes back on, which he did. However, when he attempted to hug a stewardess when he was on the way to the toilet, his advances were rejected and he became violent.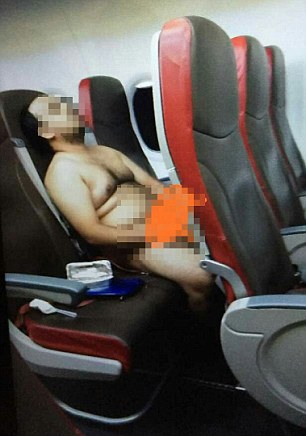 Restrained
The crew proceeded to tie him him up for the rest of the flight. He didn't stop there as he went on to piss on his seat.
He was arrested upon arrival at his destination.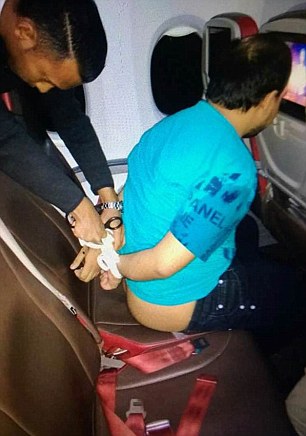 "The crew on board has followed the standard operating procedure in restraining the passenger from causing further disruption onboard the flight," Malindo Air stated.
"The disruptive passenger was accompanied by Dhaka security team upon arrival and he has been put in jail by the authorities there. The airline will continue to stay vigilant to ensure passengers travel soundly."
As of yet, the guy hasn't been named. He is only known as a student, and if students over there are like those over here, I am going to hazard a guess alcohol may have been involved. If not, then we really do have one sick puppy.
It is a crazy world, but some people send us right over the edge!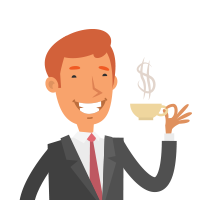 Latest posts by Martin Ward
(see all)