There are certain days of the year we take note of. The 3rd March is International Sex Workers' Rights Day. The 17th December is International Day to End Violence Against Sex Workers. Today, the 2nd June, is International Sex Workers' Day, which is often shortened to become International Whores' Day.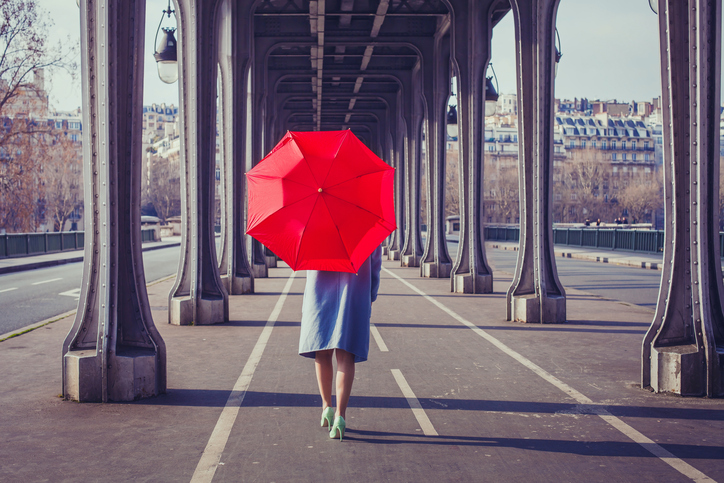 International Whores' Day is the day to honour sex workers and the working conditions they face, often as a result of the harsh laws criminalising the industry. So what is International Sex Workers' Day, and why is it so important?
A brief history
International Sex Workers' Day first began in 1975 in Lyon, France. Roughly 100 sex workers occupied the Church of Saint-Nizier, aiming to draw attention to themselves. By drawing attention to themselves, they hoped people would listen. They wanted people to take note of their exploitative living conditions and the fact that they were criminalised.
The sex workers were on strike, singing political chants and calling out their demands to change their working conditions and challenge the stigma. On the 10th June, at 5 o'clock, the church was raided by police. Reports state that it was a brutal raid.
The protest ended, but not quite as smoothly as hoped. As a result of the protest and resulting raid, the day has been marked ever since. It has become a national movement. Every year, sex workers and allies around the world use this day to help end the stigma.
June 2 is #internationalsexworkersday #ISWD which started out in France in 1975. It's 2017 and we are still fighting for rights. Stay tuned! pic.twitter.com/kvVPX0sg0K

— Shift Calgary (@shiftcalgary) 1 June 2017
Why is it still relevant
The day is still relevant now. Over forty years later and sex workers still face a huge amount of stigma. It is a stigma that kills, because many sex workers are left feeling as though they cannot turn to people in authority for help if they need it. Instead, they are made to feel as though they will be persecuted.
The recent changes in the laws around the world are making sex work dangerous. What people often forget is that sex workers rights are human rights. As the International Whores' Day website tells us, "now is the time to empower each other and make more noise than ever".
The day should be used to celebrate sex work, honour those we have lost, and to educate people about what sex work is really like. Most people have an idea of sex work in their minds which has been influenced by the media. That needs to change.
Happy #InternationalSexWorkersDay everyone. Here's a reminder of what we want. pic.twitter.com/RevMKl7PXZ

— Carla James (@CarlaOfLondon) 2 June 2017
How do I find an event?
There are numerous ways you can get involved this International Sex Workers' Day. If you want to attend an event, you should take a look the International Whores' Day events pages or the Global Network of Sex Work Projects page for more information. They have a huge list of events taking place all around the world, so wherever you are you are sure to find something.
If there is nothing suitable on the list, take to social media. Try #InternationalSexWorkersDay or #InternationalWhoresDay to see what is going on. People are using these tags to talk about events, and so they might appear here before anywhere else. You could even organise your own!
Don't worry if you can't get to an event or find one close to you. You can still use social media to stay involved. The hashtags above are good to use for that. Make yourself heard! You can retweet things from your favourite sex workers and allies and help get the tags trending.
Thanks to all who came out and created beautiful signs, umbrellas and banners! #InternationalWhoresDay #IWDNYC18 #SexWorkersUnite pic.twitter.com/53JARz9wvS

— Support Ho(s)e (@supporthosechi) 31 May 2018
Celebrating International Whores' Day
We know that the stigma surrounding sex work kills, and that sex workers rights are human rights, but a lot of people don't. They have allowed themselves to believe the sex work seen in the media. They feel that it isn't a choice and that it is something that needs to be stopped.
The best way to challenge this is to educate. International Sex Workers' Day is the perfect time to do just that. Talk about sex work. Take the opportunity to explain what it is actually like, and how the laws aren't making a difference. With FOSTA/SESTA having such a huge impact and calls for the Nordic Model everywhere, we have to fight.
Will you be going to an event or are you sticking with social media? Tell us your plans and join us talking about International Whores' Day now! Latest posts by Lara Mills
(see all)