The laws on driving in the UK are strict. Certain behaviours are simply not tolerated. You'll often hear about people stepping outside of the law and ending up in trouble. It isn't usually surprising, but this latest story from within the UK has shocked us all.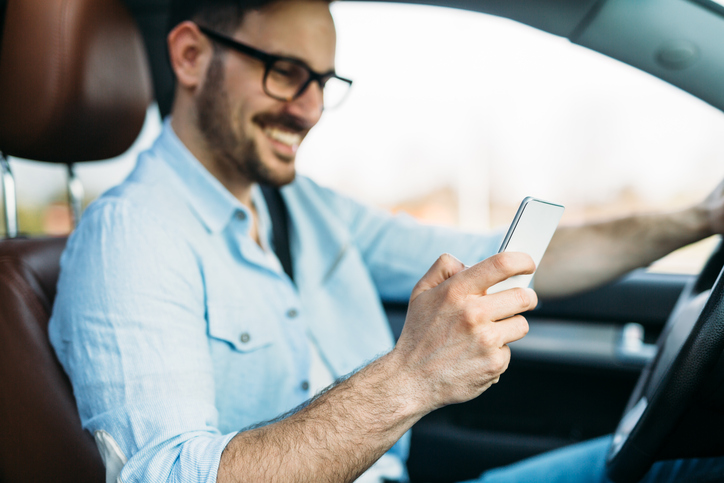 Using your phone while driving is a bad move as it is. However, the South Yorkshire Police found themselves surprised by how one road user was choosing to be distracted from the road.
No insurance
For the South Yorkshire Police, part of their job is to seize cars which have no insurance. You'd be amazed by the number of people driving around without any, simply hoping for the best or not checking their coverage for the journeys they are doing. It helps to keep the roads safe.
They pulled a blue Mazda over when they felt they were not sufficiently covered for the trips that they were making. It turned out that they had no insurance, including no 3rd party coverage, and so officers had to seize the vehicle.
It should have been perfectly routine, but then one of the officers noticed something very unusual about the driver's phone. Upon further investigation, they found themselves stunned by what was going on.
Watching porn while driving
The driver had chosen to place his phone on the dash. This is something many drivers do when they don't have a phone holder and wish to use things like sat nav. However, this isn't what the man was doing at all.
The officer noticed that the phone was playing media. Further investigation showed that it was "adult material" on the screen, which would be incredibly distracting to the driver, given the nature of the material.
That's right, the driver was watching porn while driving. You can check out the tweet from South Yorkshire Police's Operational Support team below to see just how they felt about the incident.
Seized today for no insurance in Doncaster, no 3rd party extension. Officer then discovered phone positioned on dash playing 'adult material' on video whilst he was driving. Words fail us. Reported pic.twitter.com/p9w73QRuoO

— SYP Ops Support (@SYPOperations) September 7, 2018
A time and a place
Now I enjoy watching porn as much as the next person, but I can't say that I have ever been tempted to put some on while I've been driving. Usually I'm busy concentrating on the road, too eager to get to my destination to think of turning myself on.
Not for this particular driver. He felt that putting some porn on while driving was okay. He wanted to watch people fuck while going about his day. Exactly why we have no idea, and we can only really speculate as to why he did.
Perhaps the man had no time at home to enjoy it? Maybe he found the sounds of it soothing to his ears while driving? Either way there is no excuse for it, and I genuinely cannot wrap my head around it.
Sex and the car
When it comes to our favourite places to have sex, the car tends to be up there. There is something kinky about fucking in a car, because it is as public as you can get without exposing yourself to the elements. You can go practically anywhere to fuck, making it an exciting thing to do.
However, watching porn while driving? There isn't a single part of me that can understand why someone might do it. There's a time and a place, and while you are behind the wheel of a car is not it.
What do you think about this? We'd love to hear your thoughts on it. Let us know what you think by leaving a comment in the box below. Join the discussion and share your theories on just what lead this man to watch porn while driving. Latest posts by Lara Mills
(see all)