Here at Escort Scotland, we understand that people have different kins of fantasies. Not everyone is into the usual sex escapades like role play, or having a threesome. However, there are certain fantasies that we really don't understand, and necrophilia, (having sex with dead people) is near the top of that list.
Well it is in the news today after an Ohio mortuary worker admitted to having sex with around 100 dead people at his place of work.
Kenneth Douglas, a 60-year-old said he had sex with the corpses between 1976 and 1992 while working the night shift.
Legal Action
Three families are suing Hamilton County, and are saying the morgue director failed "recklessly and wantonly" to supervise Douglas.
In a deposition as part of the case, Douglas admitted to committing these crimes.
"I would just get on top of them and pull my pants down," Hamilton said in a statement to the 6th US Circuit Court of Appeals.
"If I hadn't had anything to drink when I went to work, it wouldn't happen," Douglas added. "I would do crack and go in and drink and go in."
His crimes came to the attention of the authorities after his semen was found in one of his victims in 2008. Incredibly, the woman had been in the mortuary after being murdered. Her killer, David Steffan admitted taking her life but denied ever raping her. When tests were eventually done, Douglas was busted for his perverted ways.
The case of the three families is actually backed by the wife of Douglas, who claimed that she had tried to alert the morgue bosses to her husbands actions, but was amazingly told to stop calling.
A Public Service
Obviously we will keep you up to date with the case, but it does go to show there are some people with strange fantasies out there.
Kinky fantasies are only really damaging if you act upon them. Some Aberdeen escorts offer certain services, and mean that their clients feel no need to go and do things in real life.
Obviously there are people who feel the need to act on these interests, but there are plenty who are helped by escorts allowing them to engage in role-play.
Surely that is yet another reason that escorting has a positive effect on society?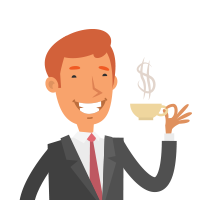 Latest posts by Martin Ward
(see all)