Here at Escort Scotland there are a number of hot young escorts who offer there services for men and women everywhere. Our website is truly where people come to find the sexiest men and women in the whole of Scotland. However, I never visualised someone like this not only sending videos of themselves to people worldwide, but being a massive success in the process.
Dirty Dancing
This man in the video below will perform for you whilst he dances around in his pants, whilst he rubs chocolate syrup into his belly.
He will also charge you $5, or £3 for the privilege.
Fiverrr user 'beautifulbacon' is offering out her partner, who is known as 'Mr White Chocolate' to people everywhere. You can also pay extra for add-ons such as whipped cream. There is even an option to cue jump, for a charge of course!
She says: 'He will convey your message while wearing only his underwear and will rub chocolate syrup all over his chubby belly. We will throw in some music (from his royalty free collection) into the mix and get you a great and extremely bizarre video.
'My boyfriend will say anything you want on video: a happy birthday wish, a business testimonial on how great your chocolate syrup is, a message to send someone just to freak them out, and so much more.'
403 people have already ordered one of his videos, and there is a four day waiting list for his 'service'. If you want to order one, you had better do it soon.
My Preferred Option
I have to say; I won't be ordering anything. I am meant to be visiting an Aberdeen escort later in the week though. That is far superior in my opinion.
But good luck to him. You can never begrudge anyone making a bit of extra cash, and there are certainly people who find these videos appealing.
As my Mum always used to say; it takes all sorts!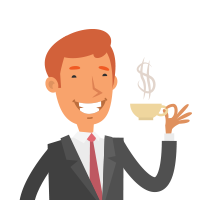 Latest posts by Martin Ward
(see all)