As a watcher of porn, and yet a lady, it occurred to me that just about every man in the world will at some point watch porn. More likely he will have a look at every possible opportunity, but still it made me wonder how this industry is shaping men and the sex they're having?
Most people who watch movies (the non-porn ones) understand that the dinosaurs or erupting volcanoes are not real, and that the actors are just there to help tell a story.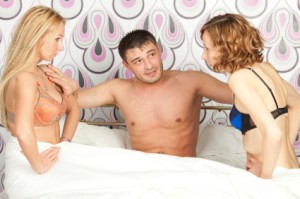 Unfortunately with porn, the opposite is true; and because the imagery and story are designed to toy with our most primal and sexual feelings, we forget that porn is also not real. So I would like to highlight a few lies that porn tells us with the hope of improving thoughts you have about yourself and your sexual encounters.
Not Every Guy is Huge
First, not all men are carrying a full fire hose in their trousers. And we should be thankful about that; I wonder what kind of odd shape women around the world would need to be into accommodate such a monstrosity?!
Sure we all like to SEE a big raging hard on, but it should be noted the average penis length is 5.5" and so long as it is functioning properly you should be just as proud of yours as some of the stars are of theirs.
Not All Women Love Penetration
Next, not all women love penetration. While it's true that for some women penetration feels good, up to 80% of women cannot reach climax from penetration alone.
The mechanics of the female sex organs is not often explained well to men, and I think that's just a big shame, so I'll quickly explain: the vaginal canal does not have many nerve endings. The majority of the nerve endings are in her clitoris – eight thousand of them – that's twice as many nerve endings as you have spread through all your bits.
So give her a hand or a little oral stimulation if you're interested in her pleasure as well as your own.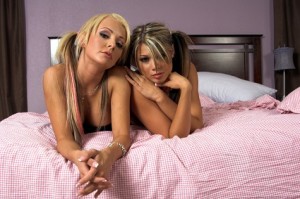 A Guy Won't Last for Hours
In line with that, it should be noted that if it takes you several hours to climax, you might be hopped up on some good drugs or whiskey.
The average fellow lasts three to eight minutes under normal sexual circumstances, and with the previous myth now debunked, the stereotypical "bored woman" during sex probably would prefer you hurry up and finish anyway. The stags in the movies take so many breaks and film numerous scenes. In the end, the clip you see is many of these scenes cobbled together making it look like his hard on will rage for days; which is simply not true.
Not Every Guy Comes Buckets
Speaking of finishing, is it just me or do those porn star blokes cum whole buckets? Much like the explosions you see in a good action flick, the ejaculation scenes in porn are either staged or the porn star has trained and manipulated his body to achieve that particular result.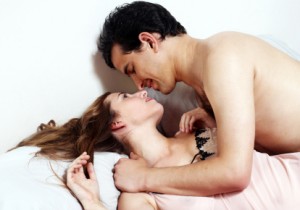 The average male ejaculation is about one teaspoon, the average spray is only seven to ten inches, and will travel at approximately thirty miles per hour.
Also each man's cum will look a little different so don't worry too much if yours doesn't look exactly the same as the movies – the porn producers actually use fake cum quite frequently. Besides, it's not really about the cum, it's all about that released happy feeling.
Now lets talk a little about the lovely ladies in this industry and the myths surrounding them.
Fantasy Is Not Reality
Let's remember that they are actresses and are there to tell a sexy fictitious story to you. In this fantasy world she likes to play naked twister with her twin sister which somehow always ends in a hardcore anal interaction, but I don't know of a single fellow who'd know what to do if he walked into that situation in real life. So let us agree we like the story, and the looks of the ladies telling it to us; however the circumstances and characters are simply not plausible.
Unrealistic Body Types
Let us also remember that just like the size and length of a man's penis in porn is not realistic, some of the lady starlets also have body parts that are not realistic. This is not to say that they're not beautiful, and certainly there's no issue with augmentation – just remember it's an altered reality you are looking at.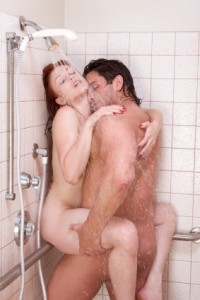 Women Don't Usually Go For Threesomes
Most women are not ok with multi-partner situations, again unless you're lucky. And I must tell you – women have hair. We are mammals, and adhere to varying degrees of hair maintenance based on our culture and personal preference. You should be accepting if not excited about a little hair – it shows she's a woman!
Women Have Hair
The ladies you see in the movies are waxed and shaved and bleached and all other kinds of processed and covered in make up. Real women will look a little different and that's true and normal and sexy!
So now that we have discussed a few lies that porn has told us, you should feel great about your body and the amazing things it can do! Now get out there and enjoy some sexy time!
An Escort Experience
For those wanting a real porn star experience, why not give one of the escorts in Aberdeen a call? Many of them specialise in this as a service, so may well be able to make those fantasies reality!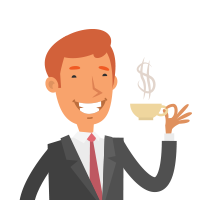 Latest posts by Martin Ward
(see all)