Commonly known as oral sex, licking the pussy or cunnilingus it's meant to tantalize the senses of your woman and give her a mind blowing orgasm. Most women though shy about it the first time round, they are in fact more than happy to be pleasured by your mouth.
Just as you enjoy the good ole blowjob, oral sex makes them feel loved, sexy and even more turned on to return the 'favour', plus it spices up the routine old-fashioned mounting bedroom activity!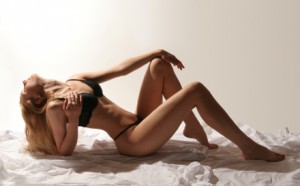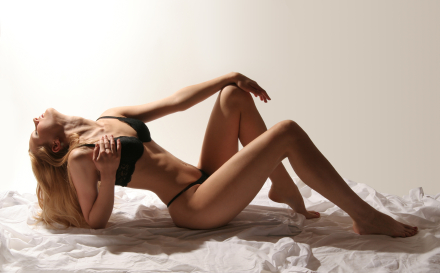 For woman who requires lots of clitoris stimulation to reach orgasm, oral sex is the best way to do it. For most, it enhances the entire sexual intercourse, bringing it to greater heights.
Points to Note
Be observant to her moans and groans during foreplay and oral sex. It'll give you a clear indication of what gives her pleasure and what makes her feel uncomfortable.
If you're concerned about how it smells and taste there, take a long sensuous bath together before moving into the bedroom for foreplay.
The more pleasure she receives during oral sex, the more pleasure you'll receive in return after that.
69 is a good position to move into after the initial oral sex to ensure that both parties are at the receiving end of pleasure.
After being familiar with what she enjoys, you can use some mints or cough drops during oral sex. This will make the process more intense.
Never stop moving your hands when giving oral sex. Squeeze her ass, caress her thighs, or simply touch her everywhere to maintain that body touch.
Be gentle unless she's into rough sex. The nipples, breasts and clitoris are more sensitive and it's imperative that you don't use too much pressure on these areas as it may hurt her. Other sensitive areas such as the neck, ears and inner thighs are great for teasing.
The Foreplay
For woman, this is probably the most essential portion before the actual play. Kiss her slowly and deeply. Use your tongue to explore around her mouth and nibble lightly on her lips. Treat this as a prelude of what you'll be doing to her clitoris and vagina later on.
Tease the inside of her lips, flick your tongue around her inner cheeks, run your tongue across her teeth, varying the speed and pressure of your tongue from fast to slow and hard to gentle. Suck gently on her tongue and lips and pause once in a while to grab for breathe while giving her a sensuous sizzling 'I want to make you cum look'. This will already get her wet and ready for you.
While kissing, move your hands around her back, grab her waist close to your body tight, grab her ass and caress her hair and neck. Body contact ignites her, and these 'I want you now' actions will make her moan with desire.
Kiss her neck and the nape of her nape breathing gently on it. Draw circles or designs with your tongue at her neck and suck at it gently. You can alternate between licking it cool and breathing hot air especially around the ear and neck area as there're a bundle of nerves located at that area.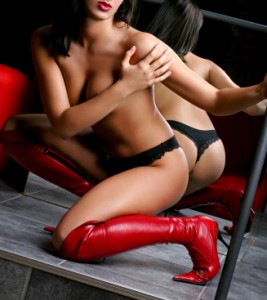 Kissing And Nibbling
Trail kisses to her ear while giving soft moans and blowing hot air in them. When nibbling her ears, whisper dirty talk such as "I want you so much/ you're so hot/I'm so horny/I want to make you cum" in her ears. This will turn her on more.
Slowly undress her and cover her entire body with kisses. Thumb over her nipples gently and move your tongue over the nipples quickly. Thereafter, use the entire mouth to cup over her nipples and suck on it gently while you move your other hand to and palm her other nipple in circles.
Roll her nipples gently in your fingers, use your thumb to rub it, use your palm to circle it, flick your tongue on, over and around the nipples, use your hands to cup and lift her breasts and suck on her nipples. Squeeze her breasts gently and keep your hands on them, playing with the nipples while you trail kisses down to her stomach, hip, and down her thighs, avoiding her vagina.
Lick, kiss and use your tongue to draw designs on her inner thigh. This is a very tender spot of her body. Go close to her vagina, blow some hot air and move away quickly before actually touching her. Use your fingers to gently brush across her vagina without pressing down to tease her. Bury your face in her vagina and move your face left and right, using your nose to come into contact with her clitoris.
The Real Deal
Move up to kiss her vagina, parting them with your lips and kiss it like you would kiss her mouth. Stimulate her clit by using your tongue to put some pressure on it, then blow some hot air and flick your tongue over it repeatedly. Use your fingers in a curve position (thing come here) to move in, out and around her vagina. Try to find her g spot. The combination of clitoris with penetration stimulation can make her burst with pleasure.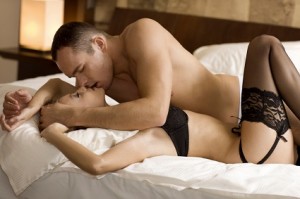 Pull your fingers out and move your tongue downwards to the opening of her vagina and push it in. Move your tongue in and out of her till her ass bucks from pleasure. At the sometime, finger her clitoris so that it becomes erect.
Licking Her
Lick her up and down from her clitoris to her vagina, varying between gentle strokes and aggressive strokes like licking a Popsicle. Suck gently on her clitoris while simultaneously flick your tongue over and around it. Use your fingers at the same time to penetrate her.
To further tease her, take a pause when she's intensely pleasured and move upwards to squeeze her breast, thumb her nipples, and deep kiss her so that she can taste herself too.
Alternate till her orgasm and suck her vagina gently. Do note that the clitoris will be especially sensitive after orgasm, so be gentle if you wish to lick her off.
Remember, turning her on will turn you on too!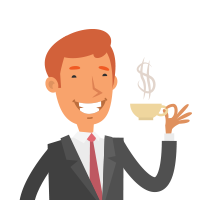 Latest posts by Martin Ward
(see all)